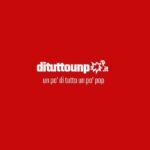 Stash e i The Kolors cantano Everywhere
Non potevano non cantarla. Durante la puntata finale di questa quattordicesima edizione di Amici, i The Kolors, sfidati dalla loro "Amica" e compagna di Squadra Virginia, hanno deciso di cantare, seguendo una scaletta anomala. Durante le prime cinque prove, nonostante un disco da promuovere, Stash e i suoi compagni, hanno deciso di schierare tre cover e, soltanto in due prove hanno cantato dei loro inediti.
[adsense]
Quello che però ha maggiormente colpito riscuotendo successo e che ha infiammato l'intera platea presente in studio è stata Everywhere che, sta riscuotendo anche successo nelle radio ed è una delle canzoni più trasmesse.
Paolo Giordano ha così commentato: "una cosa che mi colpisce di Stash è la versatilità…..non è facile che un ragazzo della tua età abbia questa capacità eclettica"
The Kolors – Everytime testo
Uooho oh oh, Uooho oh oh
Uooho oh oh, Uooho oh oh
Everytime you believe in everyone
in everyone you know
every time you believe in everything
in everything you do
All it does is just tear you down again
down again, you know
in every little thing you do!
hoooo
Every time you decide to go ahead
to pass it anyway
Everytime your desires start your brain
just like a game to play
You can finally see it crystal-clear
but you still feel the same
That's not what you want to be!
Uooho oh oh
You're only trying to live the way you want
Uooho oh oh
I'll try to find the reason for goin' on
Uooho oh oh
I'll be ready just to lose control
Uoh oh oh Uoh
Uooho oh oh, Uooho oh oh
Uooho oh oh, Uooho oh oh
Everytime you just try to be a rainbow
in someone's cloud
Everytime you believe a kiss would easily
turn your day around
The whole life may become a little time
to spend without a plan
Darlin it was meant to be!
hoooo
Everytime you just try to be yourself
without a face to wear
and you try to believe in every word
in every word they say
Looking back you've been wasting all that time
but now you just don't care
That is what you want to be!
Uooho oh oh
You're only trying to live the way you want
Uooho oh oh
I'll try to find the reason for goin' on
Uooho oh oh
I'll be ready just to lose control
Uoh oh oh Uoh
Uooho oh
Even if you fall on your face,
You're still moving forward
Uooho oh oh
You're sonly trying to live the way you want
Uooho oh oh
I'll try to find the reason for goin' on
Uooho oh oh
I'll be ready just to lose control
Uoh oh oh Uoh
Uooho oh oh
(you should lose control)
Uooho oh oh
(anytime you want)
Uooho oh oh
(You should lose control if you want)
Uoh oh oh Uoh