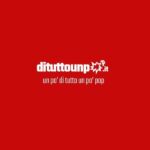 Calendario Serie TV in Italia nel 2016
Ecco quanto partono i tantissimi telefilm in Italia su Mediaset, Sky, Netflix, Fox, Rai
Nuovo calendario delle serie tv in Italia nei prossimi mesi, una guida imperdibile per gli appassionati di telefilm in onda sui nostri canali nazionali dalla Rai a Mediaset, da Sky a Netflix. Il calendario delle serie tv in Italia si aggiunge alla guida mensile con tutte le partenze italiane e si va ad affiancare al calendario delle serie tv in partenza negli USA.
Il calendario dei telefilm in partenza in Italia è aggiornato costantemente e vi ricordiamo che le date potranno cambiare in base alle decisioni dei diversi canali nazionali, quindi vi invitiamo a controllare la nostra guida mensile, le presentazioni delle varie serie tv in partenza, la guida tv quotidiana e gli aggiornamenti di questo calendario.
Aggiornamento 19/10: la sesta stagione di New Girl andrà in onda dal 21 novembre su FOX Comedy
Aggiornamento 13/10: Rai4 ha annunciato che manderà in onda la terza stagione (ancora inedita in chiaro, ma già andata in onda su FOX Life) dal 20 ottobre dal lunedì al venerdì con due episodi alle 17:40. Dal 31 ottobre invece partirà la quarta stagione, inedita in Italia, allo stesso orario.
Aggiornamento 12/10: la prima stagione di The Expanse arriverà su Netflix il 3 novembre. Designated Surivor sarà disponibile su Netflix dal 6 novembre con un episodio a settimana. La serie Epix, Graves sarà rilasciata in esclusiva su Tim Vision e in contemporanea, dal 17 ottobre, con un episodio a settimana.
Aggiornamenti precedenti
Aggiornamento 11/10: la tredicesima stagione di Grey's Anatomy andrà in onda su FOXLife dal 14 novembre. Inoltre This Is Us dal 21/11 su FoxLife, Empire 3 dal 1/11 su FOX Life, Quantico dal 8/11 su FOX, e Le Regole del delitto Perfetto dal 29/11 su FOX Life, The Strain 3 dal 18/11 su FOX. Criminal Minds 12 e The Blacklist 4 dal 4/11
Aggiornamento 07/10: RAI 1 ha spostato la premiere de I Medici al 18 ottobre.
Aggiornamento 6/10: FOX ha annunciato la quarta stagione di Marvel's Agents of S.H.I.E.L.D. a ottobre.
Aggiornamento 4/10: Netflix ha annunciato che Marvel's Iron Fist debutterà a marzo 2017, invece Una Serie di Sfortunati Eventi debutterà a gennaio 2017
Aggiornamento 01/10: Brooklyn Nine-Nine terza stagione su Comedy Central

Aggiornamento 29/09: La miniserie Harley and the Davidson andrà in onda in tre serate, il 4,5 e 11 ottobre su DMax
Aggiornamento 23/09: FOX Italia ha annunciato che la nuova serie, The Exorcist, debutterà su FOX Italia il 31 ottobre.
Aggiornamento 14/09: FOX Italia ha annunciato che la sesta stagione di American Horror Story debutterà il 21 ottobre.
Aggiornamento 08/09: Rai 4 annuncia l'arrivo di Mistresses stagioni 1-3 (2 e 3 inedite in Italia) dal 10 ottobre tutti i giorni con un doppio episodio dalle 19; Stitchers prima stagione due episodi ogni domenica dalle 18:10; Game of Thrones quinta stagione in prima tv in chiaro dall'11 ottobre
Aggiornamento 07/09: I Medici, la serie tv europea con Dustin Hoffman e Richard Madden debutterà su Rai1 il 17 ottobre, in prima tv.
Aggiornamento 31/08: Sky anticipa alcune date o mesi di messa in onda delle sue serie tv con The Affair 3 dal 30 novembre (a 10 giorni dal debutto USA) insieme a Divorce di HBO; The Young Pope dal 21 ottobre su Sky Atlantic, mentre Rectify 3 e The Night Of dal 25 novembre e poi ottobre per Agents of SHIELD e Empire, ottobre/novembre per American Horror Story 6 (21 ottobre) e Grey's Anatomy, novembre per Quantico 2 e Z Nation 3, dicembre per Criminal Minds e The Blacklist e gennaio per Scandal e Homeland.
[collapse]
Buona visione!
OTTOBRE
Sabato 1
Call the Midwfie, quinta stagione, Netflix
Happy Valley, seconda stagione, Netflix
The Musketeers, terza stagione, Netflix
Archer, settima stagione, Netflix
Iris, prima stagione, Netflix

Lunedì 3
Motive 4 1°TV Premium Crime
Westworld 1 1°TV Sky Atlantic HD
Ash vs Evil Dead 2 1°TV Infinity
Martedì 4
Harley and the Davidson 1°TV Dmax (4,5 e 11 ottobre)
Quantico Paramount Channel (1° Tv in Chiaro)
Mercoledì 5
Mike & Molly 6 Ultima Stagione 1°TV Premium Joi
Blindspot 2 1°TV Premium Crime
Venerdì 7
Superstore 1 1°TV Premium Joi
The Ranch 1 parte 2 (10 episodi) 1°TV Netflix
Murder in the First 3 1°TV Premium Crime
Brooklyn Nine-Nine 3 Comedy Central
Lunedì 10
Mistresses 1-2-3 1°TV Rai 4 (due episodi dalle 19)
Martedì 11
Undateable 3 Ultima Stagione 1°TV Premium Joi
Law & Order: SVU 17 1°TV Premium Crime
Game of Thrones 5 Rai 4
Mercoledì 12
The Affair 2 1^TV Sky Atlantic
Marvel's Agents of S.H.I.E.L.D. 1^TV FOX
Venerdì 14
Haters Back Off 1 1°TV Netflix
Lunedì 17
I Medici – Rai1 – 1°TV  Rimandato al 18
Graves 1°TV TIMvision (un ep. a settimana)
Martedì 18
I Medici – Rai1 – 1°TV
Mercoledì 19
DC's Legends of Tomorrow 1 1°TV Premium Action
Venerdì 21
Midnight Diner 1 1°TV Netflix
Black Mirror 3 parte 1 (7 episodi) 1°TV Netflix
The Young Pope 1 1°TV Sky Atlantic HD
American Horror Story 6 1°TV FOX
Lunedì 24 
The Walking Dead 7 1°TV Fox
Giovedì 27
Lucifer 1 1°TV Premium Action
Venerdì 28
The Last Kingdom 1 1°TV Premium Action
Lunedì 31
The Exorcist 1°TV FOX
NOVEMBRE
Martedì 1
Empire 3 1°TV FOXLife
Giovedì 3
The Expanse 1 1°TV Netflix Italia (tutta la stagione)
Venerdì 4
The Crown 1 1°TV Netflix
Criminal Minds 12 1°TV FOX Crime
The Blacklist 4 1°TV FOX Crime
Domenica 6
Designated Survivor 1°TV Netflix Italia (un episodio a settimana)
Martedì 8
Quantico 2 1°TV FOX
Venerdì 11
Telenovela 1°TV Premium Joi
Lunedì 14
Grey's Anatomy 13 1°TV FOX Life
Venerdì 17
Lovesick (ex Scrotal Recall) 2 1°TV Netflix
Sabato 18
The Strain 3 1°TV FOX
Lunedì 21
This Is Us 1°TV FOXLife
New Girl 6 1°TV FOX Comedy
Mercoledì 23
Baby Daddy 5 1°TV Premium Joi
Venerdì 25
Gilmore Girls: A Year in the Life 1°TV Netflix
The Night Of miniserie 1° TV Sky Atlantic HD
Rectify 3 1° TV Sky Atlantic HD
Lunedì 28
Last Man Standing 4 Replica Premium Joi
Martedì 29
Crowded 1°TV Premium Joi
Le Regole del delitto Perfetto 3 1°TV FOX Life
Mercoledì 30
Divorce 1 1° TV Sky Atlantic HD
The Affair 3 1° TV Sky Atlantic HD
Z Nation 3 AXN Sci-Fi
DICEMBRE
Sabato 3
New Girl 5 Replica Premium Joi
Mercoledì 14
iZombie 2 1°TV Premium Action
Giovedì 15
The Goldbergs 3 1°TV Premium Joi
Venerdì 16
Odd Mom Out 1 1°TV Premium Joi
Domenica 18
Rush Hour 1°TV Premium Crime
Domenica 25
The Last Ship 3 1°TV Premium Action
TBD Criminal Minds 12 FOX Crime
GENNAIO 2017
Giovedì 5
Pretty Little Liars 7 1°TV Premium Stories
Venerdì 6
One Day at a Time 1 1°TV Netflix
Venerdì 13
Lemony Snicket – Una serie di Sfortunati Eventi Netflix
Venerdì 20
Angie Tribeca 1 1°TV Premium Joi
Martedì 31
Law & Order: SVU 18 1°TV Premium Crime
TBD The Blacklist 4 FOX Crime – Homeland 6 FOX – Scandal 6 FOX Life
TBD Star Trek: Discovery 1 1°TV Netflix – da Gennaio in contemporanea Usa qui i dettagli

FEBBRAIO 2017
Venerdì 3
Chicago PD 4 1°TV Premium Crime
Giovedì 9
Rizzoli & Isles 7 Ultima Stagione 1°TV Premium Crime
Lunedì 13
Major Crimes 5 1°TV Premium Crime
Venerdì 24
The Detour 1 1°TV Premium Joi
MARZO 2017
Venerdì 17
Marvel's Iron First Netflix
Serie tv già partite
FEBBRAIO
Lunedì 1
Suits 5 1° TV Premium Stories
Cherif 2 1° TV Giallo
Motive 2 Top Crime
iZombie 1 re Premium Action
Do No Harm 1 re Premium Action
The Code 1 1°tv Netflix
Martedì 2
Marvel Agent Carter 1 1°TV Sky Cienma 1
Teen Wolf 5 1°TV FOX
Chicago Fire 3 re Premium Action
Law & Order: SVU 14 re Premium Crime
Mercoledì 3
Baby Daddy 4 1° TV Joi
MPU 4 1°TV Giallo
Giovedì 4
Rizzoli & Isles 6 1°TV Premium Crime
Bones 10 1°TV Top Crime
Venerdì 5
Modern Family 7 1°TV FOX
Lunedì 8
Major Crimes 4 1°TV Premium Crime
New Girl 5 1°TV FoxComedy
Martedì 9
Fresh Off the Boat 2 1°TV FoxComedy
Mercoledì 10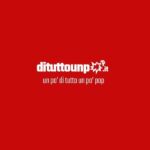 Gotham 2 1° TV Premium Action
Law & Order: SVU 16 Top Crime
Venerdì 12
Chicago PD 3 1° TV Premium Crime
Lunedì 15
The Walking Dead 6B 1°TV FOX
Vinyl 1 (V.O.) 1°TV Sky Atlantic
Archer 6 Netflix
Weeds serie completa Netflix
NCIS Los Angels 7 Rai 2
Girlfriends' Guide to Divorce 1 re Premium Stories
Continuum 3 re AXN Sci-Fi
Martedì 16
Covert Affairs 5 Top Crime
Better Call Saul 2 Netflix (un episodio a settimana)
Mercoledì 17
Unforgettable 4 1°TV FoxCrime
Giovedì 18
Raising Hope 3 re Joi
The Vampire Diaries 6 Premium Action
Blue Bloods 4 re AXN
Cristela 1 re Fox Comedy

Venerdì 19
Significant Mother 1 1°TV Joi
Love 1 Netflix
Domenica 21
Supernatural 9 re Premium Action
A.D. su Canale 5
Lunedì 22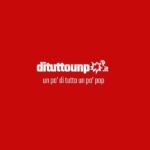 Vinyl 1 in italiano Sky Atlantic
Martedì 23
Mom 3 1° Tv Joi
Manhattan 2 1° TV Sky Atlantic
Mercoledì 24
Bosch 1 1°TV Premium Crime
Mercoledì 25
Dal Tramonto all'alba 1-2 Netflix
Venerdì 26
Royal Pains 7 Premium Stories
Fuller House/Le Amiche di Mamma 1 Netflix
Criminal Minds 11 (restanti episodi) 1°TV Fox Crime
The 100 2 Italia 1
Sabato 27
Fear the Walking Dead 1° TV Paramount Channel (canale 27) preview
MARZO
Martedì 1
Broadchurch 1-2 Netflix
Happy Valley 1 1°TV Netflix
Black Mirror 2 Netflix
Call the Midwife 3 1°TV Netflix
Giovedì 3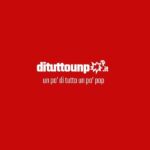 Mr Robot 1 1° Tv Premium Stories
Orange is the New Black 2 Rai 4
I Testimoni Fox Crime
The Good Wife 6 Fox Life
Venerdì 4
House of Cards 4 1°TV Sky Atlantic (prime 2 puntate in VO a mezzanotte poi dal 9 marzo)
I Muppet 1 (restanti episodi) Fox
Code Black 1 Rai 3
Lunedì 7
Atlantis 2 Rai 4
Doctor Who 9 Rai 4
The Big Bang Theory 8 (tutti i giorni) Fox
Mercoledì 9
Black Sails 2 Rai 4
Giovedì 10
Falling Skies 3 1° TV FOX
Ray Donovan 1 Rai 4
Weeds 8 Rai 4
Venerdì 11
Flaked 1 Netflix
The Characters 1 Netflix
Domenica 13
Law & Order: SVU 1° TV Premium Crime
Lunedì 14
Grey's Anatomy 12 (restanti episodi) Fox Life
Brooklyn Nine Nine Comedy Central (tutti i giorni alle 19:05)
Martedì 15
Justified 1° TV AXN
Giovedì 17
Fear the Walking Dead 1° TV Paramount Channel
Venerdì 18
Daredevil 2 Netflix
Lunedì 21
NCIS Los Angeles 6 (re) Fox Crime
Martedì 22
Sleepy Hollow 1 re TV8 (1° TV in chiaro)
Awkward – Diario di una nerd superstar 5B 1° TV MTV Next
Faking It 3 1°TV MTV Next
Mercoledì 23
Quelli che il Fantafootball/The League 6 1° Tv Fox Comedy
Mom 2 re Italia Uno (ore 15:15 1° Tv in chiaro)
Venerdì 25
2 Broke Girls 5 1° TV Joi
Sabato 26
Elementary 4 1° TV Rai Due
MARZO
Giovedì 31
Agents of SHIELD (restanti episodi) Fox
APRILE
Venerdì 1
The Ranch 1 Netflix
Sabato 2
Supergirl 1 1° TV Premium Action
Lunedì 4
CSI Cyber 1 AXN
Continuum 4 1°TV AXN Sci-fi
Martedì 5
NCIS New Orleans 1 AXN
Mercoledì 6
American Crime Story: The People vs O.J. Simpson su Fox Crime
Giovedì 7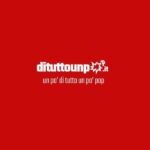 Shameless 6 1° TV Premium Stories
Lunedì 11
L'uomo di Casa 2 re Joi
22.11.63 1° TV su FOX
The Girlfriend Experience 1 1°TV Infinity
Giovedì 14
Vampire Diaries 7 1° Tv Premium Action
The Originals 3 1°Tv Premium Action
Accused 2 1°TV FoxCrime
Venerdì 15
Chicago Fire 4 1°TV Premium Action
Unbreakable Kimmy Schmidt 2 Netflix
Lunedì 18
Second Chance 1°TV Infinity
L'uomo di casa II re Joi
Mercoledì 20
The Middle 7 1°TV Joi
The Night Manager 1° TV miniserie Sky Atlantic HD
Giovedì 21
Fear the Walking Dead 2 (prima parte) 1° TV MTV (canale 133 di Sky)
Venerdì 22
Chicago Med 1 1°Tv Premium Stories
Constantine 1 1 TV Italia 1
Lunedì 25
Game of Thrones (V.O) Sky Atlantic
Martedì 26
The Night Shift 2 Premium Stories
Mercoledì 27
Quantico 1 1°TV (restanti episodi)
Castle 8 1° TV (restanti episodi)
Giovedì 28
The Last Man on Earth 2 1°TV (restanti episodi)
Into the Badlands 1 1°TV MTV (canale 133 di Sky)
Mad Men 6 Rai4 (ore 23:40)
Falling Skies 4 1°TV Fox
Sabato 30
Grimm 5 1°TV Premium Action
MAGGIO
Lunedì 2
The Catch 1° TV FOX Life
Game of Thrones (versione italiana) Sky Atlantic
Mercoledì 4
Bordertown 1° TV Fox Animation (22:50)
Giovedì 5
Marseille 1 Netflix
Shameless 6 1°TV Premium Stories
Venerdì 6
Grace and Frankie 2 Netflix
The Slap 1° TV Infinity
Banshee 4 1°TV Sky Atlantic HD
Rectify 1 1° TV Sky Atlantic HD
Sabato 7
Mysteries of Laura 2 1°TV Premium Stories
Peaky Blinders 2 1° TV Netflix
Domenica 8
Grimm 5 1°TV Premium Action
Pretty Little Liars 6B 1°TV Premium Stories
Lunedì 9
Satisfaction 2 1° TV Premium Stories
Girlfriends'Guide to Divorce 2 1°TV Premium Stories
The Family 1 1° TV FOX
Martedì 10
Gomorra 2 Sky Atlantic HD
Blindspot Italia 1 1° TV
Giovedì 12
Twin Peaks Sky Atlantic
Venerdì 13
Chicago Med 1 1°TV Infinity
Life in Pieces 1 1°TV Fox (ore 22:15)
Rectify 1 1°TV Sky Atlantic
Ash vs Evil Dead 1 1°TV Infinity
Lunedì 16
House of Lies 1 1° TV dal 16 al 20 maggio su Sky Mario HD (Atlantic +1) alle 16:10
Happyish 1 1° TV dal 16 al 20 maggio su Sky Mario HD (Atlantic +1) alle 15:10
Martedì 17
Empire 2B 1°TV Fox Life (dal martedì successivo ore 21:55)
Venerdì 20
Powers 1 Infinity
Lady Dynamiye 1 Netflix
Domenica 22
CSI Cyber 2 1° TV su Rai Due
Martedì 24
Scream Queens FOX
Scandal 5 1°TV (restanti episodi) FoxLife
Mercoledì 25
Transparent 2 1° TV Sky Atlantic HD
Dov'è Mario? 1°TV Sky Atlantic HD
Giovedì 26
Beauty and the Beast 3 FOX
Fast Foward 4 1°TV Fox Crime
Venerdì 27
Chicago Med 1°TV Premium Stories
Bloodline 2 1°TV Netflix
Martedì 31
Scream 2 Netflix (un episodio a settimana)
GIUGNO
Mercoledì 1
Veep 5 1° TV Sky Atlantic HD
Dal Tramonto all'alba: La Serie 2 Rai4 (prima tv free)
Giovedì 2
Helix 2 1° TV Infinity
Supernatural 10 1° TV Rai4
Sleepy Hollow 1 TV8 prima tv free
Venerdì 3
Powers 2 Infinity (primi 3 episodi)
Lunedì 6
Outcast – FOX Italia
Giovedì 9
Outlander 2 1° TV Fox Life
Venerdì 10
Mike and Molly 6 (ultima stagione) 1°TV Joi
River 1° TV Netflix
Venerdì 17
Orange is the New Black 4 Netflix e Infinity
Stalker 1 1°TV Italia 1
Rosewood 1 1° TV Fox Crime
Martedì 21
Aquarius 2 Sky Atlantic HD 1° TV a 5 giorni da NBC (dove parte il 16 giugno)
Cumbia Ninja 3 1° TV Fox
Billions 1 1° TV Sky Atlantic
Giovedì 23
Orange is the New Black 4 Premium Stories
Agent Carter 2 1° TV Sky Cinema
Jane the Virgin Rai2
Venerdì 24
The Shield 1 replica Sky Atlantic HD
The Grinder 1 1° TV FOx
Rectify 2 1° TV Sky Atlantic
Martedì 28
UnReal 1 1° TV Rai4
Mercoledì 29 
Mozart in the Jungle 2 Sky Atlantic HD
Silicon Valley 3 Sky Atlantic HD
LUGLIO
Venerdì 1
Marco Polo 2 Netflix
Lunedì 4 
Chicago Fire 3 Italia 1
Aquarius 2 Sky Atlantic HD
Dominion 2 Rai 4
Martedì 5
Chicago PD 2 Italia 1
Orphan Black 4 – Netflix – rilascio settimanale
Giovedì 7
Falling Skies 5 Fox
The Goldbergs 1 Joi
Venerdì 8
Prisoners of War (versione originale di Homeland) Infinity
Lunedì 11
Masters of Sex 3 Sky Atlantic HD
The Mindy Project 4 Comedy Central (dal lunedì al venerdì)
Mercoledì 13 
Minority Report FOX (cancellata dopo una stagione)
Prisoners of War 1 Infinity
Helix 1 Infinity
Venerdì 15
Stranger Things 1 Netflix
Powers 1 1° TV Infinity
Bob's Burger 6 Fox Animation
Domenica 17
Minority Report FOX
Giovedì 21
Lebowitz vs Lebowitz FoxCrime
Venerdì 22
The Carmichael Show 1 1° TV Infinity
Degrassi Next Class 2 Netflix
BoJack Horseman 3 Netflix
AGOSTO
Lunedì 1°
From Dusk till Dawn 2 Netflix
Don't Trust the B**** in Apt. 23 1-2 Netflix
Touch 1-2 Netflix
Land Girls 1-3 (serie inglese) 1°TV Netflix
Martedì 2
Boss 1 Replica Programmazione Regolare Sky Atlantic (già andata in onda su Rai3)
Cedar Cove 3 Ultima Stagione 1°TV Rai1
Mercoledì 3
Looking – Film Tv Conclusivo 1°TV Sky Atlantic
Happyish 1 Replica Sky Atlantic (già andata sul canale temporaneo Sky Mario)
Chicago Med 1 Infinity (già andata su Premium Stories)
Sons of Anarchy 7 Ultima Stagione Netflix
Giovedì 4
White Collar 6 Ultima Stagione 1°TV in chiaro Italia1
Martedì 9
Nurse Jackie 7 Ultima Stagione 1°TV Sky Atlantic
Getting On 3 Ultima stagione Sky Atlantic
Mercoledì 10
Togetherness 2 Ultima Stagione 1°TV Sky Atlantic
Deadbeat 3 Ultima Stagione 1°TV Infinity
Giovedì 11
Legends 2 Ultima Stagione 1°TV Sky Atlantic
Bates Motel 3 Netflix
Venerdì 12
The Get Down 1 Parte 1 (6 episodi) 1° TV Netflix
Lunedì 15
Rosemary's Baby – Miniserie Netflix
Mercoledì 17
The Flash 2 Infinity (già andata su Italia1)
Venerdì 19
I Borgia Usa 1 Replica (già andata in onda su La7) Sky Atlantic – a seguire gli inediti
Martedì 23
Deadbeat 3 Ultima Stagione 1°TV Premium Joi
Mercoledì 24
Arrow 4 Infinity (già andata su Italia1)
Criminal Minds: Beyond Borders Rai 2
Venerdì 26
Royal Pains 8 Ultima Stagione 1°TV Premium Stories
SETTEMBRE
Giovedì 1
Call The Midwife 4 1°TV Netflix 
Crossing Lines 3 1° TV Netflix
Venerdì 2
Narcos 2 1° TV Netflix
Domenica 4
NCIS 13 B 1° TV Rai 2
NCIS New Orleans 2 1° TV Rai 2
Lunedì 5
Nashville 4 FOX Life
Fear the Walking Dead 2B MTV
Mercoledì 7
Prisoners of War 2 Ultima Stagione 1°TV Infinity
The Affair 1 e 2 Sky Atlantic
From Dusk Till Dawn – The Series 3 1° TV Netflix (un ep. a settimana)
Giovedì 8
Criminal Minds 10 Rai 2
Sabato 10
Castle 8 Rai 2
Lunedì 12
Last Man Standing 3 Replica Premium Joi
Mercoledì 14
The Carmichael Show 1 1°TV Premium Joi
The Goldbergs 1 Infinity (già andata su Premium Joi)
Giovedì 15
Containment 1°TV Premium Action
BrainDead – Alieni a Washington 1°TV Rai 4
American Gothic 1°TV Rai 2
Venerdì 16
Heroes: Reborn Miniserie 1°TV Premium Action
Guerra e Pace LaEffe
South Park Comedy Central
Sabato 17
Elementary 4B 1° TV Rai 2
Domenica 18
The 100 3 1°TV Premium Action
Person of Interest 5 Ultima Stagione 1°TV Premium Crime
Martedì 20
Power 3 AXN HD
Mercoledì 21
Game of Silence 1°TV Premium Stories
Helix 2 Ultima Stagione 1°TV Infinity
Giovedì 22
The Goldbergs 2 1°TV Premium Joi
Shades of Blue 1 1°TV Premium Crime
Easy 1 1°TV Netflix
L'uomo di Casa 5 FOX Comedy
Bones 11 1°TV TopCrime
Venerdì 23
Agent X 1°TV Premium Action
Heartbeat 1°TV Premium Stories
Sabato 24
The Slap miniserie 1°TV Premium Stories
Domenica 25
Stitchers 1 1° TV Rai 4 (ore 18:10)
Giovedì 29
Scorpion 2 1°TV Rai 4
Sherlock – L'abominevole Sposa 1° TV Paramount Channel
Candice Renoir 4 1°TV FoxCrime
Venerdì 30 Settembre
Marvel's Luke Cage 1 1°TV Netflix
Fargo 2 Rai 4