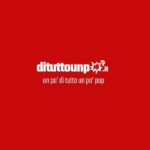 Glee 6×10 – The Rise and Fall of Sue Sylvester
Glee 6×10 – "The Rise and Fall of Sue Sylvester" è il titolo del decimo episodio di questa ultima stagione di Glee, dove vediamo interrompere la luna di miele di Blaine e Kurt a causa di una notizia davvero brutta: la Dalton Academy è bruciata ed è rimasto solo un cumulo di cenere. Così Will (Matt Morrison), Kurt (Chris Colfer) e Blaine (Darren Criss) decidono di unire i membri dei due club. Tutti sembrano essere contenti di questa fusione, tranne Sue (Jane Lynch) che non riesce ad accettare la situazione. Non capisce come i membri di una scuola "avversaria" possano indossare la stessa divisa di tutti gli altri componenti del liceo McKinley. Così mentre Sue cerca di distruggere i piani del nuovo Glee Club, vengono rivelati i suoi segreti  più oscuri, mettendola di fronte ad una decisione difficile, ma che potrebbe darle una nuova opportunità. Rachel (Lea Michele), ritorna a New York e cerca di farsi ammettere di nuovo alla NYADA con dei risultati a dir poco sorprendenti.
"Rather Be" – New Directions
Call it a Supergroup!
Sue Sylvester and Doris Sylvester (Carol Burnett) sing "The Trolley Song"
"Far From Over" – Vocal Adrenaline with Max George
"Final Countdown" – Will and Sue
Rise written by Darren Criss – New Directions/Warblers
Geraldo Rivera Interviews Sue
Glee Preview – Episode 11 – We Built This City