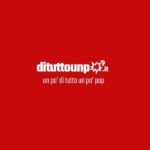 Hello di Adele: un video che ci fa scoprire la crescita e la maturità di Adele.
Sono stati giorni frenetici e, dopo il teaser di 30 secondi apparso durante la puntata di X Factor UK, le notizie sono diventate sempre più fitte. Successivamente infatti, dopo che il video è diventato virale e su Twitter è scoppiato l'hashtag #Adele, la cantante ha deciso di pubblicare una lettera sui suoi canali social per parlare del nuovo disco, della sua crescita e della sua evoluzione.
Diretto da Xavier Dolan, il video del singolo Hello, che lancia quindi l'album "25", che sarà disponibile dal 2o Novembre ma che è possibile già pre ordinare su Itunes, Amazon e Google, mostra una Adele diversa, ancora più matura.
Adele – Hello [Testo]
[Verse 1] Hello, it's me
I was wondering if after all these years
You'd like to meet, to go over
Everything
They say that time's supposed to heal ya
But I ain't done much healing
Hello, can you hear me?
I'm in California dreaming about who we used to be
When we were younger and free
I've forgotten how it felt before the world fell at our feet
[Pre-Chorus 1] There's such a difference between us
And a million miles [Chorus] Hello from the other side
I must've called a thousand times to tell you
I'm sorry, for everything that I've done
But when I call you never seem to be home
Hello from the outside
At least I can say that I've tried to tell you
I'm sorry, for breaking your heart
But it don't matter, it clearly doesn't tear you apart anymore
[Verse 2] Hello, how are you?
It's so typical of me to talk about myself
I'm sorry, I hope that you're well
Did you ever make it out of that town
Where nothing ever happened? [Pre-Chorus 2] It's no secret
That the both of us are running out of time [Chorus] Hello from the other side
I must've called a thousand times to tell you
I'm sorry, for everything that I've done
But when I call you never seem to be home
Hello from the outside
At least I can say that I've tried to tell you
I'm sorry, for breaking your heart
But it don't matter, it clearly doesn't tear you apart anymore
[Bridge] Ooooohh, anymore
Ooooohh, anymore
Ooooohh, anymore
Anymore [Chorus] Hello from the other side
I must've called a thousand times to tell you
I'm sorry, for everything that I've done
But when I call you never seem to be home
Hello from the outside
At least I can say that I've tried to tell you
I'm sorry, for breaking your heart
But it don't matter, it clearly doesn't tear you apart anymore