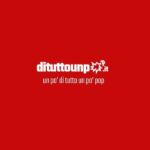 Grazie ai Country Music Awards la ABC vince sia nel totale degli spettatori che nei rating 18-49 anni.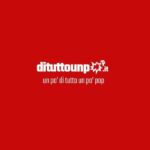 La 48° edizione dei CMA i Country Music Awards regalano numeri record alla ABC, con il 4,5 di rating e oltre 16 milioni, in calo rispetto allo scorso anno quando ottenne il 4,7.
[adsense]
Su CBS risale Survivor al 2,3 (+0,1) mentre tocca il series low Criminal Minds che si ferma al 2,1 (-0,2) con meno di 10 milioni di spettatori, a seguire Stalker perde lo 0,1 e si ferma all'1,5 di rating con 7,3 milioni.
Su FOX Hell's Kitchen cresce dello 0,1 a 3,6 milioni e l'1,3 di rating mentre perde lo 0,1 Red Band Society fermo allo 0,9 di rating con 2,9 milioni.
Su NBC risale The Mysteries of Laura all'1,3 con 7,9 milioni di spettatori, seguito da Law and Order:SVU stabile all'1,6 con 7 milioni e Chicago PD in calo dello 0,1 all'1,4 con 6,1 milioni.
Su The CW cresce Arrow all'1,1 con 2,7 milioni seguito da The 100 stabile allo 0,5 di rating con 1,6 milioni di spettatori.
Per quanto riguarda il fronte cable cala al 2,1 American Horror Story con 4,2 milioni nella prima emissione delle 10 su FX, risultando il programma con il rating più alto di quella fascia oraria, cui bisogna aggiungere un altro 0,6 e 1,2 milioni che hanno visto la puntata alle 11 pm.