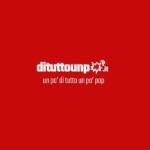 Quanto costa la pubblicità in una serie tv? Le più costose per i pubblicitari sono The Walking Dead, Empire, The Big Bang Theory, tra le novità: Star e This is Us. La meno costosa è Crazy Ex-Girlfriend
Vi siete mai chiesti quanto costa la pubblicità in una serie tv? Da consumatori di serie tv forse non è una delle nostre priorità saperlo, ma se pensiamo che è proprio il costo di un'unità pubblicitaria all'interno della serie, uno degli elementi che influisce sulle decisioni di rinnovo o cancellazione, forse un po' di curiosità viene.
Premesso che la pubblicità più costosa in USA è quella che va in onda durante una partita di football (650.000 dollari per uno spot da 30 secondi su NBC), tra le serie tv invece la più costosa è The Walking Dead, che per uno spot da 30 secondi fa pagare 470.410 $, anche se in calo del 6.4% rispetto allo scorso anno.
Tra le serie tv più costose per i pubblicitari spiccano anche delle novità della stagione televisiva 2016/17, come Star, che su FOX non è ancora andata in onda, e la cui media per uno spot da 30 secondi è di ben 240.572 $, seguono a ruota la serie di NBC, This Is Us con 237.910$ e Designated Survivor con 166.896 $ per uno spot da 30 secondi.
A seguire trovate la tabella dei 25 show più costosi per i pubblicitari, subito dopo invece una tabella divisa per giorno di programmazione, con tutte le serie in onda in questo periodo (e quelle che debutteranno in midseason).
Quanto costa la pubblicità in una serie tv? 
I programmi più costosi per un pubblicitario (USA)

Programma
Canale
GIORNO
Costo per il 2016
Costo per il 2015
Variazione annua
1. Sunday Night Football
NBC
Domenica
$650,000
$637,330
+1.99%
2. Thursday Night Football
CBS
Giovedì
$529,989
$462,622
+14.6%
3. Thursday Night Football
NBC
Giovedì
$505,463
N/A
N/A
4. The Walking Dead*
AMC
Domenica
$470,410
$502,500
-6.4%
5. Empire
Fox
Mercoledì
$442,413
$521,794
-15.2%
6. Monday Night Football
ESPN
Lunedì
$371,793
$388,176
-4.2%
7. The Big Bang Theory
CBS
Lunedì
$313,119
$289,621
+8.1%
8. The Big Bang Theory
CBS
Giovedì
$253,099
$266,163
-4.9%
9. Star
Fox
Mercoledì
$240,572
N/A
N/A
10. This Is Us
NBC
Martedì
$237,910
N/A
N/A
11. Grey's Anatomy
ABC
Giovedì
$219,152
$160,415
+36.6%
12. How to Get Away with Murder
ABC
Giovedì
$215,055
$229,794
-6.4%
13. The Voice
NBC
Lunedì
$212,775
$234,371
-9.2%
14. Fear the Walking Dead*
AMC
Domenica
$211,323
$395,000
-46.5%
15. Modern Family
ABC
Mercoledì
$208,938
$236,296
-11.6%
16. The Voice
NBC
Martedì
$200,742
$219,461
-8.5%
17. Scandal
ABC
Giovedì
$177,213
$207,255
-14.5%
18. Timeless
NBC
Lunedì
$175,297
N/A
N/A
19. Designated Survivor
ABC
Mercoledì
$166,896
N/A
N/A
20. Lethal Weapon
Fox
Mercoledì
$164,853
N/A
N/A
21. The Simpsons
Fox
Domenica
$155,838
$155,727
+.07%
22. Kevin Can Wait
CBS
Lunedì 8:30pm
$154,746
N/A
N/A
23. Chicago Fire
NBC
Martedì
$154,479
$141,925
+8.85%
24. The Goldbergs
ABC
Mercoledì
$154,120
$135,226
+13.97%
25. Kevin Can Wait
CBC
Lunedì 8pm
$151,017
N/A
N/A
*Il prezzo indicato si riferisce alle pubblicità acquistate a pacchetto e che vanno in onda nella stessa puntata
Fonte: Un sondaggio di Variety.com, ottenuto intervistando circa sei agenzie pubblicitarie e altre fonti interne.
Si tratta comunque di un semplice sondaggio e che i costi per un singolo spot possono variare anche in base ai rapporti tra il network e l'azienda. I numeri su cui si basa Variety, riguardano gli accordi che sono stati stretti durante gli upfront di maggio, e il cost di ogni spot può aumentare se acquistato a ridosso della messa in onda.
Lo show meno costoso della tv per un pubblicitario è Crazy Ex-Girlfriend su The CW, con una media di 16.707$ per uno spot da 20 secondi, meno di una replica di sabato su CBS e NBC. L'anno scorso, quando Crazy Ex-Girfriend andava in onda al lunedì, il costo era leggermente più alto: 24.927$. Quanto costa la pubblicità in una serie tv?
DOMENICA

ABC
7PM
America's Funniest Home Videos
$56,885
8PM
Once Upon a Time
$110,710
9PM
Secrets & Lies
$95,517
Time After Time*
$89,356
10PM
Quantico
$102,430
CBS
7PM
60 Minutes
$113,597
8PM
NCIS Los Angeles
$99,291
9PM
Madam Secretary
$84,825
10PM
Elementary
$63,525
FOX
7:30PM
Bob's Burgers
$65,019
8PM
Simpsons
$155,838
8:30PM
Son of Zorn
$126,053
Making History*
$81,035
9PM
Family Guy
$129,428
9:30PM
Last Man on Earth
$101,895
NBC
7PM
Football Night In America
$105,655
8:30PM
Sunday Night Football
$650,000
Apprentice*
$103,493
Dateline Sunday*
$28,000
Little Big Shots*
$129,729
Shades of Blue*
$111,813
*MIDSEASON

LUNEDÌ

ABC
8PM
Dancing With the Stars
$110,463
The Bachelor*
$126,515
10PM
Conviction
$105,981
CBS
8PM
The Big Bang Theory (fino a metà ottobre)
$313,119
8PM
Kevin Can Wait (dopo metà ottobre)
$151,017
8:30PM
Kevin Can Wait (fino metà ottobre)
$154,746
8:30PM
Man With A Plan (da metà ottobre)
$106,630
9PM
2 Broke Girls
$109,882
9:30PM
The Odd Couple
$104,069
10PM
Scorpion
$97,864
CW
8PM
Supergirl
$54,030
9PM
Jane the Virgin
$25,495
FOX
8PM
Gotham
$122,680
24: Legacy*
$138,720
9PM
Lucifer
$111,063
APB*
$115,128
NBC
8PM
Voice
$212,775
10PM
Timeless
$175,297
Taken*
$140,850
*MIDSEASON

MARTEDÌ

ABC
8PM
The Middle
$123,594
8:30PM
American Housewife
$93,439
Imaginary Mary*
$74,044
9PM
Fresh Off the Boat
$101,045
Downward Dog*
$60,977
9:30PM
The Real O'Neals
$71,869
10PM
Marvel's Agents of S.H.I.E.L.D.
$102,254
CBS
8PM
NCIS
$146,268
9PM
Bull
$113,833
10PM
NCIS: New Orleans
$91,604
CW
8PM
Flash
$65,476
9PM
No Tomorrow
$29,431
FOX
8PM
Brooklyn Nine-Nine
$101,803
8:30PM
New Girl
$102,329
The Mick*
$103,573
9PM
Scream Queens
$121,438
Kicking and Screaming*
$102,516
Prison Break*
$131,766
NBC
8PM
Voice
$200,742
9PM
This is Us
$237,910
10PM
Chicago Fire
$154,479
*MIDSEASON

MERCOLEDÌ

ABC
8PM
The Goldbergs
$154,120
8:30PM
Speechless
$134,861
9PM
Modern Family
$208,938
9:30PM
Black-ish
$139,828
10PM
Designated Survivor
$166,896
American Crime*
$59,736
CBS
8PM
Survivor
$124,741
9PM
Criminal Minds
$107,265
10PM
Code Black
$78,481
CW
8PM
Arrow
$44,941
9PM
Frequency
$33,021
FOX
8PM
Lethal Weapon
$164,853
Shots Fired*
140.132
9PM
Empire
$442,413
Star*
$240,572
NBC
8PM
Blindspot
$120,086
9PM
Law & Order: SVU
$102,406
10PM
Chicago PD
$115,619
*MIDSEASON

GIOVEDÌ

ABC
8PM
Grey's Anatomy
$219,152
9PM
Notorious
$141,278
Scandal*
$177,213
10PM
How to Get Away With Murder
$215,055
The Catch*
$116,389
CBS
8PM
Thursday Night Football
$529,989
8PM
Big Bang Theory (post-football)
$253,099
8:30PM
Great Indoors
$147,064
9PM
Mom
$111,939
9:30PM
Life In Pieces
$130,217
10PM
Pure Genius
$84,176
CW
8PM
Legends of Tomorrow
$39,020
9PM
Supernatural
$32,373
FOX
8PM
Rosewood
$71,881
9PM
Pitch
$95,728
Bones*
$96,459
NBC
8PM
Superstore
$100,340
8:30PM
The Good Place
$91,201
8:30PM
Thursday Night Football (five weeks in first half of season)
$505,463
9PM
Chicago Med
$128,918
Emerald City*
$109,500
Powerless*
$87,417
10PM
Blacklist
$136,730
Blacklist: Redemption*
$122,163
*MIDSEASON

VENERDÌ

ABC
8PM
Last Man Standing
$81,303
8:30PM
Dr. Ken
$61,217
9PM
Shark Tank
$97,537
10PM
20/20
$72,190
CBS
8PM
MacGyver
$57,157
9PM
Hawaii Five-0
$69,911
10PM
Blue Bloods
$72,211
CW
8PM
Vampire Diaries
$24,498
9PM
Crazy Ex-Girlfriend
$16,707
FOX
8PM
Hell's Kitchen
$77,561
Masterchef Junior*
$86,609
9PM
The Exorcist
$50,551
Sleepy Hollow*
$56,860
*MIDSEASON
MIDSEASON (Varie)
Riverdale (CW)
$38,023
iZombie (CW)
$23,870
Un'analisi più completa potete trovarla su Variety, che si concentra sulla riduzione del costo di uno spot durante una partita di football