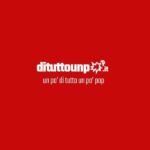 Rinnovi e Cancellazioni Serie tv. Aggiornato 5/12
The Big Bang Theory, The Vampire Diaries, Scandal, How To Get Away With Murder torneranno per una prossima stagione? E American Crime, The Americans, Homeland o The Flash? Per rispondere a tutti i quesiti sul futuro della vostra serie preferita ecco una guida completa alle serie tv rinnovate e alle serie tv cancellate della stagione 2016/17.
Qui trovi la guida con le serie tv cancellate o rinnovate della stagione 2015/16; qui il calendario con le partenze 2016/17, qui le date di partenza in Italia delle serie tv.
N.B.: in questa guida trovi lo stato dei rinnovi e delle cancellazioni a partire da giugno 2016
Aggiornamento 5/12: Netflix ha rinnovato Luke Cage per una seconda stagione. Netflix non ha comunicato un periodo per la messa in onda della serie, ma possiamo dedurre che probabilmente la serie arriverà nel 2018. Netflix infatti nel 2017 ha già tre serie Marvel (Iron Fist, The Defenders e The Punisher), con Jessica Jones 2 e Daredevil 3 previste nel 2018.
Aggiornamento 2/12: Amazon ha cancellato Good Girls Revolt dopo la prima stagione. Secondo delle indiscrezioni la serie è la seconda più seguita nel target donne 18-49 (ritenuto importante per i servizi streaming), con una percentuale di completamento della serie dell'80%, ma Amazon ha di recente cambiato la sua strategia puntando più su serie con un grande cast (vedi i progetti con Robert De Niro e Julianne Moore). Sony proverà a vendere la serie a altri canali/servizi.
Aggiornamento 1/12: Showtime ha cancellato Masters of Sex alla quarta stagione.
Aggiornamento 30/11: Syfy ha rinnovato Z Nation per una quarta stagione, composta da 13 episodi, che andrà in onda nel 2017.
Aggiornamenti precedenti
Aggiornamento 24/11: BBC One ha rinnovato il drama Call The Midwife per tre stagioni (7-8-9), prima del debutto della sesta stagione previsto per il 2017. Ogni stagione sarà composta da 8 episodi e da uno speciale natalizio.
Aggiornamento 22/11: BBC America ha rinnovato Dirk Gently's Holistic Detective Agency per una seconda stagione di 10 episodi, due in più rispetto alla prima, che andrà in onda nel 2017. La prima stagione, che si concluderà sabato in USA, sarà rilasciata da Netflix nel resto del mondo.
Aggiornamento 18/11: il canale via cavo EPIX ha rinnovato Berlin Station e Graves, entrambe per una seconda stagione da 10 episodi, che andranno in onda nel 2017. NBC ha rinnovato The Night Shift per una quarta stagione che probabilmente andrà in onda di nuovo in estate visti gli ottimi risultati ottenuti dalla serie (è la serie tv più vista in estate con una media del 1.4 di rating e 6 milioni di spettatori).
Aggiornamento 15/11: HBO ha rinnovato Westworld, Divorce e Insecure per una seconda stagione. Mentre le due comedy torneranno nel 2017, la seconda stagione di Westworld potrebbe tornare anche nei primi mesi del 2018, per la complessità della produzione, e perchè HBO ha ritardato a annunciare il rinnovo (solitamente HBO rinnova le sue serie dopo pochi episodi in onda.
Aggiornamento 14/11: Amazon ha rinnovato la comedy One Mississipi per una seconda stagione che debutterà nel servizio streaming, durante il 2017.
Aggiornamento 09/11: Freeform ha cancellato Dead of Summer dopo una sola stagione. Questa è la terza serie che il canale ha cancellato alla prima stagione (dopo Guilt e Recovery Road) da quando ha cambiato nome, l'unica a ricevere un ordine per una seconda stagione è stata Shadowhunters.
Aggiornamento 05/11: FOX rinnova I simpson, qui i dettagli.
Aggiornamento 02/11: Netflix ha rinnovato Longmire per una sesta e ultima stagione di 10 episodi che sarà rilasciata nel 2017 (su Netflix solo in USA, Canada, Nuova Zelanda e Australia, in Italia la serie va in onda su Top Crime e la quinta stagione è ancora inedita).
Aggiornamento 28/10: Freeform ha rinnovato Young and Hungry per una quinta stagione che andrà in onda nel 2017.
Aggiornamento 26/10: Discovery Canada ha rinnovato Frontier per una seconda stagione. La serie debutterà il 7 novembre in Canada, e a una data ancora non annunciata su Netflix nel resto del mondo (probabilmente a dicembre). Con Jason Momoa la seconda stagione, come la prima, sarà composta da 6 episodi.
[collapse]
100 Code – HBO Nordic – 2°
12 Monkeys – Syfy –  3°
2 Broke Girls – CBS – 6°
American Dad – TBS – 12° e 13° (22 ep ognuna)
American Horror Story – FX – 7° (antologica)
American Crime – ABC – 3°
Animal Kingdom – TNT – 2°
Angie Tribeca – TBS – 3° 
Another Period – Comedy Central – 3°
Archer – FX – 8°/9°/10°
Arrow – The CW – 5°
Atlanta – FX – 2°
Ash vs Evil Dead – Starz – 3°
Baby Daddy – ABC Family – 5° – 6°
Ballers – HBO – 3°
Baskets – FX – 2°
Bates Motel – A&E – 5° (ultima stagione)
Being Mary Jane – BET – 4°
Berlin Station – EPIX – 2°
Between – City tv/Netflix – 2°
Better Call Saul –  AMC – 3°
Better Things – FX – 2°
Billions – Showtime – 2°
Black-ish – ABC – 3°
Blindspot – NBC – 2°
Blue Bloods – CBS – 7°
Bob's Burgers – Fox – 6°7°,8°
Bones – FOX – 12° e ultima

Bosch – Amazon – 3° – 4°
Broadchurch  – ITV – 3°
Broad City – Comedy Central –  4°5°
Brooklyn Nine-Nine –  FOX –  4°
Call the Midwife – BBC One – 6° – 7° – 8° – 9°
Casual – Hulu- 3°
Catastrophe – Channel 4 – 3°-4°
Chasing Life –  ABC Family – 2°
Chicago Fire – NBC – 5°

Chicago Med – NBC – 2°
Chicago PD –  NBC –  4°
Childrens Hospital – Adult Swim – 7°
Cleverman – Sundance/ABC TV Australia 2°
Code Black – CBS – 2°
Colony – USA Network – 2°

Crazy Ex-Girlfriend – The CW 2°
Criminal Minds – CBS – 12°
Criminal Minds: Beyond Borders – CBS – 2°
Crossing Lines  – TF1 – 3°
Cuckoo – BBC Three – 4° e 5°
Curb Your Enthusiasm – HBO – 9° 
Daredevil – Netflix – 3°
Dark Matter – Syfy – 3°
Defiance – Syfy – 3°
Degrassi: Next Class – Netflix – 2°
Deutschland83 – 2°
Dice – Showtime – 2°
Difficult People – Hulu – 3°
Dirk Gently's Holistic Detective Agency – BBC America – 2°
Divorce – HBO – 2°
Doctor Who – BBC – 9°
Doll and Em – HBO – 2°
Dr. Ken – ABC – 2°
Elementary – CBS – 5°
Empire – Fox – 3°
F is for Family – Netflix- 2°
Fargo – FX – 3°
Family Guy/ I Griffin – FOX -15°
Fear The Walking Dead – AMC – 2°

Flaked – Netflix – 2°
Fortitude – Pivot/Sky – 2°
Fresh Off The Boat – ABC – 3°
From Dusk Till Dawn: The Series – El Rey – 3°
Frontier – Discovery Canada/Netflix – 2°
Full Cirlce – 3° – Direct TV/Audience
Fuller House – 2° – Netflix
Game of Thrones – HBO – 7°
Getting On – HBO – 3° e ultima stagione
Girls Meets World – Disney – 3°
Girls – HBO – 6°
Gotham – Fox – 3°
Grace and Frankie – Netflix – 3°

Graves – EPIX – 2°
Grey's Anatomy – ABC – 13°
Hap and Leonard – 2° – SundanceTV
Hawaii Five-O – CBS – 7°
High Maintenance – HBO – 2°
Homeland – Showtime –  6°-7°-8°
House of Cards – Netflix – 5°
How to Get Away With Murder – ABC – 3°
Humans – Channel 4 / AMC – 2°
Idiositter – Comedy Central – 2°
Impastor – TvLand – 2°
Insecure – HBO – 2°
Inside Amy Schumer – Comedy Central – 5°
Into the Badlands – AMC – 2°
It's Always Sunny in Philadelphia – FXX – 13°/14
iZombie – The CW – 3°
Jane the Virgin – The CW – 2°
Jessica Jones – Netflix – 2°
Jilljoys – Syfy – 3°
Kingdom – Audience Network – 3°
Lady Dynamite – Netflix – 2°
Law and Order SVU – NBC – 18°
Legends of Tomorrow – The CW – 2°
Les Revenants – Canal+ –  2°
Life in Pieces – CBS – 2°
Lopez – TvLand – 2°
Love – Netflix – 2° (ordinata direttamente per 2 stagioni)
Lovesick – Netflix – 2°
Lucky Man – Sky1 (UK) – 2°
Lucifer – FOX – 2°
Luke Cage – Netflix – 2°
Madam Secretary – CBS – 3°
Major Crimes – TNT – 6°
Man Seeking Woman  – FXX – 3°
Marcella – ITV/Netflix – 2°
Marco Polo – Netflix –  2°
Marseille – Netflix – 2°
Marvel's Agents of S.H.I.E.L.D. – ABC – 4°
Master of None – Netflix – 2°
Mercy Street – PBS – 2°
Mistresses – ABC – 4°
Modern Family – ABC – 8°
Mom – CBS – 4°
Motvie – CTV – 3°
Mozart in the Jungle – Amazon – 3°
Mr. Robot – USA Network – 2°
Nashville – ABC CMT – 5°
NCIS – CBS – 14°-15°
NCIS: Los Angeles – CBS – 8°
NCIS New Orleans – CBS – 3°
Narcos – Netflix – 3°
New Girl – FOX – 6°
Odd Mom Out – Bravo – 3°
Once Upon a Time – ABC – 6°
One Mississipi – Amazon – 2°
Orange is The New Black – 7° 
Orphan Black – BBC America – 5° ed ultima
Outcast – Cinemax/Fox International – 2°
Outlander – Starz – 3°- 4°
Outsiders – WGN America – 2°
Peaky Blinders – BBC Two – 4° – 5°
Please Like Me – Pivot – 4°
Playing House – Usa Network – 3°
Poldark – BBC One – 2° – 3°
Power – Starz – 4° – 5°
Preacher – AMC – 2°
Quantico – ABC – 2°

Queen of the South – Usa Network – 2°
Queen Sugar – OWN – 2°
Ray Donovan – Showtime – 5°
Red Oaks – 2° – Amazon
Reign – The CW – 4°
Rogue – AT&T- 4° e ultima 
Rookie Blue – ABC – 6°
Rosewood – FOX – 2°
Saint & Sinners – Bounce – 2°
Salem – WGN America – 3°
Savig Hope – CTV – 5°
Schitt's Creek – CBC – 3°
Scandal – ABC – 6°
Scorpion – CBS – 3°
Scream – MTV – 3°
Scream Queens – FOX – 2°
Secrets & Lies – ABC – 2°
Sense8 – Netflix – 2°
Sex&Drugs&Rock&Roll – FX- 2°
Shameless – Showtime – 7°
Shades of Blue – NBC – 2°
Shadowhunters – Freeform – 2°
Silicon Valley – HBO – 4°
Sherlock –  BBC – 4°
Sleepy Hollow – Fox – 4°
South Park – Comedy Central – 23° (la 19° inizierà il 16 settembre)
Stitchers – ABC Family – 3°
Stranger Things – Netflix – 2°
Supergirl – Si sposta su The CW – 2°
Supernatural – The CW – 12°
Superstore – NBC – 2°
Suits – USA Network -7°
Survivor's Remorse – Starz – 3°- 4°
The 100 – The CW –  4°
The Affair –  Showtime – 3°
The Americans – FX – 5°- 6° (ed ultima)
The Art of More – Crackle – 2°
The Big Bang Theory  – CBS – 9° 10°
The Blacklist   NBC   4°
The Carmichael Show – NBC – 3°
The Catch – ABC – 2°
The Comeback   HBO  2°
The Crown – Netflix – 2°
The Detour – TBS – 2°
The Expanse – Syfy – 2°
The Fall   BBC   3°
The Flash  The CW   3°
The Fosters   ABC Family  4°
The Frankenstein Chronicles 2°
The Girlfriend Experience – Starz – 2°
The Goldbergs – ABC – 4° 
The Good Witch – Hallmark – 3°
The Jim Gaffigan Show – TvLand – 2
The Knick   Cinemax   2°
The Last Man on Earth – Fox- 3°

The Last Kingdom – BBC/BBC America – 2°
The Last Ship – TNT – 4° – 5°
The Leftovers – HBO – 3° ed ultima
The Magicians – Syfy – 2°
The Man in The High Castle – Amazon – 2°

Those Who Can't – truTV – 2°
Last Man Standing – ABC – 5°
The Mindy Project – Hulu – 5°
The Leftovers   HBO   2°
The Librarians  TNT  3°
The Middle – ABC – 8°
The Missing   Starz  2°
The Night Shift – NBC – 4°
The Musketeers  BBC  3°
The Odd Couple – CBS – 3°
The Originals  The CW   4°
The Path – Hulu- 2°
The Ranch – Netflix – 2°
The Real O'Neals – ABC – 2°
The Royals – E! – 3°
The Shannara Chronicles – MTV – 2°
The Simpsons FOX  – 29° e 30°
The Vampire Diaries – The CW – 8° (ultima stagione)
The Walking Dead   AMC  8°
The X-Files   Fox  10° (serie evento)
Too Close To Home – TLC – 2° 
Transparent  Amazon  3°-4°
Two Broke Girls – CBS – 5°
Tyrant – FX – 3°
Turn – AMC – 4° e ultima
Unbreakable Kimmy Schmidt   Netflix   3°
Undateable – NBC – 3°
Underground – WGN America – 2°
UnReal – Lifetime – 3°
Van Helsing – Syfy – 2°
Veep – HBO – 6°
Victoria – ITV – 2°
Vikings  History  5°
Wayward Pines 2° FOX
Westworld – HBO – 2°
Wynonna Earp – 2° Syfy
When Calls the Heart Hallmark  2°
Workhaolics – Comedy Central – 6° 7° 
Wrecked – TBS – 2°
You Me & Her – Audience Network – 2° 3°
Younger – TVLand – 4°
Young & Hungry – Freeform – 5°
You're the Worst   FX  4°
Z Nation  Syfy   4°
Zoo – 3° – CBS
American Gothic – CBS – 1°
Aquarius – NBC – 2° 
Bates Motel – A&E – 5 (ultima stagione da trasmettere)
Black Sails – Starz – 4

Bloodline –  Netflix – 3° e ultima stagione (ancora da trasmettere)

BrainDead – CBS – 1°

Dead of Summer – Freeform – 1°
Deadbeat – Hulu – 3
Devious Maids –  Lifetime – 4°
Donnie! – USA Network – 1 (rinnovo/cancellazione in sospeso)
Girlfriends Guide to Divorce – Bravo – 5 (ultima stagione, ancora da trasmettere 3-4-5)
Good Girls Revolt – Amazon
Grimm –  NBC – 6° (ultima stagione, ancora da trasmettere)
Guilt – Freeform – 1°
Halt and Catch Fire – AMC –  4° (ultima stagione, ancora da trasmettere)
Hand of God – Amazon – 2° e ultima stagione (ancora da trasmettere)
Houdini & Doyle – FOX – 1
Hunters – Syfy – 1
Longmire – Netflix  – 6° e ultima stagione (ancora da trasmettere)
Masters of Sex –  Showtime – 4°
Murder in the First – 3° – TNT
Orphan Black – BBC America – 5 (ancora da trasmettere)
Penny Dreadful – Showtime – 3
Pretty Little Liars – ABC Family – 7° Ultima stagione (ancora da trasmettere)
Powers – PlayStation – 2
Ripper Street – Amazon – 5 
Roadies – Showtime – 1°
Rogue – Audience – 4 
The League – FXX – 7 (Ultima stagione)
Teen Wolf – MTV – 6 (Ultima stagione)
The Strain – FX – 4° e ultima stagione
The Vampire Diaries – The CW –  8 (Ultima stagione)
True Detective  HBO  2 (Antologica, né rinnovata né cancellata ufficialmente)
Uncle Buck – ABC – 1
Vinyl – HBO – 1