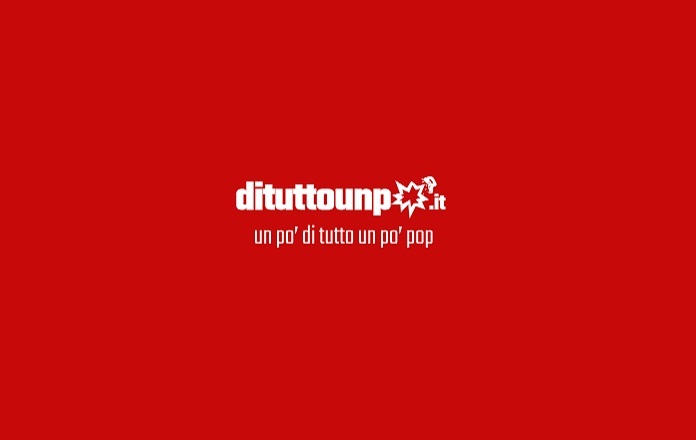 Agosto Sky le serie tv e i Film in prima tv, le aggiunte on demand, i film e le serie tv di Premium
Agosto Sky e Now Tv: i film e le serie tv in arrivo in prima tv, le novità direttamente su Sky Generation on demand come la seconda stagione di I'M Dying Up Here. A fine mese la quarta stagione di The Affair, dal 13 Power 5.
Qui le serie tv in arrivo in streaming
Tra i film in prima tv del mese su Sky Cinema si segnalano gli arrivi di Sky Vision Tonno Spiaggiato con Frank Matano e il Tuttofare con Sergio Castellitto, ma anche il giallo di Agatha Christie Mistero a Crooked House, Paddington 2 e Jumanji. Disponibili in Primafila A Quiet Place, L'isola dei Cani e Game Night.
I canali di Mediaset Premium (disponibili solo per gli abbonati satellitari) vedono l'arrivo di Orange is the New Black 6 su Premium Stories (quindi solo con pacchetto Famiglia), Gone  e Law & Order SVU 19 su Premium Crime.
Agosto Sky e Now Tv – Le Serie TV
03 I'm Dying Up Here 2 – Sky Generation Box Sets/Now Tv 1° Tv
02 Oz 3 – Sky Atlantic – 1° Tv Sky (Serie Interamente disponibile su Sky Box Sets/Now Tv)
06 Criminal Minds Beyond Borders 1-2 – Sky Box Sets/Now Tv
13 Power 5 – Sky Atlantic/Now Tv – 1° Tv
16 Art of Crime 1 – Fox Crime/Now Tv- 1° Tv
16 The Goldbergs 3 – Fox (lun-ven 20:10) 1°Tv Sky
20 Fear the Walking Dead 4B – MTV 1° Tv
20 Patrick Melrose miniserie Sky Box Sets/Now Tv
24 Crashing 1 Sky Generation/Now Tv
26 Snowfall 2 – Fox/Now Tv 1°Tv
27 Bull 1 – FoxCrime/ Now Tv 1°Tv Sky
28 Silicon Valley 5 – Sky Atlantic (ore 23:15) (Stagione Interamente disponibile su Sky Box Sets-Sky Generation/Now Tv)
29 The Affair 4 – Sky Atlantic/Now Tv 1°Tv
Agosto Sky Cinema – Film in 1°Tv
01 Ogni Cosa è Segreta – Sky Cinema 1 1°Tv
03 Non C'è Campo – Sky Cinema 1 1°Tv
05 Very Good Girls – Sky Cinema 1 1°Tv
05 Brice Contro Brice – Sky Cinema Comedy 1°Tv
06 Come ti ammazzo il Bodygourd – Sky Cinema 1 1°Tv
08 Altamira – Sky Cinema 1 1°Tv
10 L'Accabadora – Sky Cinema 1 1°Tv
10 Aiuto, Ho ristretto mamma e papà – Sky Family 1°Tv
12 Paddington 2 – Sky Cinema 1 1°Tv
13 Gold – La Grande Trugga – Sky Cinema 1 1°Tv
15 L'equilibrio – Sky Cinema 1 1°Tv
17 Sotto Assedio – White House Down – Sky Cinema 1
19 La Battaglia dei Sessi – Sky Cinema 1 1°Tv
20 Il Tuttofare – Sky Cinema 1 1°Tv
22 Misero a Crooked House – Sky Cinema 1 1°Tv
24 Noi Siamo Tutto – Sky Cinema 1 1°Tv
26 Sole, Cuore, Amore – Sky Cinema 1 1°Tv
27 Jumanji – Benvenuti nella Giungla – Sky Cinema 1 1°Tv
28 Hooligans Sotto Copertura – Sky Cinema 1 1°Tv
29 Tonno Spiaggiato – Sky Cinema 1 1°Tv
30 Open Water 3 – Cage Dive – Sky Cinema 1 1°Tv
31 Gifted – Il dono del talento – Sky Cinema 1 1°Tv
Agosto Amazon Prime Video: Lodge 49, Jack Ryan, Lost e Smetto Quando Voglio 3 (aggiornata)
Agosto Sky Cinema – Primafila
dal 1 A Quiet Place + Quello che non so di Lei
dal 2 Rampage – Furia Animale
dal 3 Nelle Pieghe del tempo
dal 4 Tutti i soldi del mondo
dal 5 I Segreti di Wind River
dal 14 L'isola dei Cani + Game Night
dal 22 Belle & Sebastien – Amici per Sempre + Sherlock Gnomes
dal 25 Tu Mi Nascondi Qualcosa + Made in Italy
Agosto Sky – Le Serie Tv di Premium
02 Orange is the New Black 6 – Premium Stories  1°Tv Premium
12 Law & Order: SVU 19B – Premium Crime 1° Tv
22 Famous in Love 2 – Premium Stories 1° Tv
27 Champions 1 – Premium Joi 1°Tv
29 Gone 1 – Premium Crime 1°Tv
Agosto Sky Cinema – I Film di Premium in 1° Tv
02 Un Poliziotto e Mezzo – Premium Cinema 1° Tv
09 Il Tenente Ottomano – Premium Cinema 1° Tv
Infinity Agosto, film e serie tv: arrivano Get Out, Lucifer e The Big Bang Theory
Fonte Digital Sat Forum