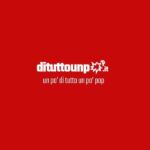 Ascolti tv USA giovedì 25 ottobre
Quando ci si accontenta di poco anche uno 0.3 è un successo. Su The CW Legacies, la serie tv inserita nell'universo di The Vampire Diaries e The Originals debutta con uno 0.3 di rating e 1,2 milioni diventando il miglior esordio dopo Charmed/Streghe dai tempi di Black Lightning. 0.3 che è poi anche il dato fatto registrare da Supernatural che perde 2 1 decimorispetto alla scorsa settimana con 1,3 milioni di spettatori.
Su ABC Grey's Anatomy torna con 6,5 milioni (il dato più basso di sempre nei totali) e 1.5 di rating, a seguire torna a cresce grazie al traino Station 19 con 5 milioni e 0.9 di rating, stabile How To Get Away With Murder a 3,1 milioni con 0.7 di rating.
Su Fox il football conquista 2.6 di rating e 9 milioni nei dati preliminari.
In casa CBS cresce The Big Bang Theory con una divertente puntata di Halloween toccando il 2.2 2.3 di rating e 12,7 13 milioni, a seguire Young Sheldon 10,9 milioni e 1.7 è stabile così come alle 10 pm è stabile SWAT a 5,4 milioni e 0.7 di rating, mentre Mom e Murphy Brown scivolano di uno 0.1 rispettivamente a 8,1 milioni e 1.2 e 6,1 milioni e 0.8.
In casa NBC Superstore 3,1 milioni e 0.9 e The Good Place 2,7 milioni e 0.8 di rating sono stabili così come Will & Grace a 3,2 milioni e 0.9 0.8 di rating perde lo 0.1, -0.1 per I Feel Bad e Law & Order SVU rispettivamente con 2,1 milioni e 0.5 e 4,2 milioni e 0.9.
Ascolti tv usa giovedì 25 Ottobre – I dati Finali
Ore 8:00 pm
FOX 8:30 NFL Football 2.6

3.6

rating – 12 milioni  dalle 8 alle 11
CBS The Big Bang Theory 2.2

2.3

rating 13 milioni
ore 8:30 Young Sheldon 1.7 rating 10.9 milioni
ABC Grey's Anatomy 1.5 rating – 6,5 milioni
NBC Superstore 0.9 rating 3,1 milioni
8:30 The Good Place 0.8 2,7 milioni
The CW Supernatural 0.3

0.4

rating 1,4 milioni
Ore 9:00 pm
CBS Mom 1.2 rating – 8,1 milioni
Murphy Brown 0.8 rating 6,1 milioni
ABC Station 19 0.9 rating 5 milioni
NBC Will & Grace 0.9

0.8

rating 3,2 milioni
9:30 I Feel Bad 0.5 rating 2,1 milioni
The CW Legacies 0.3 rating 1,2 milioni
Ore 10 pm
NBC Law & Order: SVU 0.9 rating 4,2 milioni
CBS SWAT 0.7 rating 5,3 milioni
ABC How To Get Away With Murder 0.7 rating 3 milioni
NB: si tratta di dati provvisori, una volta usciti i dati finali saranno segnalati in rosso i possibili cambiamenti
Rating totale 18-49 anni
FOX 2.6
CBS 1.2
ABC 1.1
NBC 0.8
CW 0.3
Spettatori totali in milioni
CBS 8.95
FOX 8,6
ABC 5,27
NBC 3,06
CW 1.28
Ascolti tv usa giovedì 25 ottobre – Dati Cable
0.9 per il basket NBA su TNT e 0.8 per il Football su Football Network