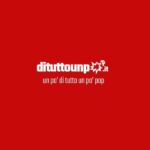 Box Office Italia e USA 14-16 Settembre
Box Office Italia 14-16 Settembre: in testa Mamma Mia! Ci Risiamo
Week-end complessivamente in calo rispetto allo scorso anno al Box Office Italia del 14-16 settembre ma con dei risultati a sorpresa come quelli di Un Affare di Famiglia e Sulla mia pelle che ottengono la miglior media per sala, essendo usciti in pochi cinema in tutta Italia. Un affare di famiglia, vincitore dell'ultimo Cannes ottiene 236 mila euro, il film che racconta la storia di Stefano Cucchi, rilasciato anche su Netflix, ottiene 200 mila euro nel week-end e 244 mila in 5 giorni.
In testa c'è ancora Mamma Mia! Ci risiamo tallonata da Hotel Transylvania 3 che ormai ha superato gli 11 milioni. Bene The Equalizer 2 e Gotti che dopo il flop USA si riscatta parzialmente da noi…sarà che la mafia e John Travolta ci attirano di più. Flop invece per La Profezia dell'Armadillo, il fenomeno Zerocalcare non fa il salto sullo schermo, un po' come i tanti youtuber che hanno tentato lo sbarco al cinema (nessuna voglia di paragonare un'artista a uno youtuber, il paragone era solo tra fenomeni social).
Box Office USA 14-16 Settembre: Predator conquista la vetta
Bastano 24 milioni di dollari a The Predator di Fox per conquistarsi la vetta del Box Office USA, forse un po' al di sotto delle aspettative considerando gli 88 milioni spesi. Secondo posto per l'horror The Nun che tocca 85 milioni totali e supera i 200 in tutto il mondo.
Due novità in terza e quarta posizione con A Simple Favor e White Boy Rick ma con il primo che fa il doppio rispetto al secondo: 16 milioni contro 8 milioni di dollari.
[vc_custom_heading text="
Box Office Italia 14-16 Settembre
" font_container="tag:h3|text_align:center|color:%23c60909″ use_theme_fonts="yes"]
[vc_custom_heading text="
Box Office USA 16 Settembre
" font_container="tag:h3|text_align:center|color:%23c60909″ use_theme_fonts="yes"]
Box Office Italia e USA 9 Settembre
[vc_custom_heading text="
Box Office Italia 9 Settembre
" font_container="tag:h3|text_align:center|color:%23c60909″ use_theme_fonts="yes"]
[vc_custom_heading text="
Box Office USA 9 Settembre
" font_container="tag:h3|text_align:center|color:%23c60909″ use_theme_fonts="yes"]