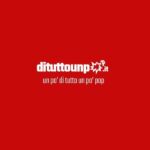 Box Office Italia e USA 21-23 Settembre
Box Office Italia 21-23 settembre – I film più visti in Italia: Boom Gli Incredibili 2 e The Nun
Da un cartone all'altro. Ormai il box office italiano sembra sempre più americanizzarsi concentrandosi su pochi titoli che attirano la gran parte del pubblico. I primi due titoli del box office hanno incassato da soli oltre 6.5 milioni di euro: Gli Incredibili 2 e The Nun, un cartone per tutta la famiglia e un horror per gli amanti del brivido.
Terzo posto per Una storia senza nome che incassa però 346 mila euro a rimarcare la separazione tra i primi posti e il resto della classifica e probabilmente anche tra i diversi gusti del pubblico. Magari i blockbuster sono più film da cinema e gli altri film da casa tra streaming e tv?
In fondo alla classifica da segnalare le sorprese Un affare di famiglia e Resta con Me, così come Gotti vero flop USA che da noi continua a difendersi bene.
I Film al cinema il prossimo weekend
Box Office USA 21-23 Settembre in testa The House With a Clock in Its Walls
Vola in testa Il Mistero della Casa del Tempo di Eli Roth, diventando il film con il miglior esordio del regista con poco meno di 27 milioni di dollari. L'unica altra novità è il film inchiesta di Michael Moore Fahrenheit 11/9 che supera i 3 milioni pur avendo ben poche sale a disposizione per lo più concentrate nelle grandi città degli Stati Uniti.
Passa dal primo al quarto posto The Predator, sorprende la tenuta di A Simple Favor e benissimo l'horror The Nun che ha già superato i 100 milioni di dollari.
[vc_custom_heading text="
Box Office Italia 21-23 Settembre
" font_container="tag:h3|text_align:center|color:%23c60909″ use_theme_fonts="yes"]
[vc_custom_heading text="
Box Office USA 21-23 Settembre
" font_container="tag:h3|text_align:center|color:%23c60909″ use_theme_fonts="yes"]
Box Office Italia e USA 14-16 settembre
[vc_custom_heading text="
Box Office Italia 14-16 Settembre
" font_container="tag:h3|text_align:center|color:%23c60909″ use_theme_fonts="yes"]
[vc_custom_heading text="
Box Office USA 16 Settembre
" font_container="tag:h3|text_align:center|color:%23c60909″ use_theme_fonts="yes"]