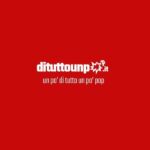 Box Office 26 Agosto – Film più visti in Italia e negli USA
Box Office Italia 26 Agosto Vola Hotel Transylvania 3: superati i 5 milioni
Più di 5 milioni totali incassati per la commedia d'animazione Hotel Transylvania 3 che conquista questi ultimi giorni d'agosto italiani. Seconda posizione per Ant-Man and the Wasp che cala però sotto il milione di euro con 3,7 milioni totali. Terza posizione per Come ti divento bella mentre Shark – Il primo squalo ha già superato i 4 milioni, più di quanto fatto da Ocean's 8. Da segnalare come se la commedia Crazy Rich Asians negli USA ha incassato 75 milioni di dollari, in Italia, uscita misteriosamente senza "Asians", si ferma a 230 mila euro in 2 settimane.
Box Office USA 26 Agosto Tiene Crazy Rich Asians
Sorprendente tenuta per Crazy Rich Asians che alla seconda settimana incassa 25 milioni di dollari, conserva la vetta del Box Office e perde solo il 6% rispetto alla scorsa settimana: il passaparola e le buone recensioni hanno fatto il resto. Secondo quanto riporta deadline è rara una tenuta di questo tipo per un film estivo, molto più tipica per i film usciti tra Natale e Capodanno.
Bene anche The Meg – Shark Il primo squalo che supera i 100 milioni di dollari. Flop clamoroso per The Happytime Murders, ma ampiamente previsto da STX al punto che dopo i bassi voti e le scarse recensioni non è stata quasi fatta promozione.
Box Office Italia 26 Agosto
Box Office Italia e USA weekend 19 Agosto
Box Office Italia 19 Agosto Ant Man and the Wasp subito in test
Dopo le anteprime della scorsa settimana, vola Ant-Man and the Wasp che raggiunge 1,1 milioni di euro e 2,3 milioni totali, mentre non sfonda in Italia Crazy Rich Asians, curiosamente uscito senza riferimenti all'Asia e con il semplice titolo di Crazy & Rich: si ferma a 100 mila euro e al 5° posto. Meglio fa Darkest Minds con 154 mila euro e un totale di 272 mila euro. Ottava posizione per il film horror italiano The End? L'inferno fuori.
Box Office USA 19 Agosto – Vola in testa Crazy Rich Asian
Uscito mercoledì arriva ai 34 milioni totali guadagnandosi il primo posto nel week-end Crazy Rich Asian, commedia romantica completamente realizzato da cast asiatico, con protagonisti asiatici e incentrato su personaggi asiatici.
Terza piazza per l'altra novità Mile 22 mentre al quinto posto Alpha, settima posizione per BlacKkKlansman.
Box Office Italia 12 Agosto