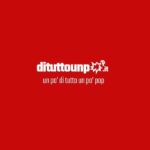 Box Office Italia e USA 28-30 settembre
Box Office Italia 28 – 30 settembre in testa ancora Gli Incredibili
Superati gli 8 milioni totali per Gli Incredibili 2 che adesso mette nel mirino Hotel Transylvania 3 e i suoi 12 milioni. Un week-end da quasi 2,5 milioni per il cartoon della Disney. Secondo posto per The Nun sopra il 1 milione e i 4,2 milioni totali, davvero un ottimo risultato per un horror.
Terzo BlacKkKlansman primo tra le novità di questa settimana con 400 mila euro, seguito da Ricchi di Fantasia la commedia italiana con Sabrina Ferilli e Sergio Castellitto. 312 mila euro per l'evento Michelangelo – Infinito, resiste in nona posizione Una storia senza nome che finirà la sua corsa sotto il milione di euro.
Box Office USA 28-30 settembre: Night School conquista il primo posto
28 milioni di dollari è la cifra raggiunta dalla commedia Universal Night School (Scuola serale) con Kevin Hart e Tiffany Haddish, vero motore della pellicola anche grazie agli oltre 126 milioni di fan sui social e una massiccia campagna promozionale. Si piazza secondo il cartoon della Warner Bros Smallfoot, mentre si mantiene bene The Nun. 
[vc_custom_heading text="
Box Office Italia 28-30 Settembre
" font_container="tag:h3|text_align:center|color:%23c60909″ use_theme_fonts="yes"]
[vc_custom_heading text="
Box Office USA 28-30 Settembre
" font_container="tag:h3|text_align:center|color:%23c60909″ use_theme_fonts="yes"]
Film al Cinema – Calendario Uscite 2018 – I Film in sala: Venom dal 4/10
Box Office Italia e USA 21-23 settembre
[vc_custom_heading text="
Box Office Italia 21-23 Settembre
" font_container="tag:h3|text_align:center|color:%23c60909″ use_theme_fonts="yes"]
[vc_custom_heading text="
Box Office USA 21-23 Settembre
" font_container="tag:h3|text_align:center|color:%23c60909″ use_theme_fonts="yes"]