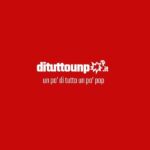 Box Office Italia e USA weekend 29 Luglio
Box Office Italia 29 Luglio – Ocean's 8 in testa
In testa le donne di Ocean's 8 ma senza sfondare, complice il caldo, la soglia del milione, anzi fermandosi sotto i 900 mila. Non male l'horror Hereditary che ha quasi raggiunto i 500 mila euro. Continua la corsa estiva di Jurassic World che è 4 con quasi 70 mila euro e più di 10 milioni totali.
Box Office USA 29 Luglio – In testa Mission Impossible
Missione compiuta per l'intramontabile Mission: Impossibile che con l'episodio Fallout raggiunge 61 milioni di dollari negli USA superando il precedente record all'esordio di Mission Impossibile II che si era fermato a 57.8 milioni. In tutto il mondo sono 153,5 i milioni di dollari raccolti dove è uscito. Mamma Mia! Here We Go Again si piazza al secondo posto con 15 milioni di dollari, superando i 70. Decisamente flop Skyscraper che è ancora sotto la soglia dei 60 milioni di dollari.
Box Office Italia 29 luglio
Box Office Italia e USA weekend 22 Luglio
Box Office Italia 22 Luglio
Il film d'azione Skyscraper conquista il vertice della classifica italiana del box office 22 luglio ma con un risultato lontano dal milione: solo 620 mila euro in assenza di una vera e propria concorrenza. Supera i 10 milioni Jurassic World – Il regno distrutto e scavalca il milione The Purge – La prima notte del giudizio. 
Box Office USA 22 Luglio
Il primo sequel mai fatto da Denzel Washington, The Equalizer 2 supera di un soffio Mamma Mia: Here We Go Again, un altro sequel. Scende al terzo posto Hotel Tansylvania 3, ma Sony festeggia visto che dopo la scorsa settimana, anche in questa un suo film è in testa: prima il cartoon Hotel Transylvania poi Equalizer.
Prosegue male la corsa di Skyscraper che costato 125 milioni di dollari, ha finora incassato 46 milioni di dollari negli Stati Uniti e alla seconda settimana ha superato di poco i 10 milioni.
Box Office Italia 22 luglio