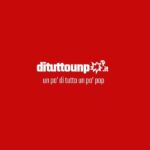 Box Office Italia e USA weekend 5 Agosto
Box Office Italia 5 Agosto – Ancora Ocean's 8 in testa
Invariata anche la vetta della classifica dei film più visti in Italia nel weekend: Ocean's 8, Hereditary e Skyscraper occupano le prime tre posizioni.
Siamo in estate e in Italia nessuno (o quasi) va al cinema, come dimostrano i numeri visto che Ocean's 8 in due settimane non ha ancora raggiunto i 2 milioni di spettatori. Quarta la novità della settimana Dark Hall e solo ultima l'altra new entry Amiche di Sangue con poco più di 30 mila euro.
Box Office USA 5 Agosto – Continua il successo di Mission Impossible
Secondo weekend in testa per Mission: Impossible – Fallout e per la saga con Tom Cruise è il secondo miglior weekend di sempre. E Negli USA sono 124 milioni di dollari accumulati per Mission Impossibile.
Secondo e terzo posto per due new entry: il film Disney con Ewan McGregor Christopher Robin legato al mondo di Winnie the Pooh e The Spy Who Dumped Me (Il tuo ex non muore mai) la commedia Lionsgate al femminile con Kate McKinnon e Mila Kunis. Non bene il film YA Fox The Darkest Minds che si ferma a 5,8 milioni di dollari.
Ant Man and the Wasp è a soli 5 milioni dai 200 milioni di dollari, mentre dopo 25 settimane Black Panther arriva a 700 milioni di dollari nei soli USA.
Box Office Italia 5 Agosto
Film al Cinema ad Agosto: l'italiano Fino all'inferno e Dark Hall con Uma Thurman in sala nel weekend
Box Office Italia e USA 29 Luglio
Box Office Italia 29 Luglio – Ocean's 8 in testa
In testa le donne di Ocean's 8 ma senza sfondare, complice il caldo, la soglia del milione, anzi fermandosi sotto i 900 mila. Non male l'horror Hereditary che ha quasi raggiunto i 500 mila euro. Continua la corsa estiva di Jurassic World che è 4 con quasi 70 mila euro e più di 10 milioni totali.
Box Office USA 29 Luglio – In testa Mission Impossible
Missione compiuta per l'intramontabile Mission: Impossibile che con l'episodio Fallout raggiunge 61 milioni di dollari negli USA superando il precedente record all'esordio di Mission Impossibile II che si era fermato a 57.8 milioni. In tutto il mondo sono 153,5 i milioni di dollari raccolti dove è uscito. Mamma Mia! Here We Go Again si piazza al secondo posto con 15 milioni di dollari, superando i 70. Decisamente flop Skyscraper che è ancora sotto la soglia dei 60 milioni di dollari.
Box Office Italia 29 luglio