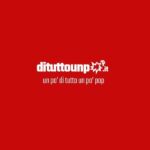 Box Office Italia e USA 2 Settembre
Box Office Italia 2 Settembre – Vince Hotel Transylvania
Si conferma in testa per il secondo week-end Hotel Tansylvania 3 che vola a un totale di 8,6 milioni di euro, solo secondo Tom Cruise col suo Mission Impossible – Fallout che si ferma a un totale di 2,2 milioni di dollari. Due buoni successi sul finire dell'estate.
Sorprendente Resta con Me al terzo posto del week-end con 1,3 milioni totali che supera Ritorno al Bosco dei 100 Acri che non raggiunge il milione. Ant Man and the Wasp è a un passo dal primo capitolo 4,4 milioni vs 4,7 lontanissimo da altri titoli Marvel.
FILM AL CINEMA IN ITALIA IL 6 SETTEMBRE
Box Office USA 2 Settembre – Ancora in testa Crazy Rich Asians
Continua il grande successo di Crazy Rich Asians che sfrutta il week-end del Labor Day e l'assenza di grosse novità per mantenere la prima posizione del box office USA e accumulare più di 100 milioni. In patria si paragona al successo di The Help e The Butler partiti sottotraccia ma capaci di conquistare il box office.
Mission: Impossibile risale in terza posizione. Operation Finale potrebbe raggiungere i 9.5 milioni calcolando anche il lunedì del Labor Day mentre grande balzo per Searching che ha avuto un aumento delle sale.
[vc_custom_heading text="
Box Office Italia 2 Settembre
" font_container="tag:h3|text_align:center|color:%23c60909″ use_theme_fonts="yes"]
[vc_custom_heading text="
Box Office USA 2 Settembre
" font_container="tag:h3|text_align:center|color:%23c60909″ use_theme_fonts="yes"]
Box Office Mondiale 2018: Mission: Impossible – Fallout e Ant-Man and the Wasp continuano a salire
Box Office Italia 26 Agosto Vola Hotel Transylvania 3: superati i 5 milioni
Più di 5 milioni totali incassati per la commedia d'animazione Hotel Transylvania 3 che conquista questi ultimi giorni d'agosto italiani. Seconda posizione per Ant-Man and the Wasp che cala però sotto il milione di euro con 3,7 milioni totali. Terza posizione per Come ti divento bella mentre Shark – Il primo squalo ha già superato i 4 milioni, più di quanto fatto da Ocean's 8. Da segnalare come se la commedia Crazy Rich Asians negli USA ha incassato 75 milioni di dollari, in Italia, uscita misteriosamente senza "Asians", si ferma a 230 mila euro in 2 settimane.
Box Office USA 26 Agosto Tiene Crazy Rich Asians
Sorprendente tenuta per Crazy Rich Asians che alla seconda settimana incassa 25 milioni di dollari, conserva la vetta del Box Office e perde solo il 6% rispetto alla scorsa settimana: il passaparola e le buone recensioni hanno fatto il resto. Secondo quanto riporta deadline è rara una tenuta di questo tipo per un film estivo, molto più tipica per i film usciti tra Natale e Capodanno.
Bene anche The Meg – Shark Il primo squalo che supera i 100 milioni di dollari. Flop clamoroso per The Happytime Murders, ma ampiamente previsto da STX al punto che dopo i bassi voti e le scarse recensioni non è stata quasi fatta promozione.
[vc_custom_heading text="
Box Office Italia 26 Agosto
" font_container="tag:h3|text_align:center|color:%23c60909″ use_theme_fonts="yes"]
[vc_custom_heading text="
Box Office USA 26 Agosto
" font_container="tag:h3|text_align:center|color:%23c60909″ use_theme_fonts="yes"]