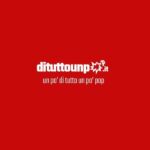 Box Office Italia e USA weekend 15 Luglio
Box Office Italia 15 Luglio – 12 Soldiers in testa nel deserto
Classico deserto estivo per le sale cinematografiche italiane, al punto che in testa arriva 12 Soldiers una new entry militaresca americana trainata dal volto di Chris Hemsworth che supera i 264 mila euro. The First Purge arriva a sfiorare il milione di euro mentre Jurassic World supera i 10 milioni. 126 mila euro per i Muse.
Box Office USA 15 Luglio – Hotel Transylvania 3 supera Skyscraper
Mostri, vampiri e fumetti sconfiggono The Rock. Hotel Transylvania 3 è stata la scelta delle famiglie americane lo scorso weekend con un incasso totale di più di 45 milioni di dollari, e oltre 100 nel resto del mondo in cui il cartone è uscito (non in Italia per esempio dove arriverà il 22 agosto). Il film con The Rock Skyscraper incassa 25 milioni di dollari, superato anche da Ant Man and the Wasp, e altri 40 nel resto del mondo (molto forte in Asia e Medioriente).
[vc_custom_heading text="
Box Office Italia 15 luglio
" font_container="tag:h3|text_align:center|color:%23c60909″ use_theme_fonts="yes"]
[vc_custom_heading text="
Box Office USA 15 luglio
" font_container="tag:h3|text_align:center|color:%23c60909″ use_theme_fonts="yes"]