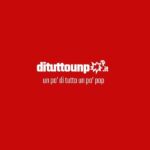 Box Office Italia e USA 9 Settembre
Box Office Italia 9 Settembre – Solo nono Ride
Il weekend al Box Office italiano del 9 settembre è vinto di un soffio da Mamma Mia – Ci risiamo! con 1 milione e 72 mila euro, contro il milione e 35 mila euro di Hotel Transylvania 3 che ha superato complessivamente i dieci milioni e mezzo di euro, incasso già più alto rispetto agli altri due capitoli.
L'altra new entry è Slender Man che supera i 500 mila euro e si piazza quinta non riuscendo a scalzare Mission Impossible e Resta con Me dal 3° e 4° posto. Non sfonda Teen Titans Go! al sesto posto con poco più di 300 mila euro. Nono l'unico italiano Ride a 172 mila euro.
Box Office USA 9 Settembre: grande successo per The Nun
Grande fine settimana per la Warner Bros che al Box Office USA ha 3 film nei primi 4 posti: The Nun, Crazy Rich Asians e The Meg. 54 milioni in patria e un totale di 131 milioni complessivi in tutto il mondo per The Nun, un grande successo attesto. Terzo posto per Peppermint con Jennifer Garner.
[vc_custom_heading text="
Box Office Italia 9 Settembre
" font_container="tag:h3|text_align:center|color:%23c60909″ use_theme_fonts="yes"]
[vc_custom_heading text="
Box Office USA 9 Settembre
" font_container="tag:h3|text_align:center|color:%23c60909″ use_theme_fonts="yes"]
Box Office Italia e USA 2 Settembre
[vc_custom_heading text="
Box Office Italia 2 Settembre
" font_container="tag:h3|text_align:center|color:%23c60909″ use_theme_fonts="yes"]
[vc_custom_heading text="
Box Office USA 2 Settembre
" font_container="tag:h3|text_align:center|color:%23c60909″ use_theme_fonts="yes"]