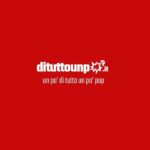 Box Office weekend 5-7 ottobre USA e Italia
Box Office weekend 5-7 ottobre Italia: subito in testa Venom con oltre 3,7 milioni
Boom anche italiano per Venom che raggiunge i 3,7 milioni con un milione guadagnato solo nel week-end. Dietro di lui due film di animazione come Gli Incredibili 2 che con altri 1,5 milioni ha ormai superato i 10 totali e Smallfoot poco sotto il milione.
Continua il fenomeno The Nun che con un altro mezzo milione in tasca ha ormai superato i 5 milioni. Bene anche The Wife con Glenn Close e BlacKkKlansman ormai vicino al milione di euro.
Box Office weekend 5-7 ottobre USA: 80 milioni per Venom 40 per A Star is Born
80 milioni di dollari per la Sony e Venom nel primo week-end americano, doppiato A Star is Born che conquista 41 milioni e 42 totali. Grazie a questi due titoli che da soli ottengono 120 milioni di dollari, il weekend 5-7 ottobre al box office USA raggiunge 170 milioni, miglior fine settimana di ottobre di sempre per biglietti venduti. Nel resto della classifica pochi cambiamenti con Smallfoot che scavalca Night School e si piazza terzo. Flop Predator al 10° posto con 900 mila dollari incassati e un totale ancora sotto i 50 milioni.
[vc_custom_heading text="
Box Office Italia 28-30 Settembre
" font_container="tag:h3|text_align:center|color:%23c60909″ use_theme_fonts="yes"]
[vc_custom_heading text="
Box Office USA 5-7 ottobre
" font_container="tag:h3|text_align:center|color:%23c60909″ use_theme_fonts="yes"]
Box Office Mondiale 2018: The Nun supera A Quiet Place. Invariate le restanti posizioni
Box Office weekend 28 30 settembre Italia e USA
[vc_custom_heading text="
Box Office Italia 28-30 Settembre
" font_container="tag:h3|text_align:center|color:%23c60909″ use_theme_fonts="yes"]
[vc_custom_heading text="
Box Office USA 28-30 Settembre
" font_container="tag:h3|text_align:center|color:%23c60909″ use_theme_fonts="yes"]