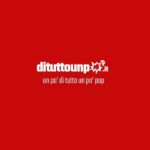 Calendario Serie TV 2017, tutte le partenze USA/UK: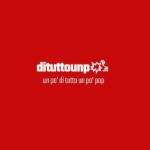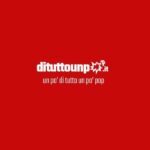 Stagione 2016 /17 della Tv USA tutte le partenze della nuova stagione a partire da settembre 2016. Ecco quando partiranno le nuove serie tv e le nuove stagioni di tutti i canali americani dalla ABC a Netflix, da CBS, FOX, NBC e The CW a HBO, Showtime, USA Network, Spike, Epix e tanti altri canali. Una guida utile per non perdersi nessuna partenza e nessuna novità.
 Qui la guida ai rinnovi e cancellazioni.
Fuller House 3B dal 22/12 su Netflix
Candace is here with some BIG news to help those mid-season blues! ? pic.twitter.com/2pk8IoOhE2

— Fuller House (@fullerhouse) 13 novembre 2017
A marzo torna The Arrangement su E!, Shitt's Creek 4 e Let's Get Physical su Pop a gennaio ( Leggi qui tutte le date 2018) The Assassination of Gianni Versace: American Crime Story dal 17 gennaio. CBS toglie Me Myself and I dal palinsesto, dal 13/11 Man With a Plan 2 La quarta stagione di Peaky Blinders dal 15 novembre su BBC Two
CONFIRMED: #PeakyBlinders Series 4 starts Wednesday 15th November, 9pm, @BBCTwo. pic.twitter.com/Ji91NdFxr3 — BBC Two (@BBCTwo) 30 ottobre 2017
The Chi il 7 gennaio su Showtime. The Punisher il 17 novembre su Netflix. Jean Claude Van Johnson il 15 dicembre su Amazon. UnReal 3 dal 26 febbraio su Lifetime
Grown-ish lo spinoff di Black-ish debutterà il 3 gennaio su Freeform con un doppio episodio, la settimana successiva, dal 10/01 sarà affiancato da Alone Together. Il 15 gennaio The Ranch 2B (aka 4° parte) su Netflix.
The Alienist dal 22 gennaio su TNT 
Qui trovi invece il calendario con tutte le partenze italiane delle serie tv.
[vc_tta_tabs style="outline" shape="square" color="juicy-pink" spacing="2″ active_section="1″][vc_tta_section title="Calendario Serie TV 2017″ tab_id="1475563058669-1f1e0ed4-6a96″]
Calendario Serie Tv 2017
NOVEMBRE
Mercoledì 1
The Frankenstein Chronicles 2 ITV Encore
Giovedì 2
Life in Pieces 3 CBS
Mom 5 CBS
SWAT CBS
Young Sheldon CBS
Domenica 5
Shameless 8 Showtime
SMILF 1 Showtime
The Girlfriend Experience 2 Starz

Martedì 7
Damnation Usa Network
Domenica 12
No Activity CBS All Access
Martedì 14
Future Man 1 Hulu
Mercoledì 15
Peaky Blinders 4
Giovedì 16
There'… Johnny Hulu
Venerdì 17
Longmire 6 Netflix
The Punisher Netfix
Domenica 19
Search Party 2 TBS (due episodi a settimana)
Martedì 21
Marvel's Runaways 1 Hulu
Chicago Med 3 NBC

Giovedì 22
Godless 1 Netflix
Giovedì 23
She's Gotta Have It Netflix
Mercoledì 29
Vikings 5 History
Happy! Syfy
DICEMBRE
Venerdì 1
Easy 2 Netflix
Dark 1 Netflix
Agents of SHIELD 5 ABC
Mercoledì 6
Happy! Syfy
Shut Eye 2 Hulu

Venerdì 8
The Crown 2 Netflix
Mercoledì 13
The Librarians 4 TNT
Venerdì 15
The Ranch 2B Netflix
Jean Claude Van Johnson Amazon
Mercoledì 20
The Librarians 4 TNT
Shut Eye 2 Hulu
2018
Le serie tv in partenza negli USA da gennaio 2018 – Clicca Qui
[/vc_tta_section][vc_tta_section title="Serie TV già partite da Gennaio 2017″ tab_id="1475563058833-c5c2fae4-6cb2″]
GENNAIO 2017
Domenica 1
Sherlock 4 BBC One
The Mick FOX (dal 3 gennaio al martedì)
Ransom CBS (dal 7 gennaio al sabato)
Conviction ABC (ritorno dalla pausa natalizia)
Lunedì 2
Beyond Freeform (sarà rilasciata tutta la prima stagione)
Shadowhunters 2 Freeform
Outsiders 2 BBC America
Martedì 3
Bones 12 FOX
The Mick FOX (slot regolare)
Chicago PD 4 NBC (ritorno dalla pausa natalizia)
No Tomorrow The CW (ritorno dalla pausa)
Mercoledì 4
Star FOX (slot regolare)
Man Seeking Woman 3 FXX
It's Always Sunny in Philadelphia 12 FXX
Too Close To Home 2 TLC
Frequency The CW (ritorno dalla pausa)
Blindspot 2 NBC (ritorno dalla pausa natalizia)
Giovedì 5
Nasville 5 CMT
The Blacklist NBC (ritorno dopo la pausa natalizia)
Superstore NBC (ritorno dopo la pausa natalizia)
Chicago Med NBC (ritorno dopo la pausa natalizia)
The Good Place NBC (possibile ritorno dopo la pausa natalizia)
Venerdì 6
One Day at a Time Netflix
Grimm 6 NBC
Emerald City NBC
Sleepy Hollow 4 FOX
Rosewood 2 FOX (nuovo giorno)
Crazy Ex Girlfriend The CW (ritorno dalla pausa natalizia)
Sabato 7
Taboo BBC One
Ransom CBS
Mercoledì 11
Gilfriends' Guide to Divorce 3 Bravo
Schitt's Creek 3 POP
Giovedì 12
Colony 2 USA Network
Venerdì 13
Lemony Snicket – Una serie di Sfortunati Eventi Netflix (tutta la stagione)
Sneaky Pete Amazon Prime (tutta la stagione)
Domenica 15
Homeland 6 Showtime
Lunedì 16
Lucifer FOX (ritorno dalla pausa natalizia)
Mercoledì 18
Six History
Giovedì 19
Scandal 6 ABC Rimandato al 26
Grey's Anatomy 13 ABC (ritorno dopo la pausa natalizia) Rimandato al 26
How To Get Away With Murder 3 ABC (ritorno dopo la pausa natalizia) Rimandato al 26
Baskets 2 FX

Lunedì 23
Supergirl 2 The CW (ritorno dopo la pausa natalizia)
Jane The Virgin 3 The CW (ritorno dopo la pausa natalizia)
Quantico 2 ABC (ritorno dalla pausa natalizia)
Martedì 24
Outsiders 2 WGN America
The Flash 3 The CW (ritorno dopo la pausa)
DC's Legends Of Tomorrow The CW (ritorno dopo la pausa, nuovo slot)
Mercoledì 25
Suits 6b USA Network
The Magicians 2 Syfy
The Path 2 Hulu
Arrow 5 The CW (ritorno dopo la pausa)

Giovedì 26
Supernatural 12 The CW (ritorno dopo la pausa)
Riverdale The CW
Scandal 6 ABC
Grey's Anatomy 13 ABC (ritorno dopo la pausa natalizia)
How To Get Away With Murder 3 ABC (ritorno dopo la pausa natalizia)

Venerdì 27
Z: The Beginning of Everything Amazon (stagione completa)
Domenica 29
Black Sails 4 Starz
Martedì 31
Switched at Birth 5 Freeform
The Fosters 4 Freeform
FEBBRAIO
Mercoledì 1
The 100 4 The CW
Mandiba BET
Giovedì 2
Training Day CBS
Powerless NBC
Superior Donuts CBS
Venerdì 3
Santa Clarita Diet Netflix
Domenica 5
24: Legacy (poi dal 6 il lunedì)
Lunedì 6
APB FOX
Superior Donuts CBS (slot regolare)
Martedì 7
Imposters Bravo
Mercoledì 8
The Expanse 2 Syfy
Legion FX
Venerdì 10
Reign 4 The CW
Domenica 12
Girls 6 HBO
The Walking Dead 7b AMC
Martedì 14
The Mindy Project 5B Hulu
You Me & Her 2 Audience Network
Mercoledì 15
Doubt CBS
Domenica 19
Billions 2 Showtime
Crashing HBO
Big Little Lies HBO
The Good Fight CBS All Access
Lunedì 20
Bates Motel 5 A&E
Martedì 21
The Detour 2 TBS
Mercoledì 22
Major Crimes 5b TNT
Giovedì 23
The Blacklist: Redemption NBC
Venerd' 24
Patriot Amazon (USA, UK, Ger-Aus)
Lunedì 27
Taken NBC
When We Rise ABC (2 ep al giorno fino al 2 marzo)
Broadchurch 3 ITV 
MARZO
Domenica 5
Chicago Justice NBC
Shades of Blue 2 NBC
Once Upon a Time 6b ABC (ritorno dalla pausa)
Time After Time ABC (premiere doppia)
Making History FOX
The Last Man on Earth FOX (ritorno dopo la pausa)
Feud FX 
Martedì 7
Trial & Error NBC
The Americans 5 FX
Mercoledì 8
Underground 2 WGN America
Designated Survivor 1b ABC (ritorno dalla pausa)
Criminal Minds: Beyond Borders 2 CBS
Giovedì 9
The Catch 2 ABC
Venerdì 10
Love 2 Netflix
Hand of God 2 Amazon
Domenica 12
American Crime 3 ABC
Saving Hope 5 CTV
Martedì 14
Trial & Error 1 NBC
Venerdì 17
Marvel's Iron Fist Netflix
The Originals 4 The CW
Mercoledì 22
Shots Fired FOX (miniserie)
Empire FOX (ritorno dopo la pausa)
Venerdì 24
Ingobernable 1 Netflix
Grace and Frankie 3 Netflix
Mercoledì 29
Harlots Hulu
Imaginary Mary ABC (premiere speciale al mercoledì)
Venerdì 31
Tredici (13 Reason Why) Netflix
APRILE
Martedì 4
iZombie 3 The CW (doppio episodio)
Imaginary Mary ABC (slot regolare)
Prison Break Fox
Mercoledì 5
Archer 8 FXX
Lunedì 10
Angie Tribeca 3 TBS
Martedì 11
Brooklyn Nine-Nine Fox (ritorno dopo la pausa)
Sabato 15
Doctor Who 10 BBC
Domenica 16
Guerrilla Showtime
The Leftovers 3 HBO
Veep 6 HBO
Martedì 18
Pretty Little Liars 7b Freeform
Famous in Love Freeform
Mercoledì 19
Fargo 3 FX
Venerdì 21
Bosch 3 Amazon Prime Video (USA-UK)
Girlboss 1 Netflix
Domenica 23
Silicon Valley 4 HBO
Lunedì 24
Gotham FOX (ritorno dopo la pausa)
Martedì 25
Great News NBC
Venerdì 28
Catastrophe 3 Amazon
Dear White People 1 Netflix
Domenica 30
American Gods Starz
MAGGIO
Lunedì 1
Lucifer FOX (ritorno dopo la pausa)
Venerdì 5
Sense8 2 Netflix
Venerdì 12
I Love Dick Amazon Prime Video (tutta la stagione)
Anne 1 Netflix
Master of None 2 Netflix
Mercoledì 17
Downward Dog 1 ABC
Venerdì 19
Unbreakable Kimmy Schmidt 3 Netflix
12 Monkeys 3 Syfy (3 sere di seguito)
Domenica 21
Twin Peaks 3 Showtime
Martedì 23
Casual 3 Hulu
Lunedì 29
Still Star-Crossed ABC
Martedì 30
House of Cards 5 Netflix
Animal Kingdom 2 TNT
Mercoledì 31
Kingdom 3 At&T
The Carmichael Show 3 NBC
GIUGNO
Giovedì 1°
Nashville 5B
Venerdì 2
Flaked 2 Netflix
Domenica 4
I'm Dying Up Here Showtime
Fear the Walking Dead 3 AMC
Lunedì 5
Shadowhunters 2B Freeform
Stitchers 2 Freeform
Giovedì 8
Queen of The South 2 USA Network
Venerdì 9
Orange is the New Black 5 Netflix
Wynonna Earp 2 Syfy
Dark Matter 3 Syfy
Sabato 10
Orphan Black 5 BBC America
Domenica 11
Claws TNT
Mercoledì 14
Blood Drive Syfy
Venerdì 16
The Ranch terza parte Netflix
Sabato 17
Turn 4 AMC
Lunedì 19
Preacher 2 AMC
Martedì 20
Wrecked 2 TBS
The Bold Type Freeform

Giovedì 22
The Night Shift 4 NBC
The Mist Spike
Venerdì 23
GLOW Netflix
Playing House 3 USA Network (rilasciata interamente il 24)
Domenica 25
Preacher 2 AMC
Power 4 Starz
Mercoledì 28
Younger 4 TvLand
Giovedì 29
Zoo 3 CBS
Venerdì 30
Killjoys 3 Syfy
LUGLIO
Mercoledì 5
Snowfall FX
Lunedì 10
Will TNT
Martedì 11
The Fosters Freeform
Mercoledì 12
Salvation CBS
Suits 7 USA Network 
Venerdì 14
Friends From College Netflix
Domenica 16
Game of Thrones 7 HBO
The Strain FX
Martedì 18
Shooter 2 USA Network
Venerdì 21
Ozark 1 Netflix
Raven's Home Disney
Domenica 23
Insecure 2 HBO
Ballers 3
Lunedì 24
Midnight, Texas NBC
Somewhere Between ABC
Venerdì 28
Room 104 HBO
The Last Tycoon Amazon
AGOSTO
Mercoledì 2
The Sinner USA Network
Giovedì 3
The Guest Book TBS
Venerdì 4
Wet Hot American Summer: Ten Years Later Netflix
Domenica 6
Ray Donovan 5 Showtime
Chesapeake Stories 2 Hallmark Channel
Venerdì 11
Atypical 1 Netflix
Mercoledì 16
Marlon NBC
Venerdì 18
The Defenders Netflix
Sabato 19
Halt and Catch Fire 4 Amc
Domenica 20
Episodes 5 Showtime
Dice 2 Showtime
The Last Ship 4 TNT
Survivor's Remorse 4 Starz
Venerdì 25
Disjointed Netflix
The Tick Amazon
SETTEMBRE
Venerdì 1 
Narcos 3 Netflix
Martedì 5
American Horror Story: Cult FX
Mercoledì 6
You're the Worst 4 FXX
Venerdì 8
Bojack Horseman 4 Netflix
Domenica 10
The Deuce HBO
The Orville Fox (special preview poi al venerdì dal 28/09)
Outlander 3 Starz
Martedì 12
The Mindy Project 6 e utlima HULU
Mercoledì 13
Broad City 4 Comedy Central 
Giovedì 14
Better Things 2 FX
Domenica 17
Vice Principals 2 HBO
Mercoledì 20
The Good Place 2 NBC (premiere da due ore)
Channel Zero 2 No End House SYFY
Giovedì 21
Gotham 4 FOX
Venerdì 22
Fuller House 3 Netflix
Transparent 4 Amazon
Domenica 24
Star Trek: Discovery CBS – CBS All Access
Lunedì 25
Kevin Can Wait 2 CBS
The Big Bang Theory 11 CBS
Young Sheldon CBS (special preview)
Scorpion 4 CBS
Me Myself and I CBS
The Brave Fox
The Good Doctor ABC
Martedì 26
Bull 2 CBS
NCIS 15 CBS
NCIS New Orleans 4 CBS
Brooklyn Nine Nine 5 FOX
Lethal Weapon 2 FOX
The Mick 2 FOX
This is Us 2 NBC
Law and Order True Crime NBC
Mercoledì 27
Criminal Minds 13 CBS
SEAL Team 1 CBS
Chicago PD 5 NBC
Empire 4 FOX
Star 2 FOX
Law and Order SVU 19 NBC
The Goldbergs 5 ABC
Speechless 2 ABC
Modern Family 9 ABC
American Housewife 2 ABC
Designated Survivor 2 ABC
The Blacklist 5 NBC
Giovedì 28
Chicago Fire 6 NBC
The Good Place 2 NBC
Gotham 4 FOX
Great News 2 NBC
Superstore 3 NBC
Will and Grace 9 NBC
Grey's Anatomy 14 ABC (2 ore)
How To Get Away With Murder 4 ABC
Venerdì 29
Blue Bloods 8 CBS
Hawaii 5-0 8 CBS
MacGyver 2 CBS
The Exorcist 2 FOX
Marvel's Inhumans ABC (doppio episodio)
Z Nation 5 Syfy
OTTOBRE
Domenica 1
NCIS Los Angeles 9 CBS
Wisdom of the Crowd CBS
Bob's Burger 8 Fox
I Griffin – Family Guy 16 Fox
Last Man on Earth 4 Fox
Simpson 29 Fox
Ghosted Fox
Ten Days in the Valey ABC
Lunedì 2
9JKL CBS
Lucifer 3 FOX
The Gifted FOX
Martedì 3
The Middle 9 ABC
Fresh Off the Boat 4 ABC
black-ish 4 ABC
The Mayor ABC
Kevin (Probably) Saves the World ABC (ex The Gospel of Kevin)
Mercoledì 4
The Blacklist 5 NBC
OTTOBRE
Giovedì 5
Scandal 7 e ultima ABC
Ghost Wars Syfy
Van Helsing 2 Syfy
Venerdì 6
Superstition Syfy
Once Upon a Time 7 ABC
Suburra Netflix
Domenica 8
Madam Secretary 4 CBS
Lunedì 9
Supergirl 3 The CW
Valor The CW
Martedì 10
Legends of Tomorrow 3 The CW
The Flash 4 The CW
Curb Your Enthusiasm 9 HBO
Mercoledì 11
Dynasty The CW
Riverdale 2 The CW
Chance 2 HULU
Mr Robot 3 USA Network
The Shannara Chronicles 2 Spike
Lifeline 1 YouTube Red 
Giovedì 12
Arrow 6 The CW
Supernatural 13 The CW
I Love You, America 1 Hulu
Venerdì 13
Crazy Ex-Girlfriend 3 The CW
Jane the Virgin 4 The CW
Mindhunter Netflix
Sabato 14
Dirk Gently 2 BBC America
Domenica 15
Berlin Station 2 Epix
Good Behavior 2 TNT
White Famous 1 Showtime
Lunedì 16
Travelers 2 Showcase
Mercoledì 18
Freakish 2 HULU
Domenica 22
The Walking Dead 8 AMC
Graves 2 Epix
Martedì 24
The Last O.G. TBS
Mercoledì 25
Ryan Hansen Solves Crimes on Television Youtube Red
Venerdì 27
Blindspot 3 NBC
Stranger Things 2 Netflix

Lunedì 30
Superior Donuts 2 CBS
Martedì 31
Major Crimes 6 TNT
[/vc_tta_section][/vc_tta_tabs]