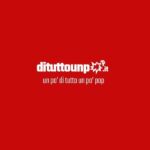 Calendario Serie TV in Italia 2018

Ecco tutte le date di partenza dei telefilm in Italia su Mediaset, Sky, Netflix, Fox, Rai, Amazon, TIMVISION
Il calendario serie tv in Italia 2018 – La guida aggiornata alle serie tv in arrivo nei prossimi mesi in Italia sui canali in chiaro, pay e sui servizi di streaming come Netflix, Amazon e TIMVISION. Da Gennaio 2018 a Dicembre 2018 tutte le date di quando partiranno o di quando sono partiti i telefilm in Italia da Grey's Anatomy a Stranger Things da The Big Bang Theory a Young Sheldon da This is Us a Feud.
Clicca qui per le date di partenza delle serie tv negli USA 2018
Clicca qui per il catalogo Netflix delle serie tv
Clicca qui per il catalogo Amazon Prime Video Italia
-Clicca qui per il catalogo dei film su Netflix
Clicca qui per il catalogo delle serie tv su TIMVision
Su Sky Atlantic dal 30/10 Succession, dal 2 novembre House of Cards, dal 7 novembre I'M Dying Up Here 2, dal 19 novembre Deutscheland 86. (da Antoniogenna.net)
Dal 18 novembre Last Man Standing 7 e Fresh off the Boat 5 su Fox dalle 21 ogni domenica.
Killing Eve dal 15 ottobre su TIMVISION, la seconda stagione di Patriot dal 9 novembre su Amazon. La seconda stagione di SKAM Italia dal 12 ottobre su TimVision.
Su Fox Crime No Offence 3 dal 25 ottobre, Bull 2 in prima tv Sky dal 12 novembre, Little Murders 3 dal 15 novembre, la miniserie A Very English Scandal dal 23 novembre; su Fox dal 7 novembre American Horror Story: Apocalypse; su FoxLife Outlander 4 dal 9 novembre (in contemporanea USA dove inizia il 4/11)
Dal 7 novembre su Sky Atlantic Kidding con Jim Carrey
A novembre sui canali Fox (date ancora da stabilire): American Horror Story: Apocalypse su Fox, A Very English Scandal (miniserie) su FoxCrime, Outlander 4 su FoxLife, Marte 2 su National Geographic
Su Chili è possibile acquistare la prima stagione di Barry (prezzo minimo 15,99€) in lingua originale con sottotitoli. Ash vs Evil Dead 2 su Netflix dal 3 ottobre
Su Netflix il 30 settembre arrivano Jane the Virgin 4 e Crazy Ex-Girlfriend 3
Daredevil 3 dal 19 ottobre su Netflix
Su Premium Action dal 16 novembre Krypton (il prequel di Superman sul Seg-El il nonno dell'eroe), dal 19 novembre Lucifer 3 su Premium Action, dal 21 novembre Shades of Blue 3 su Premium Crime, dal 23 novembre Animal Kingdom 3 su Premium Crime, dal 1° dicembre Marlon 2 su Joi, Claws 2 dal 4 dicembre su Premium Stories, dal 7 dicembre Wrecked 2 su Premium Joi, dal 29 dicembre The Last Kingdom 3 su Premium Stories.
Bodyguard l'acclamata serie tv inglese con Richard Madden arriva su Netflix il 24 ottobre.
Premium Stories annuncia Manifest dal 1 ottobre a una settimana dal debutto USA. Dal 5 ottobre SKAM Italia 2 su TIMVISION
Da mercoledì 3 ottobre su Sky Atlantic Under Pressure con doppio episodio, SMILF 1 da venerdì 5 ottobre su Sky Atlantic (già su Sky Generation), martedì 9 ottobre su Sky Atlantic White Famous stagione unica (già su Sky Generation), lunedì 15 ottobre su Sky Atlantic  The Deuce 2 doppio episodio
Ottobre Rai 4: Marvel's Agents of SHIELD 5 dal 1 ottobre alle 16 dal lunedì al venerdì con doppio episodio, Scandal 7 dal 4 ottobre alle 11:45 con doppio episodio lunedì – venerdì, Once Upon a Time 7 dal 19 ottobre alle 17:30 doppio episodio lunedì-venerdì, Game of Thrones 7 dal 29 ottobre alle 21:10 doppio episodio (tutte in 1° Tv Free)
Queen America con Facebook Watch dal 21 novembre
La seconda stagione di The Good Fight dal 12 settembre su TIMVISION
Narcos Messico su Netflix dal 16 novembre
Le novità di Ottobre sui canali Fox:
Archer dalla prima stagione su Fox Animation dal 1°; Harrow su FoxCrime dal 5; Empire 5 su FoxLife dal 7, The Walking Dead 9 dall'8 su Fox, The Gifted 2 dal 15 su Fox, Magnum P.I. dal 16 su Fox, 911 2 dal 23 su FoxLife, Criminal Minds 14 dal 26 su FoxCrime, Grey's Anatomy 15 dal 29 su FoxLife, The Resident 2 dal 30  su FoxLife, Midnight, Texas dal 31 (1° Tv Sky) su Fox,.
Big Mouth 2 arriva il 5 ottobre su Netflix
Dal 10 settembre in prima tv assoluta nel pomeriggio di Italia 1 arriva Black-ish a partire dalla prima stagione (negli USA sono alla 5)
Su Sky Atlantic dal 5 giugno Picnic at Hanging Rock (miniserie australiana)
Su FOX arriveranno a giugno: Life in Pieces 3 (1/6), The Americans 6 (4/6), Timeless 2 (21/6). Su FOX Life: 800 words (25/6). Su Fox Comedy arriva la comedy Ghosted (3/6), su FOX Crime arrivano: The Intern 3 (14/6)
Dal 30 aprile Jane the Virgin 4 al mattino su Rai 2, Gotham 3 in prima tv in chiaro su Italia 2 la mattina dal 4 maggio, Lethal Weapon 2 dal 4 maggio in prima serata su Italia 1
L'arrivo dei canali Premium su Sky regala un'estate di inediti su Premium con l'arrivo di Krypton, Gone, Life Sentence in prima tv e molte serie che ri-partono dopo una pausa a maggio.
Ten Days in the Valley serie con un'unica stagione con Kyra Sedgwick su TIMVISION dal 10 aprile
The Sinner dal 13 maggio in prima serata e Agent X in seconda serata sul canale 20, inoltre The Last Kingdom dal 17 giugno, Taken dal 12 aprile in prima serata e Blood Drive in seconda serata, Frequency dal 30 aprile,  Proof dal 23 maggio e Hyde & Seek dal 2 giugno in seconda serata; Rush Hour il 7 e 8 aprile in formato maratona giornaliera, Heroes Reborn maratona 28 e 29 aprile; Homeland e Mr Robot in autunno.