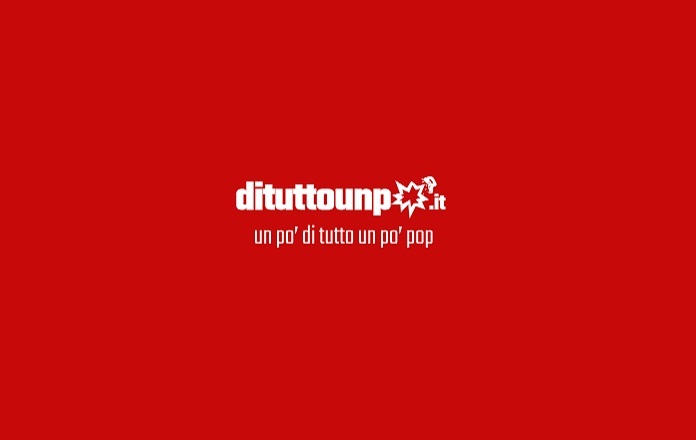 Calendario Serie TV in Italia 2018

Ecco tutte le date di partenza dei telefilm in Italia su Mediaset, Sky, Netflix, Fox, Rai, Amazon, TIMVISION
Il calendario serie tv in Italia 2018 – La guida aggiornata alle serie tv in arrivo nei prossimi mesi in Italia sui canali in chiaro, pay e sui servizi di streaming come Netflix, Amazon e TIMVISION. Da Gennaio 2018 a Dicembre 2018 tutte le date di quando partiranno o di quando sono partiti i telefilm in Italia da Grey's Anatomy a Stranger Things da The Big Bang Theory a Young Sheldon da This is Us a Feud.
Clicca qui per le date di partenza delle serie tv negli USA 2018
Clicca qui per il catalogo Netflix delle serie tv
Clicca qui per il catalogo Amazon Prime Video Italia

Clicca qui per il catalogo delle serie tv su TIMVision
Calendario Serie Tv in Italia 2019, Arrested Development 5b a marzo su Netflix
In prima tv in chiaro arriva Will & Grace 9 dal 10/12 ogni pomeriggio su Italia 1, dal 14 andranno in onda gli episodi ancora inediti in chiaro (Ep. 8 in poi). Dal 19/12 arriva, sempre su Italia 1, la quarta stagione di Black-ish
The Walking Dead 9b dall'11 febbraio su FOx
La comedy Sick Note con Rupert Grint dal 23 novembre su Netflix. Dal 2 dicembre, ogni domenica su Canale 5 arriva la prima stagione del medical drama di NBC, New Amsterdam.
Netflix ha annunciato che la terza e ultima stagione di Una serie di Sfortunati Eventi debutterà il 1 gennaio 2019. La terza stagione di Travelers arriverà il 14 dicembre. La terza stagione di Greenleaf arriverà il 22 novembre sempre su Netflix.
A dicembre sui canali FOX: dal 3/12 le nuove comedy Single Parents e The Cool Kids su Fox dalle 21 (The Gifted in pausa dal 26/11 pausa anche USA), lunedì 17/12 Butterfly (miniserie completa) su FoxLife (Grey's Anatomy e Station 19 in pausa), dal 19/12 NCIS Los Angeles 9 su FoxCrime, dal 25/12 MacGyver 2 su FOX. Tra le altre pause Magnum PI si ferma l' 11/12, 911 e The Resident arrivano fino al 18/12.
La prima stagione di Siren verrà rilasciata da TimVision il 5 novembre. Dal 15 novembre, sempre su TimVision arriva Marvel Runaways con due episodi a settimana.
[vc_tta_accordion style="outline" color="blue" active_section="99″ collapsible_all="true"][vc_tta_section title="Aggiornamenti precedenti" tab_id="1490450788470-0bac57f9-7ead"]
Mayans MC dal 6 dicembre su Fox. La quarta stagione di Fuller House andrà in onda su Netflix dal 14 dicembre.
La seconda stagione di Friends from College debutterà su Netflix l'11 gennaio 2019.
You arriverà su Netflix dal 26 dicembre.
Su Premium Action dal 16 novembre Krypton (il prequel di Superman sul Seg-El il nonno dell'eroe), dal 19 novembre Lucifer 3 su Premium Action, dal 21 novembre Shades of Blue 3 su Premium Crime, dal 23 novembre Animal Kingdom 3 su Premium Crime, dal 1° dicembre Marlon 2 su Joi, Claws 2 dal 4 dicembre su Premium Stories, dal 7 dicembre Wrecked 2 su Premium Joi, dal 29 dicembre The Last Kingdom 3 su Premium Stories.
Bodyguard l'acclamata serie tv inglese con Richard Madden arriva su Netflix il 24 ottobre.
Premium Stories annuncia Manifest dal 1 ottobre a una settimana dal debutto USA. Dal 5 ottobre SKAM Italia 2 su TIMVISION
Da mercoledì 3 ottobre su Sky Atlantic Under Pressure con doppio episodio, SMILF 1 da venerdì 5 ottobre su Sky Atlantic (già su Sky Generation), martedì 9 ottobre su Sky Atlantic White Famous stagione unica (già su Sky Generation), lunedì 15 ottobre su Sky Atlantic  The Deuce 2 doppio episodio
Ottobre Rai 4: Marvel's Agents of SHIELD 5 dal 1 ottobre alle 16 dal lunedì al venerdì con doppio episodio, Scandal 7 dal 4 ottobre alle 11:45 con doppio episodio lunedì – venerdì, Once Upon a Time 7 dal 19 ottobre alle 17:30 doppio episodio lunedì-venerdì, Game of Thrones 7 dal 29 ottobre alle 21:10 doppio episodio (tutte in 1° Tv Free)
Queen America con Facebook Watch dal 21 novembre
La seconda stagione di The Good Fight dal 12 settembre su TIMVISION
Narcos Messico su Netflix dal 16 novembre
Le novità di Ottobre sui canali Fox:
Archer dalla prima stagione su Fox Animation dal 1°; Harrow su FoxCrime dal 5; Empire 5 su FoxLife dal 7, The Walking Dead 9 dall'8 su Fox, The Gifted 2 dal 15 su Fox, Magnum P.I. dal 16 su Fox, 911 2 dal 23 su FoxLife, Criminal Minds 14 dal 26 su FoxCrime, Grey's Anatomy 15 dal 29 su FoxLife, The Resident 2 dal 30  su FoxLife, Midnight, Texas dal 31 (1° Tv Sky) su Fox,.
Big Mouth 2 arriva il 5 ottobre su Netflix
Dal 10 settembre in prima tv assoluta nel pomeriggio di Italia 1 arriva Black-ish a partire dalla prima stagione (negli USA sono alla 5)
Su Sky Atlantic dal 5 giugno Picnic at Hanging Rock (miniserie australiana)
Su FOX arriveranno a giugno: Life in Pieces 3 (1/6), The Americans 6 (4/6), Timeless 2 (21/6). Su FOX Life: 800 words (25/6). Su Fox Comedy arriva la comedy Ghosted (3/6), su FOX Crime arrivano: The Intern 3 (14/6)
[/vc_tta_section][/vc_tta_accordion]
[vc_tta_tabs spacing="2″ active_section="1″][vc_tta_section title="DICEMBRE" tab_id="1531738762208-82bff4c6-b783″]
Sabato 1 
Marlon 2 Premium Joi
Domenica 2
New Amsterdam 1A Canale 5
Lunedì 3
Single Parents 1 FOX
The Cool Kids 1 FOX
Martedì 4
Claws 2, Premium Stories
Escape at Dannemora Sky Atlantic
White Famous Sky Atlantic (già su Box Sets)
Mercoledì 5
The Marvelous Mrs. Maisel 2 Amazon Prime Video (sub-ita).
Giovedì 6
Mayans MC 1 Fox maratona tutti gli episodi
Venerdì 7
The Ranch 3B Netflix
Dogs of Berlin 1 Netflix
Pine Gap miniserie Netflix
Bad Blood 1 Netflix
Lunedi 10
Will & Grace 9 Italia 1 (pomeriggio)
Martedì 11
In the Dark miniserie laF (seconda parte 18/12)
Giovedì 13
I Misteri di Brockenwood 5 Giallo
Venerdì 14
Tiedelands 1 Netflix
Fuller House 4 Netflix
Travelers 3 Netflix
Le Terrificanti Avventure di Sabrina episodio di Natale Netflix
Lunedì 17
Butterfly miniserie Foxlife
Mercoledì 19
NCIS Los Angeles 9 FoxCrime
The First 1 TIMVISION
Black-ish 4 Italia 1, pomeriggio.
Venerdì 21
I misteri di Pemberly (miniserie seconda parte 28/12) laF
Frankie Drake Mysteries 1 FoxCrime
Parfume 1 Netflix
Diablero 1 Netflix
Derry Girls 1 Netflix
25 Martedì
Macgyver 2 Fox
Mercoledì 26
You 1 Netflix
Supernatural 12 (2 ep. alle 19:10 su Rai 4, il 26/12 12×01 alle 19:55)
Venerdì 28
Good Witch 4 su Rai 2 Lun-Ven
Hymn of Death 1 Netflix
Selection Day 1 Netflix
Black Mirror: Bandersnatch Netflix
Domenica 30
Victoria Speciale Natalizio
[/vc_tta_section][vc_tta_section title="MESI PRECEDENTI" tab_id="1531738772447-296feb8b-dcf4″]
Gennaio 2018
Lunedì 1
Angie Tribeca 3 Premium Joi
Lovesick 3 Netflix
Glacè 1 Netflix
Martedì 2
McMafia Amazon Prime Video
Mercoledì 3
I'M Dying Up Here Sky Atlantic HD
Berlin Station 2 TIMVISION
Venerdì 5
The Strain Fox alle 21:55
Dirk Gently's Holistic Detective Agency 2 Netflix
The End of the F***Ing World 1 Netflix
Elementary 5×19 (e seguenti) Rai 2 – seconda serata
Domenica 7
Feud 1 Studio Universal
Bull 2 Rai 2 ore 21:50
Lunedì 8
Star Trek Discovery 1B Netflix
Martedì 9
Younger 3 Fox Life
The Mick 2 Fox Life alle 22:00
Mercoledì 10
Transparent 4 Sky Atlantic
Giovedì 11
The Orville 1 Fox
Hap and Leonard 1 Amazon Prime
Venerdì 12
Philip K Dick's Electric Dream
Disjointed 1B Netflix
Domenica 14
Fresh Off the Boat 4 Fox Comedy 19:25 (ritorno dopo la pausa)
Ghosted 1 Fox Comedy 19:50 (ritorno dopo la pausa)
The Last Man on Earth 4 Fox Comedy 20:10 (ritorno dopo la pausa)
Lunedì 15
Major Crimes 6 Premium Crime
El Vato 1 Netflix
Versailles 2 Netflix
Martedì 16
The Art of More 1 TIMVISION
Rita 4 Netflix
Mercoledì 17
The Carmichael Show 3 Premium Joi
Giovedì 18
Liar Nove
Dynasty 1B Netflix
Venerdì 19
American Crime Story 2 FoxCrime
Grace and Frankie 4 Netflix
Lunedì 22
Britannia 1 Sky Atlantic HD
Martedì 23
Black Lightning 1 Netflix un episodio a settimana (dal 16/01 su The CW)
Mosaic V.O. con sottotitoli Sky Atlantic HD ore 23:15
Mercoledì 24
The Gifted 1B Fox
The Big Bang Theory 11 Infinity
Giovedì 25
Mistresses 4 Fox Life (ore 17:45)
Venerdì 26
The Marvelous MRS Maisel 1 doppiata Amazon
One Day at a Time 2 Netflix
Breathe 1 Amazon Prime
Domenica 28
Sherlock 4 Paramount Channel
Lunedì 29
X-Files 11 Fox
Martedì 30
Mosaic 1 Sky Atlantic
Retribution/One of Us Netflix
Mercoledì 31
Young Sheldon 1 Infinity
Febbraio 2018
Giovedì 1
Zoo 3 Rai 4 ore 15:50
Venerdì 2
Altered Carbon 1 Netflix
Le Bureau 2 Sky Atlantic HD
Absentia 1 Amazon
Domenica 4
Maratona The Sinner dalle 17:30 Premium Stories
NCIS 15 Rai 2
SWAT 1 Rai 2
Lunedì 5
Suits 7 Premium Stories
Arrow 6 Premium Action alle 21:15
Legends of Tomorrow 3 Premium Action alle 21:15
Trapped 1 TIMVISION
Le Regole del delitto Perfetto 3 Rai 2 ore 23:40
Martedì 6
The Flash 4 Premium Action alle 21:15
Chicago PD 5 Premium Crime
The Sinner 1 Premium Stories
Modus 2 laF
Mercoledì 7
Mr Robot 3 Premium Stories
Legends of Tomorrow 3 Premium Action
Chance 2 Infinity
Giovedì 8
Shameless 8 Premium Stories
Gotham 4 Premium Action alle 21:15
Madam Secretary 4 Rai 2 ore 17:40
Venerdì 9
Girlfriends' Guide to Divorce 4 Premium Stories alle 21:15
Chicago Fire 6 Premium Action alle 22:00
Will & Grace 9B Premium Joi
Sabato 10
Supernatural 11
Domenica 11
The Bold Type 1 Premium Stories
Law & Order: SVU 19 Premium Crime
Supergirl 3 Premium Stories
Martedì 13
The Big Bang Theory 11 Premium Joi alle 21:15
Young Sheldon 1 Premium Joi alle 21:40
9-1-1 1 FoxLife
Mercoledì 14
Clique 1 Infinity
Giovedì 15
Odd Mom Out 3, Premium Joi
Queen of the South/ Regina del Sud 1 NOVE
Domenica 18
Salvation 1 Rai 4 ore 19:30
Martedì 20
This Is Us 2B, FoxLife
The Frankenstein Chronicles 1 Netflix
Mercoledì 21
Blindspot 3 Premium Crime
The Good Place 2 Infinity
Giovedì 22
Get Shorty 1 TIMVISION
Venerdì 23
Seven Seconds 1 Netflix
Marseille 2 Netflix
Lunedì 26
The Walking Dead 8B Fox
Tomorrow is Ours 1 FoxLife ore 18
Martedì 27
Here and Now 1 Sky Atlantic HD
Mercoledì 28
Fargo 3 1°Tv Free Rai 4
Marzo 2018
Lunedì 5
Grey's Anatomy 14B FoxLife
The Resident FoxLife
Hawaii Five-0 Rai2
Mercoledì 7
Mozart in the Jungle 4 Sky Atlantic
Giovedì 8
Jessica Jones 2 Netflix
Venerdì 9
Love 3 Netflix
Designated Survivor 2B Netflix
Jessica Jones 2 Netflix
Sneaky Pete 2 Amazon
Le Bureau – Sotto Copertura 3 Sky Atlantic
The Looming Tower Amazon Prime Video
Collateral Netflix
Lunedì 12
Vikings 5 1°Tv Free Rai4
The Royals 4 TIMVISION
Martedì 13
Le Regole del Delitto Perfetto 4B Fox
Giovedì 15
Shetland Giallo
Tabula Rasa 1 Netflix
Venerdì 16
Modern Family 9 Fox
The Blacklist 5B FoxCrime
On My Block 1 Netflix
Edha 1 Netflix
Sabato 17
Bob's Burger 8 FoxAnimation
Lunedì 19
Stitchers 3 Rai 4 ore 16
Strike Back 6 Sky Atlantic
Gunpowder miniserie Focus (20 seconda parte)
Martedì 20
Good Behavior 2 TIMVISION
Mercoledì 21 
Shadowhunters 3 Netflix (un episodio a settimana)
Giovedì 22
Mom Joi
Profiling 8 FoxCrime
Venerdì 23 
Chicago Med 3 Stories
Alexa & Kate 1 Netflix
O Mecanismo 1 Netflix
Santa Clarita Diet 2 Netflix
Requiem 1 Netflix
Lunedì 26
Reign 4 Rai 4 ore 14:30
The Terror 1 Amazon (un episodio a settimana)
Mercoledì 28
Trust 1 Sky Atlantic
Venerdì 30
Una serie di sfortunati eventi 2 Netflix
La To Vegas 1 Fox
Criminal Minds 13B FoxCrime
The Dangerous Book For Boys 1 Amazon prime Video
Sabato 31
Superstore 2 16:30
Aprile 2018
Martedì 3
The Girlfirend Experience 1 Canale 20
Mercoledì 4
Legion 2 Fox
Venerdì 6
Great News 2 Premium Joi
La Casa di Carta 2 Netflix
Troy Fall of a City 1 Netflix
Sabato 7-Domenica 8
Maratona Rush Hour 1 20 (day time  1°Tv Free)
Domenica 08
Instinct 1 Rai2
Empire 4B FoxLife
09 Lunedì
Lethal Weapon 2 Italia 1
Deep State 1 Fox
Cherif 5 Giallo
Martedì 10
Ten Days in The Valley TIMVISION
Giovedì 12
Taken 1 20 1°Tv Free
Blood Drive 1 20 (seconda serata) 1°Tv Free
Venerdì 13
Billions 3 Sky Atlantic
Bosch 4 Amazon
Lost in Space 1 Netflix
Mercoledì 18
The Middle 9 Joi
Giovedì 19
The Alienist Netflix
Domenica 22
New Girl 7 FoxComedy
Lunedì 23
Westworld 2 V.O. ore 3 e prima serata
Homeland 7 Fox
Station 19 FoxLife
Martedì 24
The Resident FoxLife (nuovo giorno)
Scandal 7 FoxLife
Giovedì 26
The Handmaid's Tale 2 TIMVISION
The Good Place 2 Joi
Leo Mattei 3 FoxCrime
Happy! 1 Netflix
Venerdì 27
3% 2 Netflix
Sabato 28-Domenica 29 
Maratona Heroes Reborn 20 (day time  1°Tv Free)
Lunedì 30
Westworld 2 doppiata Sky Atlantic
Ballers 3 Sky Atlantic
Fear the Walking Dead 4 MTV
Frequency 1 20 seconda serata  1°Tv Free
Jane the Virgin 4 Rai 2 8:35
Maggio
Martedì 01
Z Nation 4 Netflix
Venerdì 4
The Rain 1 Netflix
Dear White People 2 Netflix
Lethal Weapon 2 Italia 1
Gotham 3 Italia 1 ore 8.55
Diablo Guardian 1 Prime Video
Martedì 8
Il Miracolo 1 Sky Atlantic
Quantico 3 Fox
Giovedì 10
Genius: Picasso NatGeo
Safe Netflix
Venerdì 11
Piccole Donne Sky Uno
Law & Order True Crime Premium Crime
Domenica 13
The Sinner 1 20  1°Tv Free
Agent x 1 20 seconda serata  1°Tv Free
Martedì 15
I'M Sorry Timvision
Paquita Salas Netflix
Giovedì 17
Atlanta (Robbin Season) 2 Fox
Lebowtiz vs Lebowitz FoxCrime
Venerdì 18
You Are Wanted 2 Prime Video
Tredici 13 Reasons why 2 Netflix
Mercoledì 23
Proof 1 20 seconda serata  1°Tv Free
Giovedì 24 
Fauda 2 Netflix
Venerdì 25 
Speechless 2 Fox
I Durrell 2 LaF
Trollhunters 3 Netflix
Lunedì 28
Into the Badlands 3 MTV
Mercoledì 30
Unbreakable Kimmy Schmidt 4A Netflix
GIUGNO
Venerdì 1
The Goldbergs 4 Joi
Chicago Med 3 Stories
Chicago Fire 6 Action
Life in Pieces 3 – FOX
Sabato 2
Mom 4 Joi
Domenica 3
Supergirl 3 Action
The Last Ship 3 20
Ghosted FOX Comedy
Lunedì 4
Arrow 6 Action
The Americans 6 FOX
Martedì 5
Dietland Amazon Prime
Chicago PD 5 Crime
The Flash 4 Action
Picnic at Hanging Rock Sky Atlantic
Mercoledì 6
Legends of Tomorrow 3 Action
Giovedì 7
Gotham 4 Action
Vice Principals (1-2)
Girls (1-2) NowTV – Sky OnDemand
Room 104 NowTV – Sky OnDemand 1°Tv
SMILF NowTV – Sky OnDemand 1°Tv
The Generi NowTV – Sky OnDemand 1°Tv
Silicon Valley 5 NowTV Sky OnDemand 1°Tv
White Famous 1 NowTV Sky OnDemand 1°Tv
Venerdì 8
Marvel's Cloak & Dagger Amazon Prime
Sense8 episodio finale
Marcella 2 Netflix
Sabato 9
No Tomorrow 1 Rai 4 h10
Lunedì 11
Young & Hungry 4 Rai 3 12:50
Martedì 12
The Brave 1 Stories
Mercoledì 13
Riverdale 1 La5 1°Tv Free
The Originals 4 La 5 1° Tv Free seconda serata
Giovedì 14
The Intern 3 FOX Crime
Crazy ex girlfriend 1 Rai2 1°Tv Free (seconda serata)
MacGyver 2 Rai 2 (prima serata)
Venerdì 15
Goliath 2 Amazon
The Ranch 3A Netflix
The Magicians 3 TIMVISION
Domenica 17
The Last Kingdom 1 20 1°Tv Free
Giovedì 21
Timeless 2 FOX
Venerdì 22
Luke Cage 2 Netflix
Lunedì 25
800 words FoxLife
Preacher 3 Amazon
High Maintenance 2 Sky Atlantic
Martedì 26
Heroes Reborn, miniserie, Canale 20 (13 episodi in maratona 26-27 giugno dalle 12 e dalle 8) 1°Tv Free
Shameless 8 Italia 2 1°Tv Free
Secret City 1 Netflix
Giovedì 28
Hyde & Seek 1 Canale 20 (8 episodi consecutivi) 1°Tv Free
Venerdì 29
GLOW 2 Netflix
SMILF Sky Generation
Kiss Me First 1 Netflix
Sabato 30
Little Murders Agatha Chrstie 1 La7 1°Tv Free
LUGLIO
01 Domenica
Killjoys 2 Netflix
02 Lunedì
Riverdale 2 Stories (dal 3/07 su Infinity)
The Royals 3 Rai 4 h12
03 Martedì
Reign 4 Rai4 h 17:30
05 Giovedì
Taken 2 Crime (dal 6/07 su Infinity)
06 Venerdì
Chiamatemi Anna 2 – Netflix
Free Rein 2 – Netflix
Samantha! – Netflix
Sacred Games – Netflix

09 Lunedì
Patrick Melrose Sky Atlantic
11 Mercoledì
The Middle 9 Joi (dal 12/07 su Infinity)
15 Domenica
The Detour 3 Joi (dal 16/07 su Infinity)
The CHi Fox
Bordertown Netflix
17 Martedì
The Good Doctor Rai 1 (doppio episodio)
18 Mercoledì
iZombie 4 Action (dal 19/07 Infinity)
SEAL Team 1 Rai 2 (seconda serata)
19 Giovedì
Mr Sunshine Netfix
20 Venerdì 
Final Space Netflix
24 Martedì 
AP Bio 1 Joi
26 Giovedì
Living Biblically 1 Joi
27 Venerdì
Orange is the New Black 6 Netflix
28 Sabato
APB Rai4
2 Giovedì
Trust Me Timvision
Venerdì 3
I'm Dying Up Here 2 completa Sky Generation
Martedì 7
Better Call Saul 4 Netflix
Lodge 49 1 Prime Video
Hard Sun 1 TIMVISION
Venerdì 10 
All About the Washingtons 1 Netflix
Insatiable 1 Netflix
La Casa de Las Flores  1 Netflix
Domenica 12 
Law & Order SVU 19 Crime
Lunedì 13
Power 5 Sky Atlantic
Venerdì 17
The Art of Crime 1 FoxCrime
Disicanto 1 Netflix
Ultraviolet 1 Netflix
Domenica 19
Instinct 1B Rai 2
Lunedì 20
Fear the Walking Dead 4B MTV
Mercoledì 22
Famous in Love 2 Stories
Deadwind 1 Netflix
Venerdì 24
The Innocents 1 Netflix
Ghoul 1 Netflix
Domenica 26
Snowfall 2 Fox
Lunedì 27
Bull 1 FoxCrime
Mercoledì 29
Gone 1 Crime (30/08 Infinity modalità catch-up)
The Affair 4 Sky Atlantic HD
Venerdì 31
Tom Clancy's Jack Ryan 1 Amazon prime
Ozark 2 Netfix
Paradise PD 1 Netflix
Settembre
01 Sabato
Good Witch 4 Netflix
La Catedral del Mar 1 Netflix
Sister 1 Netflix
2 Domenica
I Love You 2 FoxLife
Lunedì 3
Deception 1 Premium Crime
I Griffin 16 Italia 1 (pomeriggio)
Mercoledì 5
The Purge Amazon Prime Video – lingua originale
Giovedì 6
Last Man Standing 5 Italia 1 1° Tv Free (pomeriggio)
Venerdì 7
Rise 1 Premium Stories
Iron Fist 2 Netflix
Atypical 2 Netflix
Le ragazze del centralino 3 Netflix
Lunedì 10
Tandem 1 Giallo
Black-ish 1 Italia 1 (pomeriggio)
Martedì 11 
Silicon Valley 5 Sky Atlantic seconda serata (già on demand)
Giovedì 13
Private Eyes 1 Rai 4 1° Tv Free
Venerdì 14
BoJack Horseman 5 Netflix
Forever 1 Prime Video
American Vandal 2 Netflix
Ingovernable 2 Netflix
Sabato 15
Powerless Italia 1 1° Tv Free (pomeriggio)
Domenica 16
Imposters 2 Premium Stories
Lunedì 17
Sharp Objects mini Sky Atlantic
Romolo + Guly Fox
Martedì 18 
Beck is Back! FoxLife
Giovedì 20
Candice Renoir 6 FoxCrime
Venerdì 21
Insecure 2 Sky Generation
Candice Renoir 6 FoxCrime
Poldark 3 laF
The Good Cop 1 Netflix
Maniac 1 Netflix
Criminal Minds 13 Rai 2 1° Tv Free
Domenica 23
Victoria 2 Canale 5
Barry 1 Chili (pay per view solo con sottotitoli)
Lunedì 24
Family Business 1 FoxLife
The Exorcist 2 Rai4
Martedì 25
The 100 5 Premium Action
White Famous 1 Sky Atlantic (già su Sky Generation on demand)
Mercoledì 26
Norsemen 2 Netflix
Giovedì 27
Hinterland 3 Giallo
Ghosted Fox (episodi finali)
Venerdì 28
Save Me 1 Sky Atlantic
Somewhere Between 1 Netflix
Domenica 30
Crazy Ex Girlfriend 3 Netflix
Jane the Virgin 4 Netflix
OTTOBRE
1 Lunedì
Archer 1 e seguenti 1° Tv Sky 22:40 Fox Animation
Agents of SHIELD 5 lun-ven Rai 4 h 16 (2 ep.) 1° Tv Free
Manifest 1 Premium Stories (domani su Infinity)
3 Mercoledì
Superstore 3 Premium Joi
Under Pressure 1 Sky Atlantic
Ash vs Evil Dead 2 Netflix
4 Giovedì
Scandal 7 Rai 4 h 11:45 1° Tv Free (lun-ven 2 ep)
5 Venerdì
The Man in the High Castle 3 Prime Video
Big Mouth 2 Netflix
Harrow 1 FoxCrime
SMILF 1 Sky Atlantic (già su Sky Generation)
SKAM Italia 2 TIMVISION
7 Domenica
NCIS 15B Rai 2
Instinct 1B Rai 2
Empire 5 FoxLife
Isabel RaiPremium
8 Lunedì
The Walking Dead 9 Fox
Childhood's End miniserie Rai 4 seconda serata da lunedì a domenica
9 Martedì
White Famous Sky Atlantic (già su Sky Generation)
Giovedì 11
Ray Donovan 5 Rai 4 seconda serata
Venerdì 12
SKAM Italia 2 TIMVision
Sabato 13
Dynasty 2 Netflix ep. settimanali
Domenica 14
Fear the Walking Dead 4B MTV
Lunedì 15
The Gifted 2 Fox
The Deuce 2 Sky Atlantic
Killing Eve 1 TIMVISION
Martedì 16
Magnum PI 1 Fox
Trial & Error 2 Joi (domani su Infinity)
Lore 2 Amazon
Black Lightning 2 Netflix ep. settianali
17 Mercoledì
The Originals 5 Premium Action (domani su Infinity)
19 Venerdì
Lore 2 Prime Video
Distrito Sevaje 1 Netflix
Wunderlust 1 Netflix
Once Upon a Time 7 Rai 4 h 17:30 (lun-ven) 1° Tv Free (2 ep.)
Daredevil 3 Netflix
22 Lunedì
Tatort – scena del crimine Giallo
23 Martedì
911 2 FoxLife doppio episodio
I Medici 2 Rai 1
24 Mercoledì
Bodyguard 1 Netflix
Bosch 2 TopCrime 1° Tv Free
Snatch 2 TIMVISION
25 Giovedì 
Law & Order True Crime Premium Crime (domani su Infinity)
No Offence 3 FoxCrime
26 Venerdì
Chilling Adventure of Sabrina 1 Netflix
Criminal Minds 14 FoxCrime
Vanity Fair miniserie laF
29 Lunedì
Grey's Anatomy 15 FoxLife (doppio episodio)
Game of Thrones 7 Rai 4 (2 ep) 1° Tv Free
Martedì 30
The Resident 2 FoxLife ore 22
Succession Sky Atlantic
31 Mercoledì
Life Sentence 1 Premium Stories
Midnight, Texas 1 Fox 1° Tv Fox
NOVEMBRE
2 Venerdì
Homecoming Prime Video (solo ENG)
House of Cards 6 Sky Atlantic
Lunedì 5
Station 19 2 FoxLife ore 22
Siren TimVision (stagione completa)
Mercoledì 7
Kidding 1 Sky Atlantic
I'm Dying Up Here 2 Sky Atlantic (già interamente su BoxSets)
American Horror Story: Apocalypse Fox (ore 22)
The Big Bang Theory 11 Italia 1 ore 14:45
Young Sheldon 1 Italia 1 ore 15:15
9 Venerdì
Outlander 4 FoxLife
Patriot 2 Prime Video
Beat Prime Video
Cassandre Paramount Channel
Baby Daddy 6 Italia 1 ore 16:45
Sabato 10
Bull 2B Rai 2
Domenica 11
SWAT 1B Rai 2
Lunedì 12
Bull 2 FoxCrime 1° Tv Sky
15 giovedì
Little Murders by Agatha Christie 3 FoxCrime
Marvel Runaways TimVision, due ep. a settimana
16 Venerdì
The Kominsky Method 1 Netflix
Narcos Messico 4 Netflix
Krypton Premium Action
18 Domenica
Fresh off the Boat 5
Last Man Standing 7
SWAT 1B Rai 2
Lunedì 19
Lucifer 3 Premium Action
Deutschland 86 Sky Atlantic
Martedì 20
Cardinal 1 laF
21 Mercoledì
Queen America – Facebook Watch
Shades of Blue 3 Premium Crime
22 Giovedì
Marte 2 National Geographic
Greenleaf 3 Netflix
Venerdì 23
Animal Kingdom 3 Premium Crime
A Very English Scandal mini FoxCrime
Frontier 3 Netflix
The Purge doppiata Prime Video
Sick Note 1 Netflix
In Fuga 1 Netflix
Sabato 24
American Crime Story: The Assassination of Gianni Versace Rai4
27 Martedì
L'amica Geniale Rai1 e TIMVISION
29 Giovedì
Vikings 5B TIMVISION
30 Venerdì
F is For Family 3 Netflix
1983 Netflix
Baby 1 Netflix
Vikings 5A Netflix
Le Bureau 4 Sky Atlantic
[/vc_tta_section][/vc_tta_tabs]