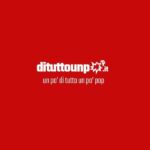 Calendario Serie Tv USA/UK 2020
Le date di partenza delle Serie Tv negli USA e non solo
Calendario Serie Tv 2020. – Tv USA e UK e non solo. Una guida fondamentale per chi vuole sempre sapere quando parte la sua serie tv preferita nel suo paese d'origine.
Ecco quindi le date del 2020 delle serie tv dagli USA, comprese le partenze su Netflix o Amazon che rappresentano rilasci contemporanei all'Italia. Da ABC, CBS, FOX, NBC e The CW a HBO, Showtime, USA Network, Spike, Epix, BBC e tanti altri canali, tra ritorni, novità e nuove stagioni. Una guida utile per non perdersi nessuna partenza e nessuna novità e restare sempre aggiornate su tutte le date internazionali delle serie tv.
La terza stagione di Killing Eve dal 26 aprile su BBC America e AMC. The Last OG 3 arriva su TBS il 7 aprile.
The Good Fight dal 9 aprile su CBS All Access la quarta stagione. HBO ha annunciato che la miniserie The Third Day con Jude Law e in co-produzione con Sky debutterà l'11 maggio.
Man with a Plan e la nuova comedy Broke debuttano su CBS il 2 aprile al posto di The Unicorn e Carol's Second Act rispettivamente.
AMC ha annunciato che The Walking Dead: World Beyond debutterà il 12 aprile (il 13 aprile probabilmente in Italia su Amazon Prime Video). BBC America ha annunciato che la terza stagione di Killing Eve debutterà a aprile (il giorno è ancora da decidere).
Debutterà il 31 maggio su TNT Snowpiercer (già rinnovata per una seconda stagione). Su HBO il 15 marzo la miniserie The Plot Against America, Insecure 4 parte il 12 aprile, a maggio la miniserie The Undoing con Nicole Kidman e Hugh Grant, ad aprile I Know this Much is True miniserie con Mark Ruffalo.
Pop ha annunciato che la quarta stagione della serie One Day at a Time debutterà il 24 marzo. In casa Showtime Black Monday 2 dal 15 marzo, Penny Dreadful: City of Angles dal 26 aprile Billions 5 dal 3 maggio, The Chi dal 5 luglio. Pop TV ha annunciato che la seconda stagione della comedy Flack debutterà il 13 marzo, e la quarta stagione di One Day at a Time (Giorno per giorno) debutterà il 24 marzo.
Westworld, HBO ha annunciato che la terza stagione composta da 8 episodi debutterà il 15 marzo (probabilmente in contemporanea in Italia su Sky Atlantic).
NBC ha fissato per il 10 marzo il debutto di Council of Dads che così per 3 episodi andrà in onda dopo This is Us prima di prenderne il posto il 31 marzo, seguito dall'appena rinnovato New Amsterdam. 
Aggiornamenti Precedenti
La nuova comedy Breeders debutta su FX il 2 marzo con i primi due peisodi, il 4 marzo su FXX la nuova comedy Dave, la quarta stagione di Better Things dal 5 marzo su FX, dal 5 anche Cake su FXX; What We Do in the Shadows 2 dal 15 aprile su FX, Fargo 4 dal 19 aprile su FX; Archer 11 dal 6 maggio su FXX. Devs, la serie di Alex Garland, con Nick Offerman nei panni di un misterioso capo di una compagnia tecnologica, arriva il prossimo 5 marzo con i primi due episodi su FX on Hulu (come vengono marchiati i prodotti FX in streaming su Hulu), con rilascio poi settimanale. La miniserie Mrs. America con Cate Blanchette arriverà sempre su Fx on Hulu dal 15 aprile con i primi 3 episodi poi uno a settimana.
La serie Little Fires Everywhere con Reese Whiterspoon e Kerry Washington debutterà su Hulu il 18 marzo (guarda qui il teaser).
Briarpatch e la terza stagione di The Sinner con Matt Bomer debutteranno su USA Network il 6 febbario 2020, (guarda qui i due trailer).
Curb Your Enthusiasm 10 dal 19 gennaio su HBO.
L'1 gennaio su BBC One debutteranno la dodicesima stagione di Doctor Who, e la nuova serie Dracula, che andrà in onda in tre serate consecutive l'1 il 2 e il 3 gennaio (Netflix rilascerà la serie in Italia, ma non è stata annunciata una data).
Annunciate le date del 2020 di Freeform: 15/01 Good Trouble 2B, 16/01 grown-ish 3 e 23/01 The Bold Type 4
FOX ha annunciato che 9-1-1: Lone Star andrà in onda il 19 gennaio, per poi spostarsi al lunedì dal giorno dopo (guarda qui il promo). Il canale ha anche annunciato che la comedy "per le feste" The Moodys andrà in onda il 4 dicembre con i primi due episodi e poi continuerà il 9 dicembre e il 10 dicembre con due episodi a sera, per un totale di sei episodi.
HBO ha annunciato che la serie The Outpost, tratta dall'omonimo libro di Stephen King, debutterà il 12 gennaio con i primi due episodi.