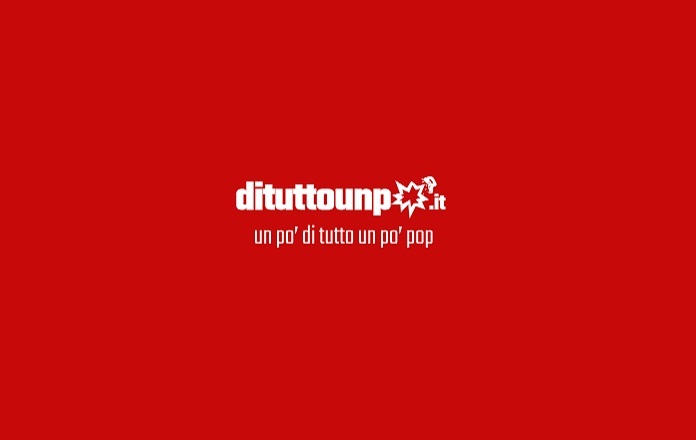 Calendario Serie Tv USA/UK 2020
Le date di partenza delle Serie Tv negli USA e non solo
Calendario Serie Tv 2020. – Tv USA e UK e non solo. Una guida fondamentale per chi vuole sempre sapere quando parte la sua serie tv preferita nel suo paese d'origine.
Ecco quindi le date del 2020 delle serie tv dagli USA, comprese le partenze su Netflix o Amazon che rappresentano rilasci contemporanei all'Italia. Da ABC, CBS, FOX, NBC e The CW a HBO, Showtime, USA Network, Spike, Epix, BBC e tanti altri canali, tra ritorni, novità e nuove stagioni. Una guida utile per non perdersi nessuna partenza e nessuna novità e restare sempre aggiornate su tutte le date internazionali delle serie tv.
La terza stagione di Good Trouble è stata annunciata per il 17 febbraio su Freeform. La seconda parte della terza stagione di grown-ish su Freeform dal 21 gennaio.
HBO ha annunciato per il 24 gennaio il secondo episodio extra di Euphoria. Clarice la serie tv CBS seguito de Il silenzio degli innocenti, dall'11 febbraio (qui i dettagli). Snowfall 4 dal 24 febbraio su FX CBS fissa il debutto di The Equalizer dopo il SuperBowl del 7 febbraio per poi restare alla domenica dal 14 febbraio, FBI torna il 24 gennaio dopo l' AFC Championship Game, per poi tornare nel suo slot regolare del 26 gennao.
Amazon USA prende i diritti in prima visione degli ultimi episodi di Vikings e li rilascia il 30 dicembre (anche in UK, Germania, Austria, Irlanda). Il 1 gennaio su BBC arriva The Serpent (nel resto del mondo su BBC successivamente)
Le date del 2021 di NBC qui. Le date del 2021 di ABC (tutto qui); Apple Tv+ ha fissato per il 22 gennaio il debutto dei primi 3 episodi di Losing Alice con i restanti con rilascio settimanale mentre il 19 febbraio debutta la seconda stagione di For All Mankind. Dopo solo 2 puntate Chicago Fire, PD e Med si fermano e ripartono mercoledì 6 gennaio, il giorno prima ripartirà This is Us che si è fermato al quarto episodio su NBC. Coyote lascia Paramount Network e debutterà il 7 gennaio su CBS All Access. Fox annuncia le date per Gennaio 2021 (qui i dettagli)
Il 6 dicembre su HBO un episodio extra di Euphoria per colmare il buco tra le stagioni vista che la seconda è stata ritardata causa Covid. Un secondo speciale arriverà prossimamente.
Showtime ha annunciato per il 6 dicembre il debutto dell'undicesima e ultima stagione di Shameless.
CBS fissa le date di partenza di novembre di Young Sheldon Mom e altro (qui l'elenco)
His Dark Materials – Queste oscure materie 2 dal 16 novembre su HBO e HBO Max (in Italia dal 21 dicembre?), intanto si inizia a lavorare sulla terza stagione.
Saved by the Bell il reboot di quello che in Italia era conosciuta come Bayside School, arriva su Peacock dal 25 novembre.
Dicembre
2021
Mesi Precedenti
Dicembre 2020
2 mercoledì
SEAL Team 4 CBS
4 Venerdì
Selena 1 Netflix
Blue Bloods 11 CBS
MacGyver 5 CBS
Magnum PI 3 CBS
Big Mouth 4 Netflix
6 Domenica
Shameless 11 Showtime
Euphoria ep. Extra
Your Honor 1 Showtime
8 Martedì
Mr Iglesias 3 Netflix
14 Lunedì
Tiny Pretty Things Netflix
16 Mercoledì
The Expanse 5 (ep. settimanali) Amazon Prime Video
17 Giovedì
The Stand – L'ombra dello Scorpione miniserie CBS All Access
25 Venerdì
Bridgerton 1 Netlfix
30 Mercoledì
Viking (episodi finali) Amazon
31 Giovedì
Le terrificanti avventure di Sabrina 4a parte Netflix
Gennaio 2021
1 Gennaio 
The Serpent 1 BBC
Cobra Kai 3 Netflix
3 Domenica
The Watch 1 BBC America
THe Great North 1 Fox (ep. speciale post NFL poi
Call Me Kat 1 Fox (poi al mercoledì)
Last Man Standing 9 Fox (poi al mercoledì)
The Rookie 3 ABC
5 Martedì
Zoey's Extraordinary Playlist 2 NBC
This is Us 5×05 (ritorno dopo la pausa)
Nurses 1 NBC
6 Mercoledì
Chicago Fire 9×03 (ritorno dopo la pausa)
Chicago PD 8×03  (ritorno dopo la pausa)
Chicago Med 6×03 (ritorno dopo la pausa)
7 Giovedì
Mr Mayor 1 NBC
Coyote 1 CBS All Access
Law & Order SVu 21 NBC (ritorno dalla pausa)
8 Venerdì
A Discovery of Witches 2 Sundance Now (BBC il giorno dopo)
Dickinson 2 Apple Tv+ (primi 3 ep.)
Lupin 1A Netflix
10 Domenica
American Gods 3 Starz
11 Lunedì
The Good Doctor 4 ABC (ritorno dalla pausa iniziata il 30/11)
12 Martedì
Two Sentence horror stories 2 The CW
The Resident 4 Fox
Prodigal Son 2 Fox
Mercoledì 13
The Goldbergs 8 ABC (ritorno dalla pausa iniziata il 2/12)
American Housewife 5 ABC (ritorno dalla pausa iniziata il 2/12)
The Conners 3 ABC (ritorno dalla pausa iniziata il 2/12)
Call Your Mother 1 ABC
Everyone is Doing Great 1 Hulu
14 Giovedì
Superstore 6 NBC (ritorno dalla pausa)
Search Party 4 HBO Max
15 Venerdì
Servant 2 Apple Tv+
WandaVision 1 Disney+
Disincanto 3 Netflix
17 Domenica
Batwoman 2 The CW
18 Lunedì
All American 3 The CW
911 4 Fox
911 Lone Star 2 Fox
20 Mercoledì
Riverdale 5 The CW
Nancy Drew 2 The CW
For Life 2 ABC (ritorno dalla pausa iniziata il 16/12)
21 Giovedì
Legacies 3 The CW
Walker 1 The CW
grown-ish 3B Freeform
22 Venerdì
Losing Alice 1 Apple Tv +
The Blacklist 8 NBC (ritorno dalla pausa)
24 Domenica
Charmed 3 The CW
FBI 3 (ritono dalla pausa post AFC Championship) CBS
Euphoria secondo episodio extra HBO
25 Lunedì
Snowpiercer 2 TNT
Martedì 26 
black-ish 7 ABC (ritorno dalla pausa iniziata il 2/12)
mixed-ish 2  ABC
Big Sky 1 ABC (ritorno dalla pausa iniziata il 15/12)
FBI nuovo episodio CBS
Febbraio 2021
7 Domenica
The Equalizer 1 CBS
8 Lunedì
Black Lightning 4 The CW
11 Giovedì 
Clarice 1 CBS
17 Mercoledì
Good Trouble 3 Freeform
Venerdì 19
For All Mankind 2 Apple Tv+
23 Martedì
Superman & Lois 1 The CW
The Flash 7 The CW
24 Mercoledì
Snowfall 4 FX
28 Domenica
The Walking Dead 10C AMC
Marzo
4 giovedì
Grey's Anatomy 17 ABC (ritorno dalla pausa iniziata il 17/12)
Station 19 4 ABC (ritorno dalla pausa iniziata il 17/12)
A Million Little Things 3  ABC (ritorno dalla pausa iniziata il 17/12)
Le Serie Tv USA/UK a Gennaio 2020
Mercoledì 1
Amost Family 1, FOX (ritorno dalla pausa)
Doctor Who 12 BBC One
Dracula BBC One (anche il 2 e il 3 gennaio)
Spinning Out 1 Netflix
Bancroft 2 ITV (anche il 2 e il 3 gennaio)
Messiah Netflix
Spinning Out Netflix
Giovedì 2
Last Man Standing 8 FOX
Deputy FOX
Venerdì 3
Blue Bloods 10 CBS (ritorno dalla pausa)
Hawaii Five-0 10 CBS (ritorno dalla pausa – crossover con Magnum P.I.)
Magnum P.I. 2 CBS (ritorno dalla pausa – crossover con Hawaii Five-0)
Chiamatemi Anna Netflix
Domenica 5 
God Friended Me 2 CBS (ritorno dalla pausa)
NCIS: Los Angeles 11 CBS (ritorno dalla pausa)
Power 6B Starz
Lunedì 6
Manifest 2 NBC
All Rise 1B CBS (ritorno dalla pausa)
Bob Hearts Abishola 1 CBS (ritorno dalla pausa)
Bull 4 CBS (ritorno dalla pausa)
The Neighborhood 2 CBS (ritorno dalla pausa)
Martedì 7
The Resident 3b (ritorno dalla pausa) Fox
FBI Most Wanted 1 CBS
NCIS 17 (ritorno dalla pausa) CBS
FBI 2 (ritorno dalla pausa) CBS
Zoey's Extraordinary Playlist 1 NBC (special preview)
Mixed-ish ABC (ritorno dalla pausa)
Black-ish ABC (ritorno dalla pausa)
Emergence ABC (ritorno dalla pausa)
FBI 2 CBS (ritorno dalla pausa)
NCIS 17 CBS (ritorno dalla pausa)
Schitt's Creek 5 Pop Tv
Mercoledì 8 
Party of Five Freeform
Criminal Minds 15 CBS
Chicago Med 5 NBC (ritorno dalla pausa)
Modern Family 11 ABC (ritorno dalla pausa)
Single Parents 2 ABC (ritorno dalla pausa)
Stumptown ABC (ritorno dalla pausa)
Chicago Fire 8 NBC (ritorno dalla pausa)
Chicago PD 7 NBC (ritorno dalla pausa)
Giovedì 9
Carol's Second Act 1 CBS (ritorno dalla pausa)
Evil 1 CBS (ritorno dalla pausa)
The Good Place 4 (ritorno dalla pausa)
Superstore 5 (ritorno dalla pausa)
Law & Order: SVU 21 (ritorno dalla pausa)
Mom 7 CBS (ritorno dalla pausa)
The Unicorn CBS (ritorno dalla pausa)
Perfect Harmony NBC (ritorno dalla pausa)
Will & Grace 11 NBC (ritorno dalla pausa)
Young Sheldon 3 CBS (ritorno dalla pausa)
Venerdì 10
AJ and the Queen 1 Netflix
Medical Police Netflix
Domenica 12
The Outsider, HBO (2 episodi)
Lunedì 13
The Good Doctor 3 ABC (ritorno dalla pausa)
The New Pope HBO
Martedì 14
New Amsterdam 2 NBC (ritorno dalla pausa)
This Is Us 4 NBC (ritorno dalla pausa)
Legends of Tomorrow 5 The CW
The Great North 1 Fox (slot regolare)
Mercoledì 15 
Good Trouble 2B Freeform
The Goldbergs 7 ABC (ritorno dalla pausa)
Schooled 2 ABC (ritorno dalla pausa)
Nancy Drew The CW (ritorno dalla pausa)
Riverdale 4 The CW (ritorno dalla pausa)
SWAT 3 CBS (ritorno dalla pausa)
Grace and Frankie 6 Netflix
The Magicians 5 Syfy
68 Whiskey Paramount Network
Giovedì 16
Everything's Gonna Be Okay Freeform
Grown-ish 3 Freeform
Legacies 2 The CW (ritorno dalla pausa)
Supernatural 15B The CW
Venerdì 17
American Housewife 4 (ritorno dalla pausa)
Fresh Off The Boat 6 (ritorno dalla pausa)
Charmed 2 The CW (ritorno dalla pausa)
Dynasty 3 The CW (ritorno dalla pausa)
Little America Apple TV+
Sex Education 2 Netflix
Diary of a Female President Disney+
Domenica 19
9-1-1: Lone Star FOX
Avenue 5 HBO
Batwoman 1b The CW (ritorno dalla pausa)
Supergirl 5 The CW (ritorno dalla pausa)
Curb Your Enthusiasm 10 HBO
Lunedì 20
All American 2B The CW (ritorno dalla pausa)
Black Lightning 3B (ritorno dalla pausa)
Prodigal Son FOX (ritorno dalla pausa)
Martedì 21
Legends of Tomorrow 5 The CW
Project Blue Book 2 History
The Conners 2 (ritorno dalla pausa)
Blass This Mess 2 (ritorno dalla pausa)
Arrow 8b The CW (ritorno dalla pausa)
Mercoledì 22
Riverdale 4b The CW
Giovedì 23
Outmatched FOX
Star Trek: Picard 1 CBS All Access
The Bold Type 4 Freeform
Grey's Anatomy 16 ABC (ritorno dalla pausa)
Station 19 3 ABC
A Million Little Things 2 ABC (ritorno dalla pausa)
Supernatural 15 The CW (ritorno dalla pausa)
October Faction 1 Netflix
The Ghost Bride 1 Netflix
Venerdì 24
The Chilling Adventures of Sabrina 2 Netflix
Shrill 2 Hulu
Babylon Berlin 3 Sky De
The Ranch 4b Netflix
Martedì 28
Miracle Workers: Dark Ages TBS
Venrdì 31
Bojack Horseman 6A Netflix
Luna Nera 1 Netflix
Febbraio
Lunedì 3
Manhunt: Deadly Games Spectrum
Martedì 4
The Flash 6 The CW (ritorno dalla pausa)
Giovedì 6
Tommy 1 CBS
Katy Keene 1 The CW
Brooklyn Nine-Nine 7 NBC
Indebted 1 NBC
Briarpatch 1 USA Network
The Sinner 3 USA Network
Interrogation CBS All Access
Venerdì 7
Macgyver 4 CBS
Hawaii Five-0 10B (ritorno dalla pausa)
High Maintenance 4 HBO
Mythic Quest Apple TV+
Locke & Key 1 Netlfix
Domenica 9
Kidding 2 Showtime
Homeland 8 Showtime
Martedì 11
For Life 1 ABC
Giovedì 13
Narcos: Mexico 2 Netflix
Venerdì 14
High Fidelity Hulu
Strike Back 7/8 Cinemax
Domenica 16
Duncanville FOX
NCIS New Orleans CBS (ritorno dalla pausa)
Zoey's Extraordinary Playlist 1 NBC (regular slot)
Good Girls 3 NBC
Outlander 5 Starz
War of the Worlds (serie BBC) Epix
The Good Lord Bird 1 Showtime
Venerdì 21
Hunters Amazon Prime Video
Gentefied 1 Netflix
Domenica 23
Better Call Saul 5 AMC
The Rookie 2 ABC (ritorno dalla pausa)
The Walking Dead 10 AMC (ritorno dalla pausa)
When Calls the Heart 7 Hallmark
Mercoledì 26
Seal Team 3 CBS (ritorno dalla pausa) – da confermare
I Am Not Okay With this 1 Netflix
giovedì 27 
Altered Carbon 2 Netlfix
Le Serie Tv negli USA/UK a Marzo 2020
Domenica 1
Dispatches from Elsewhere AMC
Martedì 4
Breeders 1 FX
Mercoledì 5
Devs 1 Fx on Hulu
Dave 1 FXX
Better Things 4 FX
Cake 1 FXX
6 Venerdì
Amazing Stories 1 Apple Tv+
Venerdì 13
Flack 2 Pop
Domenica 15
Westworld 3 HBO
Black Monday 2 Showtime (2 episodi a sera)
Lunedì 16
Supernatural 15
Roswell, New Mexico 2 The CW
The Plot Against America 1 HBO
L'Amica Geniale – Storia del Nuovo Cognome HBO
Mercoledì 18
Little Fires Everywhere Hulu
American Housewife 4 ABC (nuovo slot)
Motherland: Fort Salem 1 Freeform
Venerdì 20
Self Made: Inspired By The Life Of Madam C.J. Walker, Netflix
Lunedì 23
Freud 1 Netflix
24 Martedì
One Day at a time (Giorno per Giorno) 4 Pop
Council of Dads 1 NBC
27 Venerdì
Ozark 3 Netflix
Vagrant Queen Syfy
Le Serie Tv negli USA/UK a Aprile 2020
2 Giovedì
How To Get Away With Murder 6b (ritorno dalla pausa)
Siren 3 Freeform
Man with a Plan 4 CBS
Broke 1 CBS
The Windsors 3 Netflix
3 Venerdì
La Casa di Carta quarta parte Netlfix
Home Before Dark 1 Apple Tv+
Tales from the Loop Amazon Prime
6 Lunedì
The Baker and the Beauty ABC
Lo show di Big Show 1 Netflix
7 Martedì
The Last OG 3 TBS
9 Giovedì
The Good Fight 4 CBS All Access
10 Venerdì
Brews Brothers 1 Netflix
12 Domenica
Insecure 4 HBO
The Walking Dead: World Beyond AMC
Run 1 HBO
Killing Eve 3 AMC/BBC America
13 Lunedì
Paradise Lost Spectrum
Quiz miniserie ITV (dal 31 maggio su AMC)
15 Mercoledì
Mrs America FX on Hulu
What We Do In the Shadows 2 FX
Outer Banks 1 Netflix
16 Giovedì
Into the Dark 2 The CW
Fauta (originale israeliano) Netflix
17 Venerdì
Bosch 6 Amazon Prime Video
#BlackAF 1 Netflix
19 Domenica
Fargo 4 FX rimandata a data da destinarsi
23 Giovedì
Gangs of London 1 Sky Atlantic UK
24 Venerdì
Defending Jacob 1 Apple Tv+
After Life 2 Netflix
26 Domenica
Penny Dreadful: City of Angels 1 Showtime
Normal People 1 BBC Three iPlayer
Killin Eve BBC America
27 Lunedì
I Know this Much it's True miniserie HBO
Never Have I Ever 1 Netflix
29 Mercoledì
Summertime 1 Netflix
Normal People 1 Hulu
30 Giovedì 
Blindspot 5 e ultima NBC
Le Serie Tv negli USA/UK a Maggio 2020
1 Venerdì
Trying 1 Apple Tv+
Hollywood miniserie Netflix
Betty 1 HBO
3 Domenica
Billions 5 Showtime
Rick & Morty 4 Adult Swim
5 Martedì
Reno 911 1 Quibi
6 Mercoledì
Archer 11 FXX
Workin' Moms 4 Netflix
7 Giovedì
Blindspot 5 e ultima NBC
10 Domenica
The Undoing, miniserie HBO – rimandata all'autunno
I Know This Much is True 1 HBO
11 Lunedì
The Third Day miniserie HBO/Sky
Stargirl 1 DC Universe (dal 12 su The CW)
15 Venerdì
The Great Hulu
17 Domenica
Snowpiercer 1 TNT
Hightown 1 Starz
18 Lunedì 
Stargirl DC Universe (dal 19 su The CW)
19 Martedì
Sweet Magnolias 1 Netflix
20 Mercoledì
The 100 7 e ultima The CW
Blood & Water 1 Netlfix
21 Giovedì
Burden of Truth 3 The CW
The Split 2 SUndance TV
Penance 1 Sundance Now
25 Lunedì
Grant miniserie History
27 Mercoledì
Marvel's Agents of SHIELD 7 ABC
Love Life 1 HBO Max
29 Venerdì
Ramy 2 Hulu
Space Force Netflix
31 Domenica
Quiz miniserie AMC
Le Serie Tv negli USA/UK a Giugno 2020
1 Lunedì
NOS4A2 2 AMC/BBC America
2 Martedì
Dirty John 2: The Betty Broderick Story USA Network
5 Venerdì
Trackers 1 Cinemax
El Presidente 1 Amazon Prime Video
Tredici 4 Netflix
7 Domenica
I May Destroy You HBO
8 Lunedì
LA Finest 2 Spectrum
10 Mercoledì
Becham House, PBS
11 Giovedì
The Bold Type 4B Freeform
12 Venerdì
Crossing Swords 1 Hulu
F Is For Family 4 Netflix
The Woods Netflix
14 Domenica
Grantchester 5 PBS
17 Mercoledì
Love, Victor 1 Hulu
18 Giovedì
The Order 2 Netflix
19 Venerdì
Love, Victor 1 Hulu
The Politician 2 Netflix
21 Domenica
Perry Mason HBO
NOS4A2 2 AMC/BBC America
Yellowstone 3 Paramount Network
The Chi 3 Showtime
23 Martedì
Greenleaf 5 OWN
25 Giovedì
Doom Patrol 2 HBO Max e DC Universe
Search Party 3 HBO Max
Adventure Time: Distant Lands HBO Max
The Twilight Zone 2 CBS All Access
28 Domenica
Black Monday 2×07 Showtime
Le Serie Tv negli USA/UK a Luglio 2020
3 Venerdì
Hanna 2 Amazon Prime Video
The Baby-sitters Club 1 Netflix
Ju-On: Origins Netflix
10 Venerdì
Little Voice AppleTV+
12 Domenica
P Valley Starz
15 Mercoledì
Brave New World 1 Peacock
The Capture Peacock
Intelligence Peacock
United We Fall 1 ABC (2 episodi a settimana)
17 venerdì
Absentia 3 Amazon
Cursed 1 Netflix
19 Domenica
The Alienist: Angel of Darkness 2 TNT (2 episodi a settimana)
22 Mercoledì
Corporate 3 Comedy Central
24 Venerdì
Room 104 4 e ultima HBO
26 Domenica
Wynonna Earp 4 Syfy – CTV
The Alienist: Angel of Darkne 2 TNT
31 Venerdì
The Umbrella Academy 2 Netflix
Muppets Now Disney+
Le Serie Tv negli USA/UK ad Agosto 2020
6 Giovedì
The Rain 2 Netflix
9 Domenica
The Good Lord Bird miniserie Showtime
We Hunt Together Showtime
14 Venerdì
Ted Lasso 1 Apple Tv+
16 Domenica
Lovercraft Country 1 HBO
21 Venerdì
Lucifer 5A Netflix
22-23 Sabato – Domenica
Love in the Time of Corona mini Freeform
30 Domenica
Strike – Lethal White BBC One
Le Serie Tv USA a Settembre 2020
1 Martedì
Transplant 1 NBC
2 Mercoledì
Two Weeks To Live 1 Sky Uk
3 giovedì
A.P. Bio 3 Peacock
Raised By Wolves 1 HBO Max
Young Wallander 1 Netflix
4 Venerdì
The Boys 2 Amazon
Away 1 Netflix
6 Domenica
Power Book II: Ghost 1 Starz
9 Mercoledì
Woke 1 Hulu
LA FInest 2 Spectrum
10 Giovedì
Julie and the Phantoms 1 Netlflix
11 Venerdì
The Duchess 1 Netflix
14 Lunedì
We Are Who We Are 1 HBO
The Third Day mini HBO
18 Venerdì
PEN15 2 Hulu
Ratched 1 Netflix
21 Lunedì
Filty Rich 1 Fox
25 Venerdì
Utopia 1 Amazon Prime Video
26 Sabato
Magical Girl Friendship Squad 1 Syfy
Wild Life 1 Syfy
27 Domenica
I Simpson 32  Fox
I Griffin – Family Guy 19 Fox
Bless the Harts 2 Fox
Bob's Burgers 11 Fox
Fargo 4 FX
27/28 Domenica/Lunedì
The Comey Rule miniserie Showtime
Le Serie Tv USA a Ottobre 2020
2 Venerdì
Monsterland 1 HULU
Warrior 2 Cinemax
Emily in Paris 1 Netflix
4 Domenica
The Good Lord Bird miniserie Showtime
The Walking Dead 10 finale AMC
The Walking Dead: World Beyond 1 AMC
Pandora 2 The CW
5 Lunedì
Soulmates 1 AMC
6 Martedì
Next 1 Fox
8 giovedì
Supernatural The CW episodi finali
Connecting 1 NBC
The Outpost 3 The CW
9 venerdì
The Right Stuff 1 Disney+
The Hauntig of Bly Manor Netflix
Ghostwriter 2 Apple Tv+
11 Domenica
Fear the Walking Dead 6 AMC
The Spanish Princess 2 Starz
15 Giovedì
Star Trek Discovery 3 CBS All Access
Social Distance Showtime
16 venerdì
Helstrom 1 FX
Grand Army 1 Netflix
21 Ottobre
The Goldbergs 8 ABC (2 episodi)
The Conners 3 ABC
black-ish 7 ABC
22 Giovedì
Superstore 6 NBC
23 Venerdì
The Queen's Gambit Netflix
25 Domenica
The Undoing HBO
27 Martedì
This is Us 5 NBC (due episodi)
28 Mercoledì
American Housewife 5 ABC
29 Giovedì
Superstore 6 NBC
30 Domenica
The Mandalorian 2 Disney+
Truth Seekers 1 Amazon
Novembre 2020
2 Lunedì
The Good Doctor 4 ABC
5 Giovedì
Young Sheldon 4 CBS
B Positive 1 CBS
Mom 8 CBS
8 Domenica
Moonbase 8, 1 Showtime
NCIS Los Angeles 12 CBS
NCIS New Orleans 7 CBS
9 Lunedì
Industry 1 HBO
10 Martedì
A Teacher miniserie FX on Hulu
Dash and Lly 1 Netflix
11 Mercoledì
Chicago Fire 9 NBC
Chicago Med 6 NBC
Chicago PD 8 NBC
SWAT 4 CBS (doppio episodio)
12 Giovedì
Law & Order: SVU 22 NBC
Station 19 4 ABC
Grey's Anatomy 17 ABC
The Unicorn 2 CBS
13 Giovedì
The Blacklist 8 NBC
15 Domenica
The Crown 4 Netflix
Lunedì 16 
The Neighborhood 3 CBS
Bob Hearts Abishola 2 CBS
All Rise 2 CBS
His Dark materiasl 2 HBO/HBO Max
17 Martedì
Big Sky 1 ABC
NCIS 18 CBS
FBI 3 CBS
FBI Most Wanted 2 CBS
18 Mercoledì
No Man's Land 1 Hulu
For Life 2 ABC
19 Giovedì
A Million Little Things 4 ABC
25 Mercoledì
Saved by the Bell 1 Peacock
SEAL Team 4 CBS
26 Giovedì
The Flight Attendant HBO Max