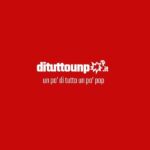 CBS ordina 13 episodi per Superior Donuts, in onda in midseason con Judd Hirsch e Jermaine Fowler
Sarà quasi una semi-reunion su CBS! Judd Hirsch e Katey Sagal di nuovo insieme dopo la premiere della decima stagione di The Big Bang Theory in un'altra sitcom!
La rete dell'occhio ha infatti ordinato ufficialmente, dopo aver voluto un nuovo pilot a Maggio, 13 episodi per la prima stagione di Superior Donuts. La comedy multicamera ha come protagonisti il vincitore di due Emmy e due Tony Judd Hirsch (Taxi, Numb3rs) nei panni del proprietario di un piccolo negozio di ciambelle in un quartiere di Chicago, e Jermaine Fowler (The Eric Andre Show), che sarà anche produttore esecutivo, in quelli del suo giovane e intraprendente dipendente.
Katey Sagal, che sarebbe dovuta apparire nel pilot in qualità di guest star, adesso sarà un personaggio regolare. L'attrice infatti era nel cast di un altro pilot CBS, Furst Born (in prima posizione), che secondo Deadline a oggi è stato scartato, liberando di fatto l'attrice dal suo contratto.
Il cast dello show include David Koechner (The Goldbergs), Maz Jobrani (Better Off Ted), Anna Baryshnikov (The Mysteries of Laura), Darien Sills-Evans (Treme), Rell Battle (Key and Peele) e Katey Sagal (Married With Children). Brian d'Archy James ha invece lasciato lo show quando è stato rigirato il pilot. Basata sul testo teatrale omonimo di Tracy Letts, Superior Donuts andrà quindi in onda in midseason su CBS.