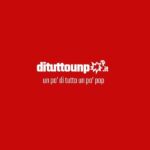 Tutti i vincitori degli Emmy Awards 2015
HBO sbanca gli EMMY: miglior drama Game of Thrones, miglior comedy Veep (che spezza il regno di Modern Family) e miglior serie limitata Olive Kitteridge. Un trionfo in piena regola con 14 premi solo ieri sera e 43 nel totale compresi anche i premi Creative Arts consegnati la scorsa settimana (qui tutti i vincitori). Game of Thrones raggiunge il record di statuette vinte per una sola serie tv: 12 superando il precedente di West Wing.
I 67° Prime Time Emmy Awards, in onda in diretta, dal Microsoft Theater di Los Angeles, sulla FOX (in contemporanea su Rai4) con conduzione di Adam Samberg il protagonista di Brooklyn Nine-Nine, hanno visto anche Jon Hamm vincere come miglior attore drama per Mad Men con il trionfo (annunciato) di Viola Davis come miglior attrice drama per How To Get Away With Murder, prima attrice afro-americana a vincere l'Emmy come protagonista in un drama, sul fronte comedy vince il magnifico Jeffrey Tambor di Transparent e la dominatrice della categoria Joulia Louis-Dreyfuss; non protagonisti per Peter Dinklage di Game of Thrones e Uzo Aduba per Orange is the New Black sul fronte drama e Allison Janney per Mom e Tony Hale ancora per Veep sul fronte comedy. Dominio di Olive Kitteridge in ambito serie limitate con la vittoria di Richard Jenkins, Frances McDormand e Bill Murray, lasciando solo la non protagonista femminile a American Crime (ABC) e a Regina King.
Elenco vincitori Emmy 2015
N.B.: il vincitore di ogni categoria è evidenziato in grassetto
[adsense]
MIGLIOR DRAMA
Better Call Saul
Downton Abbey
Game of Thrones
Homeland
House of Cards
Mad Men
Orange Is the New Black
MIGLIOR ATTORE IN UNA SERIE DRAMA
Kyle Chandler, Bloodline
Jeff Daniels, The Newsroom
Jon Hamm, Mad Men
Bob Odenkirk, Better Call Saul
Liev Schreiber, Ray Donovan
Kevin Spacey, House of Cards
MIGLIOR ATTRICE IN UNA SERIE DRAMA
Claire Danes, Homeland
Viola Davis, How to Get Away With Murder
Taraji P. Henson, Empire
Tatiana Maslany, Orphan Black
Elisabeth Moss, Mad Men
Robin Wright, House of Cards
MIGLIOR ATTRICE NON PROTAGONISTA IN UN DRAMA
Joanne Froggatt, Downton Abbey
Lena Headey, Game of Thrones
Emilia Clarke, Game of Thrones
Christina Hendricks, Mad Men
Uzo Aduba, Orange Is the New Black
Christine Baranski, The Good Wife
MIGLIOR ATTORE NON PROTAGONISTA IN UN DRAMA
Jonathan Banks, Better Call Saul
Ben Mendelsohn, Bloodline
Jim Carter, Downton Abbey
Peter Dinklage, Game of Thrones
Michael Kelly, House of Cards
Alan Cumming, The Good Wife
MIGLIOR COMEDY
Louie
Modern Family
Parks and Recreation
Silicon Valley
Transparent
Unbreakable Kimmy Schmidt
Veep
MIGLIORE ATTRICE IN UNA COMEDY
Edie Falco, Nurse Jackie
Lisa Kudrow, The Comeback
Julia Louis-Dreyfus, Veep
Amy Poehler, Parks and Recreation
Amy Schumer, Inside Amy Schumer
Lily Tomlin, Grace and Frankie
MIGLIOR ATTORE IN UNA COMEDY
Anthony Anderson, black-ish
Louis C.K., Louie
Don Cheadle, House of Lies
Will Forte, Last Man on Earth
Matt LeBlanc, Episodes
William H. Macy, Shameless
Jeffrey Tambor, Transparent
MIGLIOR ATTRICE NON PROTAGONISTA IN UNA COMEDY
Niecy Nash, Getting On
Julie Bowen, Modern Family
Allison Janney, Mom
Kate McKinnon, Saturday Night Live
Mayim Bialik, The Big Bang Theory
Gaby Hoffmann, Transparent
Jane Krakowski, Unbreakable Kimmy Schmidt
Anna Chlumsky, Veep
MIGLIORE ATTORE NON PROTAGONISTA IN UNA COMEDY
Andre Braugher, Brooklyn Nine-Nine
Adam Driver, Girls
Keegan-Michael Key, Key & Peele
Ty Burrell, Modern Family
Tituss Burgess, Unbreakable Kimmy Schmidt
Tony Hale, Veep
MIGLIORE LIMITED SERIES
American Crime
American Horror Story: Freak Show
The Honorable Woman
Olive Kitterridge
Wolf Hall
MIGLIOR ATTRICE IN UN FILM O LIMITED SERIES
Felicity Huffman, American Crime
Jessica Lange, American Horror Story: Freak Show
Queen Latifah, Bessie
Maggie Gyllenhaal, The Honorable Woman
Frances McDormand, Olive Kitteridge
Emma Thompson, Sweeney Todd
MIGLIOR ATTORE IN UN FILM O LIMITED SERIES
Timothy Hutton, American Crime
Ricky Gervais, Derek Special
Adrien Brody, Houdini
David Oyelowo, Nightingale
Richard Jenkins, Olive Kitteridge
Mark Rylance, Wolf Hall
MIGLIOR ATTRICE NON PROTAGONISTA IN UN FILM O LIMITED SERIES
Regina King, American Crime
Sarah Paulson, American Horror Story: Freak Show
Angela Bassett, American Horror Story: Freak Show
Kathy Bates, American Horror Story: Freak Show
Mo'Nique, Bessie
Zoe Kazan, Olive Kitteridge
MIGLIOR ATTORE NON PROTAGONISTA IN UN FILM O LIMITED SERIES
Richard Cabral, American Crime
Denis O'Hare, American Horror Story: Freak Show
Finn Wittrock, American Horror Story: Freak Show
Michael Kenneth Williams, Bessie
Bill Murray, Olive Kitteridge
Damian Lewis, Wolf Hall
MIGLIOR REALITY-COMPETITION 
The Amazing Race
Dancing With The Stars
Project Runway
So You Think You Can Dance
Top Chef
The Voice
MIGLIOR VARIETY TALK SERIES
The Colbert Report
The Daily Show With Jon Stewart
Jimmy Kimmel Live
Last Week Tonight With John Oliver
Late Show With David Letterman
The Tonight Show Starring Jimmy Fallon
MIGLIOR VARIETY SKETCH SERIES
Drunk History
Inside Amy Schumer
Key & Peele
Portlandia
Saturday Night Live
MIGLIOR SCENEGGIATURA PER UNA SERIE DRAMA
Joshua Brand – The Americans, "Do Mail Robots Dream Of Electric Sheep?" FX
Gordon Smith – Better Call Saul, "Five-O" AMC
David Benioff e D.B. Weiss – Game Of Thrones, "Mother's Mercy" HBO
Semi Chellas e Matthew Weiner – Mad Men, "Lost Horizon" AMC
Matthew Weiner – Mad Men, "Person To Person" AMC
MIGLIOR REGIA DI UNA SERIE DRAMA
Tim Van Patten – Boardwalk Empire, "Eldorado" HBO
David Nutter – Game Of Thrones, "Mother's Mercy" HBO
Jeremy Podeswa – Game Of Thrones, "Unbowed, Unbent, Unbroken" HBO
Lesli Linka Glatter – Homeland, "From A To B And Back Again" Showtime
Steven Soderbergh – The Knick, "Method And Madness" Cinemax
SCENEGGIATURA PER UNA SERIE COMEDY
David Crane e Jeffrey Klarik – Episodes, "Episode 409"Showtime
Will Forte – The Last Man On Earth, "Alive In Tucson" (Pilot) FOX
Louis C.K. – Louie, "Bobby's House" FX
Alec Berg – Silicon Valley, "Two Days Of The Condor" HBO
Jill Soloway – Transparent, "Pilot" Amazon
Simon Blackwell, Armando Iannucci e Tony Roche – Veep, "Election Night"HBO
REGIA PER UNA SERIE COMEDY
Phil Lord e Christopher Miller – The Last Man On Earth, "Alive In Tucson" (Pilot) FOX
Louis C.K. – Louie, "Sleepover" FX
Mike Judge – Silicon Valley, "Sand Hill Shuffle" HBO
Jill Soloway – Transparent, "Best New Girl" Amazon
Armando Iannucci – Veep, "Testimony" HBO
MIGLIOR SCENEGGIATURA PER UNA SERIE LIMITATA/FILM TV
John Ridley – American Crime, "Episode One"ABC
Dee Rees, Christopher Cleveland, Bettina Gilois e Horton Foote "Bessie" HBO
Stephen Merchant, Gene Stupnitsky E Lee Eisenberg "Hello Ladies: The Movie"HBO
Hugo Blick -"The Honorable Woman" BBC TWO
Jane Anderson -"Olive Kitteridge" HBO
Peter Straughan – "Wolf Hall" PBS/BBC
MIGLIOR REGIA PER UNA SERIE LIMITATA/FILM TV
Ryan Murphy- "American Horror Story: Freak Show" FX
Dee Rees – "Bessie" HBO
Hugo Blick – "The Honorable Woman" BBC TWO
Uli Edel -"Houdini" HISTORY
Tom Shankland – "The Missing" Starz/BBC
Lisa Cholodenko-"Olive Kitteridge" HBO
Peter Kosminsky – "Wolf Hall" PBS/BBC
Fonte e foto: deadline e tvline