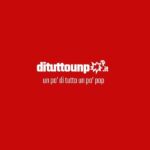 James Caan, Keir Gilchrist e Logan Miller saranno protagonisti del film indie thriller The Waiting, le cui riprese inizieranno a Los Angeles alla fine di questo mese.
Kasra Farahani dirigerà la pellicola mentre Mark Bianculli e Jeff Richard sono stati ingaggiati per scrivere la sceneggiatura su due giovani filmmakers liceali – Gilchrist e Miller – i quali decidono di creare l'illusione di una finta presenza su di un ignaro vicino (James Caan).
Arruolati come produttori Tim White, Trevor White e Allan Mandelbaum di Star Thrower Entertainment; Giri Tharan di Ball and Chain Productions; Rosalie Swedlin di Anonymous Content ed Elana Barry. Star Thrower e Ball and Chain oltre a produrre finanzieranno la pellicola.
Si tratta del primo film di Farahani poichè ha sempre lavorato come scenografo e art direction in pellicole come Avatar, Star Trek, Alice in Wonderland e Thor. Per quanto riguarda la Star Thrower invece, il primo film prodotto, Jamesy Boy, ha visto come protagonisti Mary-Louise Parker, Taissa Farmiga e James Woods.