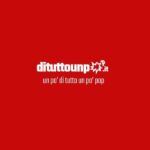 Mostra del Cinema di Venezia – Programma
La Mostra del Cinema di Venezia si terrà dal 29 agosto all'8 settembre con il film The First Man di Damien Chazelle già regista di La La Land, che torna con il suo attore Ryan Gosling che dovrebbe essere in laguna.
L'Amica Geniale a Venezia
Tra i tanti film in cartellone, colpisce l'evento speciale dedicato a L'Amica Geniale l'attesa serie tv co-produzione internazionale di Rai, HBO e TIMVISION tratta dai romanzi di Elena Ferrante e diretta da Saverio Costanzo. I primi due episodi saranno in anteprima mondiale proprio alla mostra del Cinema di Venezia prima dell'arrivo in tv in Italia sulla Rai e su TIMVISION e negli USA su HBO, distribuita da FremantleMedia International nel resto del mondo.
L'Amica Geniale è tratta dal primo romanzo della quadrilogia di Elena Ferrante pubblicata in Italia da e/o, è una serie HBO-RAI Fiction e TIMVISION, prodotta da Lorenzo Mieli e Mario Gianani per Wildside e da Domenico Procacci per Fandango in co-produzione con Umedia con il supporto di Creative Europe-Media Programme of the European Union. Il soggetto e le sceneggiature sono di Elena Ferrante, Francesco Piccolo, Laura Paolucci e Saverio Costanzo. Jennifer Schuur è il produttore esecutivo. A interpretare Elena e Lila bambine, Elisa Del Genio e Ludovica Nasti. Mentre Elena e Lila adolescenti saranno, rispettivamente, Margherita Mazzucco e Gaia Girace.
L'Amica Geniale è la storia di un'amicizia lunga una vita. Elena Greco è una donna anziana che vive circondata dai libri. Quando l'amica più importante della sua vita, Lila, sembra essere scomparsa, Elena decide di scrivere la loro storia. La storia di un'amicizia nata a Napoli sui banchi di scuola negli anni '50, una storia che coprirà 60 anni di vita e proverà a svelare la storia di Lila, l'amica geniale di Elena.
Venezia 75 I Film in Concorso
The Mountain, Rick Alverson
Doubles Vies, Olivier Assayas
The Sisters Brothers, Jacques Audiard
First Man, Damien Chazelle
The Ballad of Buster Scruggs, Ethan e Joel Cohen di Netflix (primo film di un'antologia western)
Vox Lux, Brady Corbet
Roma, Alfonso Cuarón di Netflix
22 July, Paul Greengrass
Suspiria, Luca Guadagnino
Werk Ohne Autor, Florian Henckel von Donnersmarck
The Nightingale, Jennifer Kent
The Favourite, Yorgos Lanthimos
Peterloo, Mike Leigh
Capri-Revolution, Mario Martone
What you gonna do when the world's on fire, Roberto Minervini
Napszállta (Sunset), Nemes Jeles László
Fréres Ennemis, David Oelhoffen
Nuestro Tiempo, Carlos Reygadas
At Eternity's Gate, Julian Schabel
Acusada, Gonzalo Tobal
Zan (Killing), Shinya Tsukamoto
Venezia 75 – Fuori Concorso
Categoria Fiction
Una storia senza nome, Roberto Andò
Les Estivants, Valerla Bruni Tedeschi
A Star is Born, Bradley Cooper
Mi Obra Maestra, Gastòn Duprat
A Tramway in Jerusalem, Amos Gitai
Un Peuple et Son Roi, Pierre Schoeller
La Quietud, Pablo Trapero
Dragged Across Concrete, S. Craig Zahler
Ying (Shadow), Zhang Yimou
Categoria Non-Fiction
A Letter to a Friend in Gaza, Amos Gitai
Aquarela, Victor Kossakovsky
El pepe. Una vida suprema, Emir Kusturica
Process, Sergei Loznitsa
Carmine Street Guitars, Ron Mann
ISIS, Tomorrow. The lost soul of Mosul, francesca Mannocchi, Alessio Romenzi
American Dharma, Errol Morris
Introduzione all'oscuro, Gastòn Solnicki
1938 Diversi, Giorgio Treves
Ni de Lian (Your Face), Tsai Ming-liang
Monrovia, Indiana, Frederick Wiseman
Eventi Speciali
They'll Love Me When I'm Dead, Morgan Neville
The Other Side of the Wind, Orson Welles
Proiezioni Speciali
L'amica geniale, Saverio Costanzo
Il Diario di Angela. Noi due cineasti, Yervant Gianikian
Venezia 75 – Categoria Orizzonti
Sulla mia pelle, Alessio Cremonini di Netflix (la storia di Cucchi)
Manta Ray, Phuttiphong Aroonpheing
Soni, Ivan Ayr
The river, Emir Baigazin
La noche de 12 anos, Alvaro Brechner
Deslembro, Flavia Castro
The announcement, Mahmut Fazil Coskun
Un giorno all'improvviso, Ciro D'Emilio
Charlie Says, Mary Harron
Amanda, Mikhael Hers
The day I lost my shadow, Soudade Kaadan
L'Enkas, Sarah Marx
The man who surprised everyone, Merkulova
Memories of my body, Garin Nugroho
As I Lay dying,Mostafa Sayyari
La profezia dell'Armadillo, Emanuele Scaringi
Stripped, Yaron Shani
Jinpa, Pema Tseden
Tel Aviv on fire, Sameh Zoa
Venezia 75 – Venezia Classics
Essi vivono, John Carpenter
Il portiere di notte, Liliana Cavani
La città nuda, Jules Dassin
Brick and Mirror, Ebrahim Golestan
La strada della vergogna, Kenji Mizoguchi
Il posto, Ermanno Olmi
L'anno scorso a Marienbad, Alain Resnais
Il luogo senza limiti, Arturo Ripstein
Desideri nel sole, Jacques Rozier
L'ascesa, Larisa Shepitko
Contratto per uccidere, Don Siegel
I gangsters, Robert Siodmak
La notte di San Lorenzo, Paolo e Vittorio Taviani
La volpe folle, Tomu Uchida
Morte a Venezia, Luchino Visconti
Nulla sul serio, William A. Wellman
A qualcuno piace caldo, Billy Wilder
Documentari Venezia Classics
The great buster, Peter Bogdanovich
Woman making film: a new road movie through cinema,Mark Cousin
Humberto Mauro, André di mauro
Living the light, Robby Muller, Claire Pijman
24/25 il fotogramma in più, Rolandi e Pontiggia
Nice girls don't stay for breakfast, Bruce Webber
Friedkin Uncut, Francesco Zippel
Venezia 75 – Sconfini
Blood Kin, Ramin Bahrani
Il banchiere anarchico, Giulio Base
Il ragazzo più felice del mondo, Gipi
Arrivederci Saigon, Wilma Labate
Tree of Life (extedend cut), Terrence Malick
L'heure de la sortie, Sébastien Marnier
Magi Lantern, Amin Naderi
Camorra, Francesco Patierno