MTV Awards 2016: tutte le nomination da Deadpool a Star Wars che guida con 11 candidature. Le premiazioni il 10 aprile in diretta in Italia su MTV Next (canale 133 di Sky)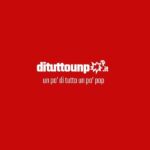 MTV ha annunciato oggi i candidati per gli "MTV Movie Awards 2016", in attesa del 25° anniversario dell'evento, massima celebrazione dei film di successo e dei fan che li amano. Avengers: Age of Ultron, Creed, Deadpool, Jurassic World, Star Wars: il Risveglio della Forza e Straight Outta Compton hanno ottenuto la nomination per "Movie of the Year", con Star Wars: il Risveglio della Forza che ha raccolto il maggior numero di nomination (11) per un franchise, seguito d Deadpool e Avengers.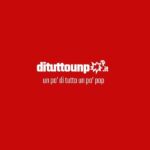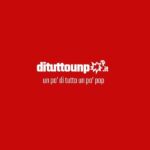 Gli "Mtv Movie Awards 2016", presentati da Dwayne Johnson e Kevin Hart, andranno in onda Domenica 10 Aprile su tutti i canali MTV del mondo, realizzati all'esterno deiWarner Bros. Studios di Burbank, in California. In Italia lo show sarà trasmesso da MTV Next (canale 133 di Sky).  
Per la prima volta, MTV ha stretto una partnership con Google per le votazioni della categoria "Movie of the Year", permettendo ai fan di votare digitando la parola chiave "MTV Vote" nella barra di ricerca di Google. Per le altre categorie, scopri tutte le novità e le informazioni sul sito www.mtv.it.
"Quello che è sempre stato forte degli "MTV Movie Awards" è che è una cerimonia sui film di successo per i quali la gente fa la fila per vederli; commedie, supereroi, fantascienza, fantasy, azione", ha detto il produttore esecutivo Casey Patterson. "Lo show è dedicati a tutti i fan e alle star che partecipano. I film e gli attori in nomination sono naturalmente diversi ed eclettici, perché siamo un riflesso reale del vero pubblico".
Quest'anno gli "MTV Movie Awards" introducono due nuove categorie che celebrano le narrazioni autentiche: "True Story" e "Documentary", che si aggiungono alle classiche Miglior Film e Miglior Attore/Attrice e alla caratteristiche Best Kiss o Best Hero/Villain
Tutte le nomination agli MTV Movie Awards 2016
MOVIE OF THE YEAR
Avengers: Age of Ultron (Walt Disney Studios Motion Pictures)
Creed (Warner Bros.)
Deadpool(20th Century Fox)
Jurassic World (Universal Pictures)
Star Wars: The Force Awakens (Walt Disney Studios Motion Pictures)
Straight Outta Compton (Universal Pictures)
TRUE STORY
Concussion (Columbia Pictures)
Joy (20th Century Fox)
Steve Jobs (Universal Pictures)
Straight Outta Compton (Universal Pictures)
The Big Short (Paramount Pictures)
The Revenant (20th Century Fox)
DOCUMENTARY
Amy (A24)
Cartel Land (The Orchard)
He Named Me Malala (Fox Searchlight Pictures)
The Hunting Ground (RADiUS-TWC)
The Wolfpack (Magnolia Pictures)
What Happened, Miss Simone? (Netflix)
BEST FEMALE PERFORMANCE
Alicia Vikander – Ex Machina (A24)
Anna Kendrick – Pitch Perfect 2 (Universal Pictures)
Charlize Theron – Mad Max: Fury Road (Warner Bros.)
Daisy Ridley – Star Wars: The Force Awakens (Walt Disney Studios Motion Pictures)
Jennifer Lawrence – Joy (20th Century Fox)
Morena Baccarin – Deadpool(20th Century Fox)
BEST MALE PERFORMANCE
Chris Pratt – Jurassic World (Universal Pictures)
Leonardo DiCaprio – The Revenant (20th Century Fox)
Matt Damon – The Martian (20th Century Fox)
Michael B. Jordan – Creed (Warner Bros.)
Ryan Reynolds – Deadpool (20th Century Fox)
Will Smith – Concussion (Columbia Pictures)
BREAKTHROUGH PERFORMANCE
Amy Schumer – Trainwreck (Universal Pictures)
Brie Larson – Room (A24)
Daisy Ridley – Star Wars: The Force Awakens (Walt Disney Studios Motion Pictures)
Dakota Johnson – Fifty Shades of Grey (Universal Pictures)
John Boyega – Star Wars: The Force Awakens (Walt Disney Studios Motion Pictures)
O'Shea Jackson Jr. – Straight Outta Compton (Universal Pictures)
BEST COMEDIC PERFORMANCE
Amy Schumer – Trainwreck(Universal Pictures)
Kevin Hart – Ride Along 2 (Universal Pictures)
Melissa McCarthy – Spy (20th Century Fox)
Rebel Wilson – Pitch Perfect 2 (Universal Pictures)
Ryan Reynolds – Deadpool(20th Century Fox)
Will Ferrell – Get Hard (Warner Bros.)
BEST ACTION PERFORMANCE
Chris Pratt – Jurassic World (Universal Pictures)
Dwayne Johnson – San Andreas (Warner Bros.)
Jennifer Lawrence – The Hunger Games: Mockingjay – Part 2 (Lionsgate)
John Boyega – Star Wars: The Force Awakens (Walt Disney Studios Motion Pictures)
Ryan Reynolds – Deadpool (20th Century Fox)
Vin Diesel – Furious 7 (Universal Pictures)
BEST HERO
Charlize Theron – Mad Max: Fury Road (Warner Bros.)
Chris Evans – Avengers: Age of Ultron (Walt Disney Studios Motion Pictures)
Daisy Ridley – Star Wars: The Force Awakens (Walt Disney Studios Motion Pictures)
Dwayne Johnson – San Andreas (Warner Bros.)
Jennifer Lawrence – The Hunger Games: Mockingjay – Part 2 (Lionsgate)
Paul Rudd – Ant-Man (Walt Disney Studios Motion Pictures) 
BEST VILLAIN
Adam Driver – Star Wars: The Force Awakens (Walt Disney Studios Motion Pictures)
Ed Skrein – Deadpool(20th Century Fox)
Hugh Keays-Byrne – Mad Max: Fury Road (Warner Bros.)
James Spader – Avengers: Age of Ultron (Walt Disney Studios Motion Pictures)
Samuel L. Jackson – Kingsman: The Secret Service (20th Century Fox)
Tom Hardy – The Revenant (20th Century Fox)
BEST VIRTUAL PERFORMANCE
Amy Poehler – Inside Out (Walt Disney Studios Motion Pictures)
Andy Serkis – Star Wars: The Force Awakens (Walt Disney Studios Motion Pictures)
Jack Black – Kung Fu Panda 3 (20th Century Fox)
James Spader – Avengers: Age of Ultron (Walt Disney Studios Motion Pictures)
Lupita Nyong'o – Star Wars: The Force Awakens (Walt Disney Studios Motion Pictures)
Seth MacFarlane – Ted 2 (Universal Pictures)
ENSEMBLE CAST
Avengers: Age of Ultron (Walt Disney Studios Motion Pictures)
Furious 7 (Universal Pictures)
Pitch Perfect 2 (Universal Pictures)
Star Wars: The Force Awakens (Walt Disney Studios Motion Pictures)
The Hunger Games: Mockingjay – Part 2 (Lionsgate)
Trainwreck(Universal Pictures)
BEST KISS
Amy Schumer & Bill Hader – Trainwreck(Universal Pictures)
Dakota Johnson & Jamie Dornan – Fifty Shades of Grey (Universal Pictures)
Leslie Mann & Chris Hemsworth – Vacation (Warner Bros.)
Margot Robbie & Will Smith – Focus (Warner Bros.)
Morena Baccarin & Ryan Reynolds – Deadpool(20th Century Fox)
Rebel Wilson & Adam DeVine – Pitch Perfect 2 (Universal Pictures)
BEST FIGHT
Deadpool (Ryan Reynolds) vs. Ajax (Ed Skrein) – Deadpool (20th Century Fox)
Hugh Glass (Leonardo DiCaprio) vs. The Bear – The Revenant (20th Century Fox)
Imperator Furiosa (Charlize Theron) vs. Max Rockatansky (Tom Hardy) –Mad Max: Fury Road (Warner Bros.)
Iron Man (Robert Downey Jr.) vs. Hulk (Mark Ruffalo) – Avengers: Age of Ultron(Walt Disney Studios Motion Pictures)
Rey (Daisy Ridley) vs. Kylo Ren (Adam Driver) – Star Wars: The Force Awakens(Walt Disney Studios Motion Pictures)
Susan Cooper (Melissa McCarthy) vs. Lia (NargisFakhri) – Spy (20th Century Fox)