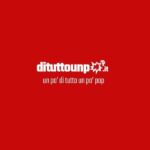 Nomination Oscar 2016: Mad Max Fury Road e The Revenant guidano la lista, dietro The Martian e Room. Matt Damon vs Leonardo Di Caprio. Nomination per Ennio Morricone e Sylvester Stallone
Annunciate tutte le nomination agli Oscar 2016 (in diretta anche su Sky Cinema 1), che saranno poi consegnati domenica 28 febbraio. Se The Revenant e The Martian erano dati tra i favoriti, così come i propri protagonisti Matt Damon e Leonardo Di Caprio, la grande sorpresa sono le nomination per Mad Max: Fury Road, compreso Tom Hardy come non protagonista e il miglior film e miglior regia.
Tra gli snobbati eccellenti, oltre al prevedibile Tarantino con The Hateful Eight, che ottiene la nomination per Ennio Morricone, da segnalare anche Jane Fonda per Youth, Steven Spielberg per Il Ponte delle Spie, ma anche Ridley Scott che manca la nomination per la regia di The Martian; dimenticato anche Aaron Sorkin per la sceneggiatura di Steve Jobs; senza contare l'acclamato Star Wars che ha ottenuto solo 4 nomination tecniche.
Dopo il Golden Globe conquista la nomination Sylvester Stallone per Creed. Adesso l'attenzione è tutta sulla notte degli Oscar il 28 febbraio. Sarà una sfida The Revenant vs The Martian? Quanto complicherà la presenza di Mad Max? I premi saranno spartiti o ci sarà un unico trionfatore?
Tutte le nomination agli Oscar 2016
Miglior film:
The Revenant
The Martian
The Big Short – La Grande Scommessa
Il Ponte delle Spie
Brooklyn
Mad Max Fury Road
Room
Il caso Spotlight
Miglior regista:
The Big Short, Adam McKay
Mad Max: Fury Road, George Miller
The Revenant, Alejandro G. Iñárritu
Room, Lenny Abrahamson
Tom McCarthy, Spotlight
Miglior attore:
Bryan Cranston, Trumbo – L'ultima parola
Matt Damon, The Martian
Leonardo DiCaprio, The Revenant
Micheal Fassbender, Steve Jobs
Eddie Redmayne, The Danish Girl
Migliore attrice:
Cate Blanchett, Carol
Brie Larson, Room
Jennifer Lawrence, Joy
Charlotte Rampling, 45 Years
Saoirse Ronan, Brooklyn
Miglior attore non protagonista:
Christian Bale, The Big Short
Tom Hardy, The Revenant
Mark Ruffalo, Spotlight
Mark Rylance, Bridge Of Spies
Sylvester Stallone, Creed

Miglior attrice non protagonista:
Jennifer Jason Leigh, The Hateful Eight
Rooney Mara, Carol
Rachel McAdams, Spotlight
Alicia Vikander, The Danish Girl
Kate Winslett, Steve Jobs
Miglior film straniero:
Embrace Of THe Serpent
Mustang
Son Of Saul
A War
Migliore sceneggiatura originale:
Il ponte delle Spie
Ex-Machina
Inside Out
Il Caso Spotlight
Straight Outta Compton
Migliore sceneggiatura non originale:
The Big Short – La grande scommessa
Carol
Room
The Martian
Brooklyn
Original Score
Bridge of Spies
Carol
The Hateful Eight
Sicario
Star Wars
Production Design
Bridge Of Spies
The Danish Girl
Mad Max
The Martian
The Revenant
Visual Effects
Ex Machina
Mad Max
The Revenant
Star Wars
The Martian
Migliore fotografia:
Carol
The Hateful Eigth
Sicario
The Revenant
Mad Max: Fury Road
Miglior film d'animazione:
Anomalisa
Inside Out
Shaun – Vita da Pecora
Quando c'era Marnie
Boy and the World
Costume Design
Carol
Cinderella
The Danish Girl
Mad Max: Fury Road
The Revenant
Documentary Feature
Amy
Cartel Land
The Look of Silence
What Happened, Miss Simone
Ukraine
Documentary Short Subject
Body Team 12
A Girl In The River
Last Day Of Freedom
Makeup and Hairstyling
Mad Max
100 Year Old Man
The Revenant
Original Song
50 Shades Of Gray
Racing Extinction
Youth
The Hunting Ground
Spectre
Live Action Short Film
Ave Maria
Day One
Everything Will Be OK
Shock
Sutter
Sound Editing
Mad Max
The Martian
The Revenant
Sicario
Star Wars: The Force Awakens
Sound Mixing
Bridge Of Spies
Mad Max: Fury Road
The Martian
The Revenant
Star Wars: The Force Awakens