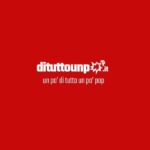 Novità Netflix febbraio 2017: tra i contenuti in arrivo Suits 5, Santa Clarita Diet, Teen Wolf 5 . Ultimate Beastmaster e tanto altro.
Novità Netflix Febbraio 2017 – Netflix ha appena annunciato i contenuti che verranno inseriti in catalogo nel mese di febbraio, ma a differenza degli altri mesi, febbraio sarà un po' asciutto per gli amanti delle serie tv. Vediamo quindi le serie tv, i film, documentari e speciali di comici che saranno aggiunti a febbraio. Precisiamo inoltre che quelli che seguono sono solo i contenuti annunciati da Netflix, ma non è escluso l'arrivo di altri contenuti a sorpresa.
Partiamo dalle serie tv, che come anticipato in apertura, saranno poche. Saranno aggiornati due contenuti del catalogo già presenti, si tratta di Suits e Teen Wolf, di cui saranno aggiunte le rispettive quinte stagioni il 1° febbraio. Sul fronte serie tv originali invece è un mese asciutto, visto che arriverà solo la comedy Santa Clarita Diet con Drew Barrymore, il 3 febbraio (e continuerà la seconda stagione di Shadowhunters con un episodio a settimana).
Per quanto riguarda i film invece arriverà il 1° febbraio la trilogia degli anni settanta/ottanta di Red Riding, Imperium e altri titolo meno conosciuti che trovate nella lista per data a seguire. Per i film originali invece segnaliamo Mddle School: The Wors Years of My Life, David Brent: Life on the Road, Girlfriend's Day e I Don't Feel at Home in This World Anymore.
Spazio anche per l'intrattenimento, dal 24 febbraio arriverà il reality originale Netflix, Ultimate Beastmaster con l'intera prima stagione.
Novità Netflix Febbraio 2017: per data di rilascio:
Mercoledì 1


Red Riding Trilogy: 1974 – Film
Red Riding Trilogy: 1980 – Film
Red Riding Trilogy: 1983 – Film
Imprerium – Film
Lift me Up – Film
The Submarine Kid – Film
Sun Belt Express – Film
La Donna che Canta– Incendies – Film
Tess – Film
Thithi – Film
Suits – Stagione 5 – Serie Tv
Teen Wolf – Stagione 5 – Serie TV
Under Arrest – Stagione 4 – Serie TV
I Truffacuori – Film
La Ultima Fiesta – Film
I Racconti di Paura di Masha – Stg 1 ep 7,8 – Kids
My Little Pony Equestria Girls: Legend of Everfree – Kids
Ratchet e Clank – Kids
Gun Runners – Documentario
I Am Sun Mu – Documentario
I Am Your Father – Documentario
Paris is Burning – Documentario
Venerdì 3


Santa Clarita Diet – Stagione 1 – Serie TV
Imperial Dreams – Film
Martedì 7
Shadowhunters 2 – nuovi episodi (7/2-14/2-21/2-28/2)
Michael Bolton's Big, Sexy Valentine's Day – Show Comico
Giovedì 9
Amore, Cucina e Curry – Film
Venerdì 10
Cyborg 009: Call of Justice – Stagione 1 – Serie TV
David Brent: Life on the Road – Film
Middle School: The Worst Years of My Life – Film
Grillo Vs Grillo – Show Comico
Abstract: The Art of Design – Documentario
Lunedì 13
Magicians: Life in the Impossible – Documentario
Martedì 14
White Nights – Stagione 1 – Serie TV
Girlfriend's Day – Film
Katherine Ryan: In Trouble – Show Comico
Project MC2 – Speciale San Valentino – Kids
Mercoledì 15
Life, Animated – Film
Venerdì 17
The Seven Deadly Sins – Stagione 1 – Serie TV
Chef's Table – Stagione 3 – Documentario
Martedì 21
Trevor Noah – Afraid of the Dark – Show Comico
Mercoledì 22
Transformers: Robots in Disguise – Kids
Venerdì 24


Ultimate Beastmaster – Stagione 1 – Reality
The Sound of Your Heart – Stagione 1 – Serie TV
I Don't Feel At Home in This World Anymore – Film
Legends Quest – Stagione 1 – Kids
Sabato 25
Swingers – Film
Martedì 28
Mike Birbiglia: Thank God for Jokes – Show Comico
Your Worst Nightmare – Stagione 1 – Documentario