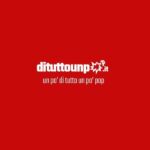 Ottobre Netflix Serie Tv, Film e Documentari in arrivo
L'ottobre Netflix sarà un mese all'insegna di Halloween, con molti contenuti dedicati e soprattutto con serie tv originali cupe, adatte a questo periodo dell'anno. Tra gli originali più attesi arriverà Le Terrificanti Avventure di Sabrina, la serie sviluppata inizialmente per The CW come spinoff di Riverdale, riprende il personaggio del fumetto Archie Comics, ossia Sabrina che tenta di conciliare la sua doppia natura di metà umana e metà strega mentre deve combattere le forze maligne che minacciano lei, la sua famiglia e gli umani in generale. La serie, ordinata già per due stagioni da 10 episodi, debutterà su Netflix il 26 ottobre.
Il 12 ottobre invece verrà rilasciata Hill House (The Haunting of Hill House), creata, prodotta e diretta dal genio dell'horror Mike Flanagan (Hush, Oculus, Gerald's Game). Si tratta di un drama famigliare che racconta di un gruppo di fratelli cresciuti in quella che sarebbe diventata la casa infestata più famosa al mondo. Una volta adulti a causa di un tragico evento si ritrovano di nuovo insieme, costretti a affrontare i fantasmi del passato sia quelli nascosti nella loro mente che quelli presenti nelle nebbie di Hill House.
Spazio anche al mondo Marvel su Netflix, oltre a un paio di film del MCU che verranno rilasciati il primo del mese (Guardiani della Galassia, Captain America: Il primo Vendicatore, Captain America, The Winter Soldier, Avengers, Thor, Iron Man 1-3 e Thor: The Dark Worlds), arriva il 19 ottobre anche la terza stagione di Daredevil.
Sky Ottobre – Film e Serie Tv in arrivo: Valerian e The Walking Dead l'8 ottobre
Ottobre Netflix – Elenco Quotidiano
22 – Animali Notturni
23 – Adam Sandler 100% Fresh (Show comico)
23 – Mother's Day
24 – Bodyguard – stagione 1 (serie tv)
25 – Robozuna 1 (cartoon)
26 – Le Terrificanti Avventure di Sabrina – Stagione 1 (serie tv)
26 – Been So Long (Film)
26 – Shirkers – Gioventù svogliata
26 – Castlevania – Stagione 2 (Anime Originale)
27 – Allied – Un'ombra Nascosta
31 – Cambio di Gioco
Prosegue l'appuntamento settimanale con Better Call Saul
1 – Guardiani della Galassia
1 – Captain America: Il primo vendicatore
1 – Captain America: The Winter Soldier
1 – Avengers
1 – Iron Man 1-3
1 – Thor
1 – Thor: The Dark World
1 – Dear John
1 – L'incantesimo del Lago 3
1 – The Road
1 – xXx 2: The Next Level
1 – House At the End of the Street
1 – Jennifer's Body
1 – Boygirl
1 – Thirteen – Tredici Anni
1 – The Hurt Locker
1 – Il Labirinto del Fauno
1 – The Mask You Live In (doc)
1 – Chiamatemi Francesco (miniserie)
1 – Affrontando i giganti
1 – Il Ballo delle streghe
1- Damascus Cover
1- Carrie – Lo sguardo di Satana
1 – Jagga Jasoos
1 – Wild Horses
1- Mean Girls 2
1 – Haunting – Presenze
1 – Ultraviolet
1 – Dragonball evolution
1 – Liberi sognatori (miniserie)
2 – Joe Rogan: Strange Times
3 – War Horse
3 – Rapunzel – L'intreccio della Torre
3 – Missione Tata
3 – Genitori in trappola
3 – Operation Finale
3 – Ash Vs Evil Dead – Stagione 2 (serie tv)
3 – Jimmy Bobo – Bullet to the Head
5- Big Mouth – Stagione 2 (serie tv animata)
5 – Elite – Stagione 1 (serie tv)
5 – Private Life (Film originale)
5 – YG Future Strategy Office
5 – Lost Song – stagione 1 (anime)
5 – Malevolent – Le Voci del male
5 – Super Monsters – Stagione 2 – (Originale Kids)
8 – Now You See Me 2 – I Maghi del crimine
8 – Mo Amer: The Vagabons (stand up)
8 – Pulang Film
8 – Kubo e la spada magica
9 – Liberi sognatori (Fiction ITA)
10 – 22 Luglio (Film originale)
11 – Sale, Grassi, Acidi, Calorie (Documentario originale)
12 – Femministe: Ritratti di un'epoca (Documentario originale)
12 – Apostolo (Film originale)
12 – Le curiose creazioni di Christine McConnell 1 (Show)
12 – Baby Boss – Stagione 2 – (Originale Kids)
12 – Hill House – Stagione 1 (serie tv)
12 – ReMastered: Who Shot the Sheriff (doc)
12 – Fightworld 1 (Docuserie)
12 – Erremetari – Il Fabbro e il diavolo (film)
12 – Tarzan e Jane 2 (serie animata)
13 – Dynasty – Stagione 2, un episodio a settimana  (serie tv)
15 – The Seven Deadly Sins: Revival of the Commandements (Anime originale)
16 – Black Lightning – Stagione 2, un episodio a settimana (serie tv)
16 – Belle & Sebastien (Film)
16 – Ron White: If You Quit Listening, I'll Shut Up (Stand-up)
17 – 10 Cose che odio di Te
17 – Hocus Pocus – Tre Streghe Scatenate
17 – Glory Road (Film)
17 – Soorma (Film)
19 – Daredevil – Stagione 3 (serie tv)
19 – Wanderlust – Stagione 1 (serie tv)
19 – Distrito Sevaje – Stagione 1 (serie tv)
19 – Haunted 1 (Docu serie)
19 – Hip – Hop Revolution 2 (Docu-serie)
19 – Making a Murderer – Parte 2 (Documentario originale)
19 – Mamma, Ho scoperto gli Gnom (Film animato)
19 – Larva Island 1 (serie animata)
19 – Darren Brown: Sacrifice (Show)
19 – La notte su di noi (Film)
19 – Iliang – Uomini e Lupi (film)
19 – Mamma ho scoperto gli gnomi (film animato)
19 – Best.Worst.Weekend.Ever: miniserie
19 – Chiedi al medico 1 (docuserie)
(in aggiornamento)
A ottobre su Infinity arrivano: Manifest, Splitting Up Together, Rampage e Wonder Woman