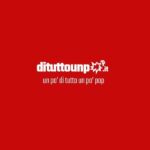 People Choice Awards 2016 i vincitori: trionfa Furious 7 per il cinema e The Big Bang Theory per la tv. Doppio premio per Melissa McCarthy
In diretta sulla CBS sono stati premiati ieri sera i vincitori dei People Choice Awards 2016, in attesa dei Golden Globe di domenica sera (notte in Italia in diretta su Sky Atlantic). I beniamini del pubblico sono stati Furious 7 nella categoria cinema, vincitore sia nella categoria generale che in quella Action, e The Big Bang Theory per la tv che resta tra le serie più amate dal pubblico, vincendo il Favorite Show e Favorite Network Tv Comedy.
Melissa McCarthy è molto amata dal pubblico americano che l'ha premiata sia come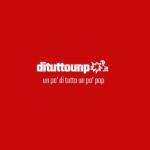 attrice comica preferita al cinema che in tv; Supergirl vince come nuovo drama mentre Scream Queens come nuova comedy con John Stamos (Grandfathered) e Priyanka Chopra (Quantico) scelti come migliori attori di nuove serie tv. Stana Katic e Nathan Fillion sono i migliori attori per un Crime Drama, categoria vinta da Person of Interest, mentre Grey's Anatomy resta la serie drama preferita, mente Homeland è la serie Premium Cable preferita e Pretty Little Liars quella cable preferita. Insomma ci sono talmente tante categoria così da accontentare tutti.
Sul fronte musicale vincono Ed Sheeran e Taylor Swift, mentre i Fifth Harmony sono il gruppo preferito dal pubblico. "What do you Mean" di Justin Bieber è la canzone preferita mente Madonna è l'icona musicale preferita.
Ecco tutto l'elenco dei vincitori (via deadline)
MOVIE CATEGORIES
Furious 7
Favorite Movie
Channing Tatum
Favorite Movie Actor
Sandra Bullock
Favorite Movie Actress
Furious 7
Favorite Action Movie
Chris Hemsworth
Favorite Action Movie Actor
Shailene Woodley
Favorite Action Movie Actress
Selena Gomez
Hotel Transylvania 2
Favorite Animated Movie Voice
Pitch Perfect 2
Favorite Comedic Movie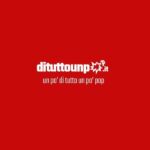 Kevin Hart
Favorite Comedic Movie Actor
Melissa McCarthy
Favorite Comedic Movie Actress
The Martian
Favorite Dramatic Movie
Johnny Depp
Favorite Dramatic Movie Actor
Dakota Johnson
Favorite Dramatic Movie Actress
Minions
Favorite Family Movie
Taken 3
Favorite Thriller movie
TV CATEGORIES
The Big Bang Theory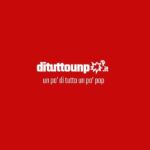 Favorite TV Show
The Big Bang Theory
Favorite Network TV Comedy
Jim Parsons
Favorite Comedic TV Actor
Melissa McCarthy
Favorite Comedic TV Actress
Grey's Anatomy
Favorite Network TV Drama
Taylor Kinney
Favorite Dramatic TV Actor
Ellen Pompeo
Favorite Dramatic TV Actress
It's Always Sunny in Philadelphia
Favorite Cable TV Comedy
Pretty Little Liars
Favorite Cable TV Drama
Kevin Hart
Favorite Cable TV Actor
Sasha Alexander
Favorite Cable TV Actress
Homeland
Favorite Premium Cable TV Show
Dwayne Johnson
Favorite Premium Cable TV Actor
Kristen Bell
Favorite Premium Cable TV Actress
Person of Interest
Favorite TV Crime Drama
Nathan Fillion
Favorite TV Crime Drama Actor
Stana Katic
Favorite TV Crime Drama Actress
Beauty and the Beast
Favorite Network TV Sci-Fi/Fantasy Show
Outlander
Favorite Cable TV Sci-Fi/Fantasy Show
Jensen Ackles
Favorite Sci-Fi/Fantasy TV Actor
Caitriona Balfe
Favorite Sci-Fi/Fantasy TV Actress
The Voice
Favorite Competition TV Show
Ellen DeGeneres
Favorite Daytime TV Host
The Talk
Favorite Daytime TV Hosting Team
Jimmy Fallon
Favorite Late Night Talk Show Host
Orange is the New Black
Favorite Streaming Series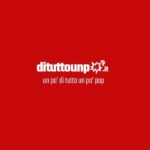 John Stamos
Favorite Actor in a New TV Series
Priyanka Chopra
Favorite Actress in a New TV Series
The Simpsons
Favorite Animated TV Show
Scream Queens
Favorite New TV Comedy
Supergirl
Favorite New TV Drama
MUSIC CATEGORIES
Ed Sheeran
Favorite Male Artist
Taylor Swift
Favorite Female Artist
Fifth Harmony
Favorite Group
Shawn Mendes
Favorite Breakout Artist
Blake Shelton
Favorite Male Country Artist
Carrie Underwood
Favorite Female Country Artist
Lady Antebellum
Favorite Country Group
Taylor Swift
Favorite Pop Artist
Nicki Minaj
Favorite Hip-Hop Artist
The Weeknd
Favorite R&B Artist
Title
Meghan Trainor
Favorite Album
"What Do You Mean?"
Justin Bieber
Favorite Song
Madonna
Favorite Music Icon
DIGITAL CATEGORIES
Britney Spears
Favorite Social Media Celebrity
Matt Bellassai
Favorite Social Media Star
Candy Crush Saga
Favorite Mobile Game
Super Smash Bros.
Favorite Video Game
Connor Franta
Favorite YouTube Star
Maddie Ziegler
The DailyMail.com
Seriously Popular Award
SPECIAL CATEGORIES
Ellen DeGeneres
Favorite Humanitarian