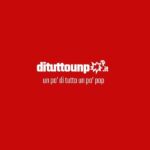 Kong: Skull Island, King Arthur: Legend of the Sword e Wonder Woman al San Diego Comic Con: rilasciati i primi poster promozionali
Il San Diego Comic Con non è solo serie tv, infatti sul lato cinema ci arriva del materiale molto interessante. Direttamente dalla Sala H ci arriva il primo poster di Kong: Skull Island, nuova pellicola di Jordan Vogt-Roberts con protagonisti Tom Hiddleston, Brie Larson, Samuel L. Jackson, John Goodman, Toby Kebbell, Thomas Mann e John C. Reilly, nelle sale dal 10 marzo 2017.
Rilaciato il primo poster di King Arthur: Legend of the Sword
In occasione del SDCC, Warner Bros. ha rilasciato il primo poster de King Arthur: Legend of the Sword, con protagonista Charlie Hunnam (nei panni di Re Artù).
La pellcola, diretta da Guy Ritchie, vede nel cast Àstrid Bergès-Frisbey, nei panni di Ginevra, Eric Bana sarà Uther Pendragon, Djimon Hounsou nei panni di Bedivere, Jude Law sarà il villain Vortigen, Katie McGrath, sarà un personaggio chiamato Elsa. Nel cast anche Mikael Persbrandt e Aidan Gillen.
Rilaciato poster di Wonder Woman
In attesa del panel di domani di Wonder Woman, quest'oggi è stato rilasciato il primo poster della pellicola.
In uscita il 2 giugno 2017 e diretta da Patty Jenkins, nel cast della pellicola troviamo: Gal Gadot (Wonder Woman), Chris Pine, Robin Wright, Danny Huston, David Thewlis, Connie Nielsen, Ewen Bremner, Saïd Taghmaoui, Elena Anaya e Lucy Davis.