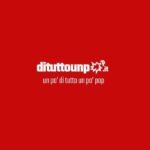 Rinnovi e Cancellazioni serie tv. Aggiornato 9/07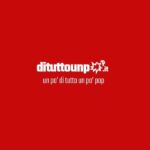 The Big Bang Theory, The Vampire Diaries, Scandal, How To Get Away With Murder torneranno per una prossima stagione? E American Crime, The Americans, Allegiance, True Detective? Per rispondere a tutti i quesiti sul futuro della vostra serie preferita ecco una guida completa alle serie tv rinnovate e alle serie tv cancellate della stagione 2014/15. Una guida che si affianca alle previsioni di rinnovo e cancellazione, al calendario delle serie tv e alla guida dei pilot dei canali generalisti.
N.B. per gli annunci da giugno 2016 in poi, visitate la nostra nuova guida sui rinnovi e cancellazioni 2016/17, clicca qui.
Aggiornamento 9/07: Syfy ha cancellato Hunters per bassi ascolti, l'episodio che andrà in onda lunedì prossimo sarà il finale di serie.
Aggiornamento 8/07: Il canale Audience Network ha rinnovato la serie sulle arti marziali, Kingdom con Matt Lauria, per una terza stagione.
Aggiornamento 7 luglio: TNT ha rinnovato Animal Kingdom per una seconda stagione, TBS Wrecked (seconda) e Angie Tribeca (terza); ABC cancella Uncel Buck; quarta stagione per Please Like Me (serie australiana negli USA su Pivot)
Aggiornamento 06/07: BBC ha rinnovato il drama Poldark per una terza stagione composta da 10 episodi che andrà in onda nel 2017. La seconda stagione debutterà nel Regno Unito nei prossimi mesi.
Aggiornamento 30/06: Syfy ha rinnovato 12 Monkeys per una terza stagione composta da 10 episodi. AMC rinnova Preacher per una seconda stagione composta da 13 episodi.
[spoiler title='Aggiornamenti precedenti' style='default' collapse_link='true']
Aggiornamento 28/06: Freeform ha rinnovato Baby Daddy per una sesta stagione.
Aggiornamento 27/06: SundanceTV ha rinnovato Hap and Leonard per una seconda stagione è l'attore James Purefoy a confermarlo su Twitter.
Aggiornamento 24/06: Hulu ha rinnovato la comedy Casual per una terza stagione, composta da 13 episodi, che debutterà nel 2017.
Aggiornamento 23/06: HBO fa marcia indietro e cancella Vinyl alla prima stagione, annullando i piani per una seconda stagione ordinata già mesi fa. Gli alti costi e i bassi ascolti, hanno probabilmente contribuito alla decisione del nuovo Presidente del network, che così ha liberato risorse da dedicare a nuovi progetti.
Aggiornamento 22/06: il canale via cavo FX ha rinnovato la serie animata, Archer per un'ottava, nona e decimi stagione, di 8 episodi ciascuna.
Aggiornamento 21/06: ITV rinnova The Frankenstein Chronicles per una seconda stagione
Aggiornamento 17/06: La terza stagione di Penny Dreadful, il cui finale è andato in onda ieri in USA, è l'ultima, come si può notare anche dalla dicitura "The End" alla fine dell'episodio. Arriva la conferma di Showtime.
Aggiornamento 16/06: BBC America ha rinnovato Orphan Black per una quinta e ultima stagione composta da 10 episodi, che andrà in onda nel 2017
Aggiornamento 14/06: HBO dopo cinque anni ha rinnovato Curb Your Enthusiasm di Larry David che avrà una nona stagione. Comedy Central rinnova per una seconda stagione Idiostitter. Rinnovata Younger per una quarta stagione.
Aggiornamento 10/06: CMT ha rinnovato Nashville per una quinta stagione, qui i dettagli. Audience Network e Direct Tv rinnovano la comedy You Me & Her per due stagioni arrivando alla terza.
Aggiornamento 6/06: Netflix rinnova Marseille
Aggiornamento 05/06: HULU cancella Deadbeat. 
Aggiornamento 03/06: Lifetime rinnova UnReal per una terza stagione ancora prima del debutto della seconda; terza stagione per The Good Witch di Hallmark; Cleverman serie australiana di ABC TV negli USA su Sundance, rinnovato per una seconda stagione. TVLand rinnova Lopez
Aggiornamento 01/06: Starz rinnova Outlander per due stagioni, rispettivamente basate sul terzo e quarto libro della serie di Dian Gabaldon da cui è tratta. Showtime intanto ha rinnovato Homeland per altre due stagioni, settima e ottava stagione, la sesta è stata inoltre rimandata a gennaio 2017 (la serie normalmente andava in onda in autunno).
Aggiornamento 31/05: Amazon ha rinnovato Transparent per una quarta stagione, la terza debutterà in autunno, la quarta sarà rilasciata nel 2017.
Aggiornamento 26/05: BBC Two ha rinnovato Peaky Blinders per una quarta e quinta stagione composte da 6 episodi scritti tutti dal creatore Steven Knight. CBS ha cancellato Limitless, qui i dettagli.[/spoiler]
NB: la guida sarà aggiornata ad ogni nuovo annuncio!
[vc_tta_tabs][vc_tta_section title="Serie TV Rinnovate" tab_id="1446810095279-023da7be-0841″]
100 Code – HBO Nordic – 2°
12 Monkeys – Syfy –  3°
2 Broke Girls – CBS – 6°
American Dad – TBS – 12° e 13° (22 ep ognuna)
American Horror Story – FX – 6° (antologica)
American Crime – ABC – 3°
Animal Kingdom – TNT – 2°
Angie Tribeca – TBS – 3° 
Another Period – Comedy Central – 3°
Aquarius – NBC – 2°
Archer – FX – 8°/9°/10°
Arrow – The CW – 5°
Ash vs Evil Dead – Starz – 2°
Baby Daddy – ABC Family – 5°- 6°
Ballers – HBO – 2°
Banshee – Cinemax – 4° Ultima stagione
Baskets – FX – 2°
Bates Motel – A&E – 4° 5°
Being Mary Jane – BET – 4°
Between – City tv/Netflix – 2°
Better Call Saul –  AMC – 3°
Billions – Showtime – 2°
Black Sails – Starz – 3° e 4°
Black-ish – ABC – 3°
Blindspot – NBC – 2°
Bloodline –  Netflix – 2°
Blue Bloods – CBS – 7°
Bob's Burgers – Fox – 6°7°,8°
Bones – FOX – 12° e ultima

Bosch – Amazon – 3°
Broadchurch  – ITV – 3°
Broad City – Comedy Central –  4°5°
Brooklyn Nine-Nine –  FOX –  4°
Call the Midwife 6° – ITV
Casual – Hulu- 3°
Chasing Life –  ABC Family – 2°
Chicago Fire – NBC – 5°

Chicago Med – NBC – 2°
Chicago PD –  NBC –  4°
Childrens Hospital – Adult Swim – 7°
Cleverman – Sundance/ABC TV Australia 2°
Code Black – CBS – 2°
Colony – USA Network – 2°

Crazy Ex-Girlfriend – The CW 2°
Criminal Minds – CBS – 12°
Criminal Minds: Beyond Borders – CBS – 2°
Crossing Lines  – TF1 – 3°
Cuckoo – BBC Three – 4° e 5°
Curb Your Enthusiasm – HBO – 9° 
Daredevil – Netflix – 2°
Dark Matter – Syfy – 2°
Defiance – Syfy – 3°
Degrassi: Next Class – Netflix – 2°
Devious Maids –  Lifetime – 3° 4°
Difficult People – Hulu – 2°
Doctor Who – BBC – 9°
Doll and Em – HBO – 2°
Dr. Ken – ABC – 2°
Elementary – CBS – 5°
Empire – Fox – 3°
F is for Family – Netflix- 2°
Fargo – FX – 3°
Family Guy/ I Griffin – FOX -15°
Fear The Walking Dead – AMC – 2° (la prima è ancora da trasmettere)
Fortitude – Pivot/Sky – 2°
Fresh Off The Boat – ABC – 3°
From Dusk Till Dawn: The Series – El Rey – 3°
Full Cirlce – 3° – Direct TV/Audience
Fuller House – 2° – Netflix
Game of Thrones – HBO – 7°
Getting On – HBO – 3° e ultima stagione
Girlfriends Guide to Divorce – Bravo – 5°
Girls Meets World – Disney – 3°
Girls – HBO – 6°
Gotham – Fox – 3°
Grace and Frankie – Netflix – 2°-3° ancor prima del rilascio della 2

Grey's Anatomy – ABC – 13°
Grimm –  NBC – 6°
Hand of God – 2° – Amazon
Halt and Catch Fire – 3°- AMC
Hap & Leonard – SundanceTV – 2°
Hawaii Five-O – CBS – 7°
Homeland – Showtime –  6°-7°-8°
House of Cards – Netflix – 5°
How to Get Away With Murder – ABC – 3°
Humans – Channel 4 / AMC – 2°
Idiositter – Comedy Central – 2°
Impastor – TvLand – 2°
Inside Amy Schumer – Comedy Central – 5°
Into the Badlands – AMC – 2°
It's Always Sunny in Philadelphia – FXX – 13°/14
iZombie – The CW – 3°
Jane the Virgin – The CW – 2°
Jessica Jones – Netflix – 2°
Jilljoys – Syfy – 2°
Kingdom – Audience Network – 3°
Law and Order SVU – NBC – 18°
Legends of Tomorrow – The CW – 2°
Les Revenants – Canal+ –  2°
Life in Pieces – CBS – 2°
Longmire – Netflix  – 5°
Lopez – TvLand – 2°
Love – Netflix – 2° (ordinata direttamente per 2 stagioni)
Lucky Man – Sky1 (UK) – 2°
Lucifer – FOX – 2°
Madam Secretary – CBS – 3°
Major Crimes – TNT – 6°
Man Seeking Woman  – FXX – 3°
Marco Polo – Netflix –  2°
Marseille – Netflix – 2°
Marvel's Agents of S.H.I.E.L.D. – ABC – 4°
Master of None – Netflix – 2°
Masters of Sex –  Showtime – 4°
Mercy Street – PBS – 2°
Mistresses – ABC – 3° 4°
Modern Family – ABC – 8°
Mom – CBS – 4°
Motvie – CTV – 3°
Mozart in the Jungle – Amazon – 3°
Mr. Robot – USA Network – 2°
Murder in the First – 3° – TNT
Nashville – ABC CMT – 5°
NCIS – CBS – 14°-15°
NCIS: Los Angeles – CBS – 8°
NCIS New Orleans – CBS – 3°
New Girl – FOX – 6°
Odd Mom Out – Bravo – 2°
Once Upon a Time – ABC – 6°
Orange is The New Black – 7° 
Orphan Black – BBC America – 5° e ultima stagione
Outcast – Cinemax/Fox International 2°
Outlander – Starz – 3°-4°
Outsiders – WGN America – 2°
Peaky Blinders – BBC Two – 4° e 5°
Playing House – Usa Network – 3°
Please Like Me – Pivot – 4°
Poldark – BBC One – 2° – 3°
Power – Starz – 3°
Powers – Playstation – 2°
Preacher – AMC – 2°
Pretty Little Liars – ABC Family – 7°
Quantico – ABC – 2°
Ray Donovan – Showtime – 4°
Red Oaks – 2° – Amazon
Reign – The CW – 4°
Ripper Street – Amazon – 5° ultima
Rookie Blue – ABC – 6°
Rosewood – FOX – 2°
Saint & Sinners – Bounce – 2°
Salem – WGN America – 3°
Savig Hope – CTV – 5°
Schitt's Creek – CBC – 3°
Scandal – ABC – 6°
Scorpion – CBS – 3°
Scream – MTV – 2°
Scream Queens – FOX – 2°
Secrets & Lies – ABC – 2°
Sense8 – Netflix – 2°
Sex&Drugs&Rock&Roll – FX- 2°
Shameless – Showtime – 7°
Shades of Blue – NBC – 2°
Shadowhunters – Freeform – 2°
Silicon Valley – HBO – 4°
Sherlock –  BBC – 4°
Sleepy Hollow – Fox – 4°
South Park – Comedy Central – 23° (la 19° inizierà il 16 settembre)
Stitchers – ABC Family – 2°
Supergirl – Si sposta su The CW – 2°
Supernatural – The CW – 12°
Superstore – NBC – 2°
Suits – USA Network – 6°
Survivor's Remorse – Starz – 2° 3°
Teen Wolf – MTV – 6°
The 100 – The CW –  4°
The Affair –  Showtime – 3°
The Americans – FX – 5°- 6° (e ultima)
The Art of More – Crackle – 2°
The Big Bang Theory  – CBS – 9° 10°
The Blacklist   NBC   4°
The Carmichael Show – NBC – 3°
The Catch – ABC – 2°
The Comeback   HBO  2°
The Detour – TBS – 2°
The Expanse – Syfy – 2°
The Fall   BBC   3°
The Flash  The CW   3°
The Fosters   ABC Family  4°
The Frankenstein Chronicles 2°
The Goldbergs – ABC – 4° 
The Good Witch – Hallmark – 3°
The Jim Gaffigan Show – TvLand – 2
The Knick   Cinemax   2°
The Last Man on Earth – Fox- 3°

The Last Kingdom – BBC/BBC America – 2°
The Last Ship – TNT – 3°
The Leftovers – HBO – 3° e ultima
The Magicians – Syfy – 2°
The Man in The High Castle – Amazon – 2°
Last Man Standing – ABC – 5°
The Mindy Project – Hulu – 5°
The League  FXX  7° e ultima stagione
The Leftovers   HBO   2°
The Librarians  TNT  3°
The Middle – ABC – 8°
The Missing   Starz  2°
The Night Shift – NBC – 3°
The Musketeers  BBC  3°
The Odd Couple – CBS – 3°
The Originals  The CW   4°
The Path – Hulu- 2°
The Ranch – Netflix – 2°
The Real O'Neals – ABC – 2°
The Royals – E! – 3°
The Shannara Chronicles – MTV – 2°
The Simpsons FOX 27° e 28°
The Strain   FX   3°
The Vampire Diaries   8°
The Walking Dead   AMC  7°
The X-Files   Fox  10° (serie evento)
Transparent  Amazon  2°-3°-4°
True Detective  HBO  2° (antologica)
Turn  AMC  2° 3°
Two Broke Girls   CBS   5°
Tyrant    FX    2° 3°
Unbreakable Kimmy Schmidt   Netflix   3°
Undateable – NBC – 3°
Underground – WGN America – 2°
UnReal – Lifetime – 3°
Veep – HBO – 6°
Vikings  History  5°
Wayward Pines 2° FOX
When Calls the Heart Hallmark  2°
Workhaolics – Comedy Central – 6° 7° 
Wrecked – TBS – 2°
You Me & Her – Audience Network – 2° 3°
Younger – TVLand – 4°
Young & Hungry – ABC Family – 4°
You're the Worst   FX  3°
Z Nation  Syfy   3°
Zoo – 2° – CBS
[/vc_tta_section][vc_tta_section title="Serie TV Cancellate" tab_id="1446810095577-eb755132-d043″]
24: Lives Another Day   Fox   miniserie
A.D. – NBC – 1
A to Z     NBC     1
About a Boy – NBC – 2
Agent X – TNT- 1
Allegiance   NBC   1
American Odysseiy – NBC – 1
Angel From Hell – CBS – 1 (sospesa dopo 5 episodi)
Anger Managment   FX  conclusa dopo 2 stagioni e 100 episodi
American Odyssey – NBC – 1
Ascension   Syfy   miniserie non rinnovata
Atlantis   BBC   2
Awkward (Diario di una nerd superstar) – MTV – 5 
Backstrom – FOX – 1
Bad Judge   NBC   1
Battle Creek – CBS – 1
Beauty and the Beast – The CW – 4 (in onda primavera/estate 2016)
Benched   USA Network   1
Beowulf – ITV – 1
Bitten – Space – 3
Black Box    ABC   1
Blood and Oil – ABC 1
Boardwalk Empire   HBO  conclusa dopo 5 stagioni
Bordertown – FOX – 1
Castle – ABC – 8
Chasing Life – ABC Family – 2
Clipped – TBS 1
Cougar Town   TBS  conclusa dopo 6 stagioni
Coach – NBC – cancellata prima di andare in onda
Cooper Barrett's Guide To Surviving Life – FOX – 1
Complications – USA Network – 1
Constantine – NBC – 1 (salvata da un altro canale?)
Containment  – The CW – 1
Continuum – 4
Covert Affairs   USA Network  5
Cristela – ABC – 1
Crossbones   NBC   1
Crowded – NBC – 1
CSI – CBS 
CSI Cyber – CBS – 2
Dallas   TNT   3
Damien A&E 1
DaVinci's Demons  Starz  – la terza stagione sarà l'ultima
Deadbeat – HULU – 3°
Defiance – Syfy – 3°
Dominion – Syfy – 2
Downton  Abbey – ITV – 6
Emerald City   NBC cancellata prima di andare in onda Ri-ordinata da NBC
Extant 2
Episodes – Showtime – 5° e ultima stagione
Eye Candy – MTV – 1
Faking It – MTV – 3° 
Finding Carter – MTV – 2
Forever – ABC – 1
Franklin and Bash   TNT  4
Galavant – ABC – 2
Game of Silence – NBC – 1
Gang Related   Fox   1
Garfunkel & Oats  IFC  1
Glee   Fox  conclusa dopo 6 stagioni
Graceland – 3- USA Network
Gracepoint   Fox   1 (presentata come serie limitata)
Grandfathered – FOX – 1
Hannibal – NBC – 3
Happyish  Showtime  1
Happyland   MTV  1
Hart of Dixie – The CW – 4
Haven – Syfy – 5°
Heartbeat – NBC – 1
Helix – Syfy – 2
Hell on Wheels – AMC – 5° e ultima stagione
Hemlock Grove –  Netflix – 3° e ultima stagione
Heroes Reborn – NBC – stagione unica
Hieroglyph   FOX mai trasmessa
Hindsight – VH1 – 1
House of Lies – Showtime – 5°
Hunters – Syfy – 1°
In the Flesh   BBC   2
Intruders   BBC America   1
Kevin From Work – Freeform (ex ABC Family) 1
Legends – TNT – 2
Limitless – CBS – 1
Looking  HBO  2 (ci sarà un film speciale conclusivo)
Mad Dogs – Amazon – 1
Manhattan – WGN America – 2
Manhattan Love Story   ABC   1
Married – FX – 2
Marry Me – NBC – 1
Marvel Agent Carter – ABC – 2
Members Only  ABC  cancellata prima di andare in onda
Mike and Molly CBS -6 (in onda dal 6/01/16)
Mission Control  NBC  cancellata prima di andare in onda
Mr Robinson – NBC – 1
Mulaney   FOX  1
Mystery Girls  ABC Family  1
Of Kings and Prophets – ABC (cancellato dopo due episodi)
One Big Happy – NBC – 1
Parenthood   NBC   conclusa dopo 6 stagioni
Parks and Recreation  NBC conclusa dopo 7 stagioni
Penny Dreadful – Showtime – 3° e ultima stagione
Perception   TNT   3
Person of Interest – CBS – 5° (13 episodi)
Proof TNT 1
Public Morlas TNT 1
Reckless   CBS   1
Rectifiy Sundance 4 (trasmessa in autunno 2016)
Recovery Road – Freeform 1
Red Band Society   Fox   1
Resurrection – ABC – 1
Revenge – ABC – 4
Ripper Street – Amazon – 5° ultima
Rizzoli & Isles – TNT -7
Rookie Blue – ABC/Global 6
Royal Pains – USA Network – 8
Rush   USA Network  1
Rush Hour – CBS – 1
Saint George   FX  1
Satisfaction – USA Network – 2
Selfie   ABC   1
Second Chance – FOX – 1
Sirens – USA Network – 2
Sons of Anarchy  FX   conclusa dopo 7 stagioni
Stalker – CBS – 1
State of Affairs – NBC – 1
Switched at Birth – ABC Family/FreeForm – 5 
Taxi Brooklyn   TF1/NBC   1
Telenovela – NBC – 1
The After Amazon  cancellata prima di andare in onda
The Bastard Executioner – FX – 1
The Bridge   FX   2
The Brink – HBO – 2°
The Comedians   FX   1
The Exes – TVLand – 4°
The Family – ABC – 1
The Following – FOX – 3 
The Good Wife – CBS – 7
The Grinder – FOX – 1
The Killing  Netflix  conclusa dopo 4 stagioni
The Lizzie Borden Chronicles – Lifetime – 1 (serie limitata)
The Lottery  Lifetime  1
The McCarthys   CBS   1
The Mentalist   CBS conclusa dopo 7 stagioni
The Messengers – The CW – 1
The Millers   CBS   2
The Newsroom   HBO  conclusa dopo 3 stagioni

The Mysteries of Laura – NBC – 2
The Muppets – ABC – 1
The Returned – A&E – 1
The Whispers – ABC – 1
Togheterness – HBO –  2°
Treme   HBO   conclusa dopo 4 stagioni
True Blood   HBO conclusa dopo 7 stagioni
Twisted   ABC Family 1
Two and a Half Men  CBS  conclusa dopo 12 stagioni
Uncle Buck – ABC – 1
Undateable – NBC – 3
Under the Dome – CBS – 3
Unforgettable – A&E – 4
Vinyl – HBO – 2° 1°
Your Family or Mine – TBS 1
Welcome to Sweden NBC – conclusa dopo due stagioni
White Collar  USA Network conclusa dopo 6 stagioni
Web Therapy – Showtime – 4
Wicked City – ABC – 1
Wilfred   FX   conclusa dopo 4 stagioni
[/vc_tta_section][/vc_tta_tabs]