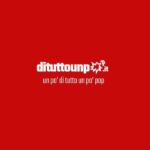 SAG Awards 2017: tutti i vincitori delle serie tv – Stranger Things, OITNB e The Crown in testa
Domenica si è tenuta la cerimonia di premiazione dell'associazione degli attori americani che premiano i propri colleghi (la Screen Actors Guild che dà il nome al premio), i SAG Awards 2017, giunti alla 23esima edizione. Tra le serie tv troviamo vincitori nelle categorie drama e comedy rispettivamente la rivelazione della scorsa estate Stranger Things e per il terzo anno consecutivo la comedy di Netflix, Orange is the New Black.
Il colosso dello streaming può gioire anche del riconoscimento a Claire Foy e John Lithgow per The Crown, dopo la vittoria un po' a sorpresa ai Golben Globes. FX invece rimane un osso duro grazie al drama rivelazione dello scorso anno American Crime Story: People v O.J. Simpson, merito anche dell'interpretazione di Sarah Paulson per il personaggio di Marcia Clark (per questo ruolo l'attrice ha già ricevuto Emmy, Golden, Critics' Choice Television Award e TCA Award).
David Harbour, interprete dello sceriffo Jim Hopper in Stranger Things, ritirando il premio insieme al numeroso cast si è lanciato in un'appassionato discorso sull'importante dell'arte in questi tempi difficili (compresa la presidenza Trump). Parole che hanno ricordato quelle di Meryl Streep ai Golden Globes: "Noi gente del Mid-West del 1983 allontaneremo i bulli, offriremo riparo agli stranieri e agli emarginati, a coloro che non hanno una casa. Sconfiggeremo le bugie, daremo la caccia ai mostri e quando ci sentiremo persi nell'ipocrisia e nella noncurante violenza di alcuni individui e di alcune istituzioni, noi come lo sceriffo Jim Hopper daremo un pugno in faccia a coloro che cercano di distruggere le gente debole, senza diritti ed emarginata."
SAG Awards 2017 – Ecco tutti i vincitori delle serie tv:
Cast in un drama
Downton Abbey
Game of Thrones
Stranger Things
The Crown
Westworld
Attore in un drama
Sterling K. Brown, This Is Us
Peter Dinklage, Game of Thrones
John Lithgow, The Crown
Rami Malek, Mr. Robot
Kevin Spacey, House of Cards
Attrice in un drama
Millie Bobby Brown, Stranger Things
Claire Foy, The Crown
Thandie Newton, Westworld
Winona Ryder, Stranger Things
Robin Wright, House of Cards
Cast in una comedy
Black-ish
Modern Family
Orange Is the New Black
The Big Bang Theory
Veep
Attore in una comedy
Anthony Anderson, Black-ish
Tituss Burgess, Unbreakable Kimmy Schmidt
Ty Burrell, Modern Family
William H. Macy, Shameless
Jeffrey Tambor, Transparent
Attrice in una comedy
Uzo Aduba, Orange Is the New Black
Jane Fonda, Grace and Frankie
Ellie Kemper, Unbreakable Kimmy Schmidt
Julia Louis-Dreyfus, Veep
Lily Tomlin, Grace and Frankie
Attore in una miniserie o film tv
Riz Ahmed, The Night Of
Sterling K. Brown, American Crime Story: People v O.J. Simpson
Bryan Cranston, All the Way
John Turturro, The Night Of
Courtney B. Vance, American Crime Story: People v O.J. Simpson
Attrice in una miniserie o film tv
Bryce Dallas Howard, Black Mirror
Felicity Huffman, American Crime
Audra McDonald, Lady Day at Emerson's Bar and Grill
Sarah Paulson, American Crime Story: People v O.J. Simpson
Kerry Washington, Confirmation
Stunt
Game of Thrones
Marvel's Daredevil
Marvel's Luke Cage
The Walking Dead
Westworld