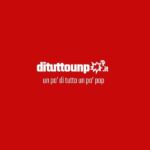 Serie TV Promo: Veep e SIlicon Valley
Il 24 aprile dopo Game of Thrones arrivano la terza stagione di Silicon Valley e la quinta stagione di Veep, ecco i due nuovi promo rilasciati dalla HBO in attesa delle nuove stagioni.
https://www.youtube.com/watch?v=MMAUG8oVY_4
Serie TV promo The Real O'Neals
Tutta da scoprire è la nuova comedy familiare della ABC The Real O'Neals: una famiglia di origine irlandese, molto cattolica e devota ma piena di segreti da svelare: dal divorzio dei genitori al figlio che si rivela gay. La serie debutterà il 2 marzo con i primi due episodi all'interno della serata comedy familiare del mercoledì, uno dopo The Middile e uno dopo Modern Family (come fatto lo scorso anno con Fresh off The Boat), per poi spostarsi dall'8 marzo al martedì dopo Fresh off The Boat. Basata su un'idea di Dan Savage e scritta da David Windsor e Casey Johnson, The Real O'Neals vede nel cast Martha Plimpton (Raising Hope) nei panni della religiosa madre, Jay R. Ferguson (Mad Men) il padre poliziotto e i tre figli Noah Galvin, Matt Shivley e Bebe Wood (The New Normal).