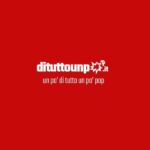 Settembre Netflix Serie Tv, Film e Documentari in arrivo
La miniserie Maniac il 21 settembre con Emma Stone, Justin Theroux, Sally Field e Jonah Hill diretta da Cary Joji Fukunaga è probabilmente la produzione seriale più attesa del Settembre Netflix, seguita a ruota dalla seconda stagione di Iron Fist e dalla quinta di Bojack Horseman. Interessanti anche i ritorni di Atypical e American Vandal due commedie particolari in cerca di conferme con la seconda stagione, mentre tutta da scoprire The Good Cop, un poliziesco comedy che ricorda tanto quelli dei canali generalisti.
La Catedral del Mar si unisce alle produzioni in lingua spagnola come Le Ragazze del Centralino 3 e Ingovernabile 2, mentre per quanto riguarda le serie non inedite arrivano Brooklyn Nine Nine 4 e How To Get Away With Murder 3.
Tra i film originali spicca sicuramente l'italiano Sulla mia Pelle, la storia di Stefano Cucchi che sarà presentata anche a Venezia. Arrivano in catalogo classici moderni come Lost in Translation e Mulholland Drive o pellicole come Rogue One: A Star Wars Story o Legion.
Film e Serie Tv su Sky a Settembre: Benedetta Follia, Chiamami col Tuo Nome e Sharp Objects
Settembre Netflix – Elenco Quotidiano
15 – The Terminal (Film)
15 – The Frankenstein Chronicles 2 – Serie Tv inedita
15 – Transformers: Prime Kids
15 – My Little Pony: L'amicizia è magica 5 Kids
15 – The Mogli e un marito – Show
15 – Inside the Freemasons – Doc
15 – Come diventare grandi nonostante i genitori – Film
15 – Al Hayba – Serie Tv 1° Tv
15 – Tutte le cose che so di lui – Film
15 – Cabins in the wild with Dick Strawbridge – Show
15 – How To Live Mortage Free with Sara Beeny – Show
18 – D.L. Hugley: Contrarian – Show Comico Originale
20 – Brooklyn Nine-Nine 4 – Serie Tv (già in Italia su Premium Joi)
21 – Maniac – Miniserie Originale
21 – Raniha Bastos: Ultimate
21 – The Good Cop 1 – Serie Tv Originale
21 – Battlefish – Doc 1° Tv
21 – Hilda – Kids Originale
21 – Quincy – Doc. Originale
21 – Blair Witch – Film
21 – Dragon Pilot: Hinsone & Masotan – Anime Originale
21 – Nappily Ever After – Flm Originale
22 – Ouija: Le origini del male – Film
22 – Jack Reacher: Punto di non ritorno – Film
22 – Will Hunting: Genio Ribelle – Film
22 – Sausage Party – Vita segreta di una salsiccia – Film
26 – Norsemen 2 – 1° Tv (produzione norvegese)
27 – Lost in Translation – Film
27 – Il Miglio Verde – Film
27 – The Pianist/ Il pianista – Film
27 – Zero Dark Thirty – Film
27 – How To Get Away With Murder 3 – Serie Tv (già in Italia su Fox)
28 – Mine – Film
28 – Made in Mexico – Reality Originale
28 – Chef's Table: Volume 5 – Doc Originale
28 – Hold the Dark – Film Originale
28 – Jack Whitehall: Travels with my Father 2 – 1° Tv reality
28 – The 3RD Eye – Film 1°Tv (Indonesia)
28 – Somewhere Between 1 – 1° Tv (produzione ABC)
28 – Lost Song – Anime Originale
28 – Forest of Piano – Anime Originale
28 – Skylanders Academy 3 – Serie Tv Kids Originale
28 – Reboot: The Guardian Code – Kids Originale
28 – Two Catalonias – Film Originale
28 – Lessons From a School Shooting: Notes From Dunblane – Doc. Originale
29 – Oceania – Film
30 – RuPaul's Drag Race 10 – Reality
Settembre Prime Video: The Purge, Forever, Riverdale, Quantico e molto altro
1 – Sisters 1 – Serie Tv 1° Tv (produzione australiana)
1 – Monkey Twins 1 – Serie Tv 1° Tv (produzione thailandese)
1 – La Catedral del Mar 1 – Serie Tv 1° Tv (produzione spagnola)
1 – Eva contro Eva – Film
1 – The Client List 1-2 – Serie Tv
1 – Inferno – Film
1 – Teen Wolf 6 – Serie Tv (già in Italia su Fox)
1 – Pets – Film
1 – Pain & Gain: Muscoli e denaro – Film
1 – Una Notte da Leoni – Film
1 – Shooter – Film
1 – Good Witch 4 1°Tv Serie Tv
1 – World War Z – Film
1- Baby Boy – Una vita Violenta – Film
1 – Team America World Police  – Film
1 – Mountain – Doc
1 – Molta Brigata, vita beata
1 – Backstage 2
1 – Kill la Kill Serie Animata
1 – Tutti Pazzi per Re Julien 2 Serie Animata
1 – Come l'acqua per gli elefanti  – Film
1 – Idiocracy  – Film
1 – Resident Evil: Damnation
1 – Un giorno come tanti  – Film
1 – Friends with Money  – Film
1 – The Signal  – Film
1 – L'assassina  – Film
1- The Dark Crystal  – Film
1 – Grace di Monaco  – Film
1 – Hostel 2  – Film
1- Stuart Little 3  – Film
1 – Drunken Master  – Film
1 – Paranormal Activity 4  – Film
1 – Sparring  – Film
1 – Meteor Garde 1 1° TV
1 – Vroomiz Serie Animata
1 – Un fidanzato per mia moglie  – Film
1 – Deuce Bigalow – Puttano in saldo
1 – Il giorno perfetto – Doc
1 – Kickboxer: Retaliation  – Film
5 – Mulholland Drive – Film
5 – Chocolat – Film
7 – Le Ragazze del Centralino 3 – Serie Tv Originale
7 – Marvel's Iron Fist 2 – Serie Tv Originale
7 – Atypical 2 – Serie Tv Originale
7 – First and Last – Doc 1° Tv
7 – Sierra Burgess è una sfigata – Film Originale
7 – The Most Assassinated Woman in the World – Film 1°Tv (Belgio)
7 – City of Joy – Doc. Originale
7 – Next Gen – Kids Originale
7 – The Gunman (Film)
7 – Stretch Armstrong & The Flex Fighters 2 – Serie Tv Kids Oridinale
10 – Il superpoliziotto del supermercato 2
11 – The Resistance Banker – Film 1° Tv (Olanda)
11 – Daniel Sloss: Live Show – Show Comico Originale
11 – La Chiave di Sara
12 – Sulla Mia Pelle – Film Originale (Italia)
12 – Legion – Film
12 – Rogue One: A Star Wars Story
12 – Jane – Film
14 – Bojack Horseman – Serie Tv Originale
14 – Il Principe dei Draghi – Kids Originale
14 – Ingovernabile 2 – Serie Tv Originale
14 – The Angel – Film Originale
14 – The World's Most Extraordinary Homes 2A – Doc 1°Tv
14 – La Seconda Vita di Anders Hill – The Land of Steady Habits – Film Originale
14 – Car Masters: Rust to Richies – Doc 1°Tv
14 – American Vandal 2 – Serie Tv Originale
14 – Boca Juniors Confidential – Doc Originale
14 – Super Monsters Monster Party: Songs – Kids Originale
14 – Bleach – Anime Originale
14 – Last Hope – Anime Originale
14 – Norm Macdonald Has a Show – Show Comico
14 – PadMan – Film
14 – Mersal – Film
Prosegue l'appuntamento settimanale con Mr Sunshine, A Taiwanese Tale of Two Cities, Shooter, Meteor Garden
Settembre Infinity da Ready Player One a The 100 in contemporanea con Premium
(in aggiornamento)