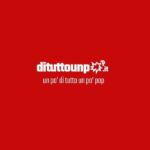 Film e Serie Tv a Novembre sui canali Sky
Anche novembre sarà un mese ricco di novità e considerando che proseguiranno le serie tv iniziate a Ottobre da Succession a Grey's Anatomy, 911 e The Resident, Criminal Minds e The Gifted e The Walking Dead, ogni settimana il numero di serie tv sui canali Sky è sempre più ricco. Questo mese House of Cards in contemporanea con Netflix, arriva finalmente American Horror Story: Apocalypse, Krypton su Premium, ma anche Kidding con Jim Carrey e Outlander a pochi giorni dalla messa in onda USA. Da non perdere la miniserie inglese A Very English Scandal. 
Sul fronte cinematografico il titolo di punta è indubbiamente Black Panther il 5 novembre su Sky Cinema, interessante l'arrivo del film tv My Dinner with Hervè di HBO, ma anche 50 sfumature di Rosso su Premium Cinema.
Novembre Netflix: Baby, Narcos, 1983, Outlaw King, La Bella e La Bestia e altro
Sky Novembre Il Calendario delle serie tv su Sky Atlantic, Fox, laF, Premium
2/11 House of Cards 6 (ultima stagione) Sky Atlantic 2 episodi
5/11 Station 19 2 Fox Life ore 22:00
7/11 American Horror Story: Apocalypse Fox ore 21:50
7/11 Kidding 1 Sky Atlantic doppio episodio ore 21:15
7/11 I'm Dying Up Here 2 (ultima stagione) Sky Atlantic ore 22:15
9/11 Outlander 4 FoxLife ore 21:00
9/11 Archer 4 Fox Animation ore 22:40 2 episodi dal lunedì al venerdì
12/11 Bull 2 FoxCrime ore 21:05 doppio episodio 1° Tv Sky
12/11 Marte 2 ore 21:05 National Geographic Channel
15/11 Little Murders by Agatha Christie 3 Fox Crime ore 21:05
16/11 Krypton 1 Premium Action ore 21:15
18/11 Last Man Standing – L'uomo di casa 7 Fox ore 21
18/11 Fresh off the Boat 5 Fox ore 21:25
19/11 Deutschland 86 Sky Atlantic ore 21:15 doppio episodio
19/11 Lucifer 3 Premium Action ore 21:15
21/11 Shades of Blue 3 (ultima stagione) Premium Crime ore 21:15
23/11 Animal Kingdom 3 Premium Crime ore 21:15
23/11 A Very English Scandal FoxCrime ore 21:55
TBD Cardinal 1 laF
NB: tutte le serie tv sono on demand su Sky dal giorno dopo la messa in onda (le serie Premium anche su Infinity); in streaming su SkyGo (su NowTv non tutto è presente).
Sky Novembre – Film in 1° Tv Sky Cinema e Premium Cinema
1/11 Alibi.com Premium Cinema
1/11 Nemesi Sky Cinema Uno
2/11 Riccardo va all'Inferno Sky Cinema
2/11 Mia Pincola Monky Sky Cinema
3/11 Viking Destiny Sky Cinema Uno
4/11 Caravaggio – L'anima e il Sangue Sky Cinema Cult
4/11 Mazinga Z: Infinity Sky Cinema Max
4/11 RIcetta Mortale Sky Cinema Passion
5/11 Black Panther Sky Cinema Uno
6/11 The Forgiven – Il Perdono Sky Cinema Uno
7/11 Mom and Dad – Istinto Omicida Sky Cinema Uno
8/11 Annabele Creation Premium Cinema
9/11 Proud Mary Sky Cinema Uno
9/11 Ruby – La Piccola Strega Sky Cinema Family
10/11 The Bachelors – Un Nuovo Inizio Sky Cinema Uno
11/11 Berlin Syndrome – In Ostaggio Sky Cinema Uno
11/11 La sposa Bambina Sky Cinema Cult
12/11 Tomb Raider  Sky Cinema Uno
13/11 Made in France Sky Cinema Uno
14/11 The Vault – Nessuno è al sicuro Sky Cinema Uno
14/11 Sleeper – Doppia Identità Sky Cinema Max
15/11 Cinquanta Sfumature di Rosso Premium Cinema
16/11 Free Fire Sky Cinema Uno
17/11 Run The Tide – Inseguendo un sogno Sky Cinema Uno
18/11 Exposed – Nell'ombra di un delitto Sky Cinema Uno 1° Tv Sky
18/11 Il Piccolo Inquilino Sky Cinema Passion
19/11 Ferdinand Sky Cinema Uno
21/11 My Dinner with Hervè (HBO) Sky Cinema Uno
22/11 Virgin Mountain Sky Cinema Cult
22/11 Blu Profondo Premium Cinema
23/11 La Vedova Winchester Sky Cinema Uno
23/11 Il Tesoro di Whittmore Sky Cinema Family
24/11 The Girl in the Book Sky Cinema Uno
25/11 Looking Glass- Oltre lo specchio Sky Cinema Uno
25/11 Jane Fonda in Five Acts (Doc. HBO) Sky Cinema Cult
26/11 American Assassin Sky Cinema Uno
27/11 A small world – Ricordi lontani Sky Cinema Uno
27/11 The Archer Sky Cinema Max
28/11 Inferno di Cristallo Sky Cinema Uno
29/11 L'ora più Buia Premium Cinema
30/11 Finchè Giudice non ci separi Sky Cinema Uno
NB: tutte le serie tv sono on demand su Sky dal giorno dopo la messa in onda (le serie Premium anche su Infinity); in streaming su SkyGo
Film e Serie Tv a novembre su Infinity: Shark – il primo Squalo, Krypton, Lucifer 3 e molto altro