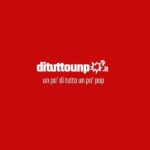 Upfronts 2018 i trailer ABC: The Rookie, A Million Little Things, Grand Hotel, Whiskey Cavalier, The Fix, Single Parents, The Kids Are Alright
Upfronts 2018 i trailer ABC – ABC dopo aver presentato i palinsesti  ha anche rilasciato i trailer delle nuove serie tv. Il canale quest'anno ha ordinato 5 drama: The Rookie, A Million Little Things, Grand Hotel, Whiskey Cavalier, The Fix e 3 comedy: Single Parents, The Kids Are Alright e Schooled. Vediamo i trailer appena rilasciati:
I trailer : NBC – FOX – CBS – The CW
I Palinsesti: NBC – FOX – ABC – CBS – The CW
Tutte le notizie dagli Upfronts 2018 – Qui
Upfronts 2018 i trailer ABC: The Rookie
The Rookie racconta di John Nolan, il più vecchio tra gli ultimi arrivati nella stazione di polizia di Los Angeles. Ricominciare daccapo è molto difficile, soprattutto per un uomo di provincia come John Nolan, che dopo un incidente in cui ha rischiato la vita decide di realizzare il suo sogno di entrare in polizia. John sarà l'agente più vecchio tra le nuove reclute della polizia di Los Angeles, e si ritroverà quindi in una squadra di giovani, e sa che se avrà difficoltà a tenere il passo non metterà a rischio solo la sua vita, ma anche quella degli altri. Nel cast: Nathan Fillion, Alyssa Diaz, Richard T. Jones, Titus Makin, Mercedes Mason, Melissa O'Neil, Afton Williamson e Eric Winter.
Upfronts 2018 i trailer ABC: A Million Little Things
A Million Little Things racconta di un gruppo di amici di Boston che si sono conosciuti in circostanze inaspettate. Alcuni hanno successo, altri sono in difficoltà a lavoro e in amore, altri si sentono bloccati nella vita. Dopo la morte di uno del gruppo, tutti pensano che è il momento di iniziare a vivere veramente. E molto presto scopriranno che in alcune circostanze sono proprio gli amici a salvarti da te stesso. Nel cast: David Giuntoli, Ron Livingston, Romany Malco, Allison Miller, Christina Moses, Christina Ochoa, James Roday, Stephanie Szostak e Lizzy Greene
Upfronts 2018 i trailer ABC: Grand Hotel
Grand Hotel è ambientata in un hotel a conduzione familiare a Miami Beach. Santiago Mendoza è il proprietario dell'hotel, Gigi è la sua seconda moglie che si gode tutti i vantaggi del successo. La serie racconterà le vicende del management dell'hotel ma anche dello staff, contornato da scandali, lussi, segreti esplosivi che si nascondono tutti dietro la perfetta facciata dell'hotel. Nel cast Demian Bichir, Roselyn Sanchez, Denyse Tontz, Bryan Craig, Wendy Raquel Robinson, Lincoln Younes, Shalim Ortiz, Anne Winters, Chris Warren, Feliz Ramirez e Justina Adorno.
Upfronts 2018 i trailer ABC: Whiskey Cavalier
Whiskey Cavalier che racconta di un agente del FBI (nome in codice Whiskey Cavalier, interpretato da Scott Foley) che dopo una delusione amorosa viene assegnato a un'agente della CIA (interpretata Lauren Cohan) con la quale formerà un team di spie che salverà il mondo e loro stessi da svariati pericoli, tutto ciò cercando bilanciare relazioni lavorative, di amicizia e amorose. La serie è prodotta da Warner Bros TV. Nel cast: Scott Foley, Lauren Cohan, Anna Ortiz, Tyler James Williams e Vir Das.
Upfronts 2018 i trailer ABC: The Fix
The Fix racconta di Maya Travis, una procuratrice di Los Angeles che cerca riprendersi dopo aver perso un grosso caso contro un attore famoso, in un doppio omicidio. Maya deciderà quindi di trasferirsi a Washington, ma quando 8 anni dopo, quest'attore è nuovamente un sospettato in un altro caso, Maya tornerà indietro per cercare di riabilitare il suo nome. Nel cast troviamo Robin Tunney, Adam Rayner, Merrin Dungey, Breckin Meyer, Marc Bluca, Mouzam Makkar, Alex Saxon, Scott Cohen e Adewale Akinnouye-Agbje.
Upfronts 2018 i trailer ABC: Single Parents
Single Parents è una comedy single-camera che racconta di un gruppo di genitori single che cercano di imparare l'uno dagli altri come crescere i loro figli e mantenere comunque un briciolo di vita personale. Nel cast: Taran Killam, Leighton Meester, Kimrie Lewis, Jake Choi, Marlow Barkley, Tyler Wladis, Devin Trey Campbell, Grace Hazelett, Sadie Hazelett e Brad Garrett.
Upfronts 2018 i trailer ABC: The Kids Are Alright
The Kids Are Alright è una comedy familiare ambientata negli anni settanta che racconta di una famiglia irlandese e cattolica, i Cleary. La famiglia vive in un quartiere di Los Angeles, dove Mike e Peggy vivono con i loro 8 figli maschi. La famiglia verrà scossa quando il figlio più grande, Lawrence tornerà a casa annunciando di voler lasciare il seminario e andare in giro per il mondo, a fare del bene. Nel cast: Michael Cudlitz, Mary McCormack, Sam Straley, Caleb Martin Foote, Sawyer Barth, Christopher Paul Richard, Jack Gore, Andy Walken e Santino Barnard.
Upfronts 2018 i trailer ABC: Schooled
Schooled è lo spinoff di The Goldbergs, serie in onda attualmente su ABC. La comedy sarà ambientata negli anni novanta nella scuola William Penn Academy, guidata dal preside Glascott, dal coach Mellor e da Lainey Lewis. Tre personaggi molto eccentrici che nonostante tutto sono idoli per i loro studenti. Nel cast: Bryan Callen, Tim Meadows e AJ Michalka. Nessun trailer al momento.