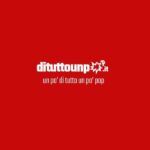 Uscite DVD e Blu Ray novembre 2018: The Expanse, Audrey Hepburn collection e Philadelphia in 4KUHD e tanto altro tra le uscite home video del mese di novembre.
Uscite DVD e Blu Ray novembre 2018 – Torniamo con il consueto appuntamento mensile sulle uscite seriali in DVD e/o Blu-ray. Ecco quindi qualche novità che la Universal ci proporrà durante il mese di novembre. Sul fronte seriale troviamo la prima stagione di The Expanse, la serie tv trasmessa, fino alla terza stagione, da Syfy e dalla quarta da Amazon Video.
Sul fronte film invece segnaliamo l'arrivo di Audrey Hepburn Collection, Skyscraper e Mamma mia! Ci risiamo. Segnaliamo anche l'arrivo del cofanetto completo in 4k Ultra HD de Philadelphia.
A seguire la lista completa delle uscite DVD e Blu Ray novembre 2018
Uscite DVD e Blu Ray ottobre 2018:

I Film
SKYSCRAPER – In DVD, Blu Ray, 3D Blu Ray e 4k UHD – 14 novembre 2018
BREAKING IN – In DVD – 14 novembre 2018
IL RE SCORPIONE – In DVD e Blu Ray – 14 novembre 2018
DEATH RACE: ANARCHIA – In DVD, Blu Ray – 14 novembre 2018
AUDREY HEPBURN COLLECTION – In DVD – 14 novembre 2018
BEVERLY HILLS COP COLLECTION – In DVD, Blu Ray – 14 novembre 2018
KARATE KID COLLECTION – In DVD, Blu Ray – 14 novembre 2018
TREMORS COLLECTION – In DVD, Blu Ray – 14 novembre 2018
HOOK – In 4k UHD – 14 novembre 2018
FAST & FURIOUS 1, 2, 3 – In 4k UHD – 14 novembre 2018
MAMMA MIA COLLECTION – In DVD, Blu Ray – 27 novembre 2018
MAMMA MIA – CI RISIAMO – In DVD, Blu Ray, 4k UHD – 27 novembre 2018
PADRE – In DVD – 27 novembre 2018
PHILADELPHIA – In 4k UHD – 27 novembre 2018
Uscite DVD e Blu Ray ottobre 2018: Animazione
NELLA – PRINCIPESSA CORAGGIOSA – In DVD – 14 novembre 2018
PAW PATROL – In DVD – 14 novembre 2018
I RACCONTI DELLE TMNT – In DVD – 14 novembre 2018
TEENAGE MUTANT NINJA TURTLES – BOXSET S5 – In DVD – 14 novembre 2018
KUNG FU PANDA – HOLIDAY – In DVD – 14 novembre 2018
MADAGASCAR – BUON NATALE – In DVD – 14 novembre 2018
SHREKKATI PER LE FESTE – In DVD – 14 novembre 2018
DRAGON TRAINER COLLECTION – In DVD – 14 novembre 2018
KUNG FU PANDA COLLECTION – In DVD – 14 novembre 2018
MADAGASCAR COLLECTION – In DVD – 14 novembre 2018
SHREK COLLECTION – In DVD – 14 novembre 2018
GLI EROI DEL NATALE – In DVD, Blu Ray – 27 novembre 2018
BLAZE E LE MEGA MACCHINE – FAST FRIENDS! – In DVD – 27 novembre 2018
BOB AGGIUSTATUTTO – SPECIALE INVERNO – In DVD – 27 novembre 2018
SAM IL POMPIERE – SPECIALE INVERNO – In DVD – 27 novembre 2018
DREAMWORKS SPIRIT – AVVENTURE IN LIBERTA' – In DVD – 27 novembre 2018
Uscite DVD e Blu Ray ottobre 2018: Serie TV
THE EXPANSE – STAGIONE 1 – in DVD – 14 novembre 2018
Uscite DVD e Blu Ray ottobre 2018: Books Movie
MILLENNIUM – UOMINI CHE ODIANO LE DONNE – in 4k UHD – 14 novembre 2018