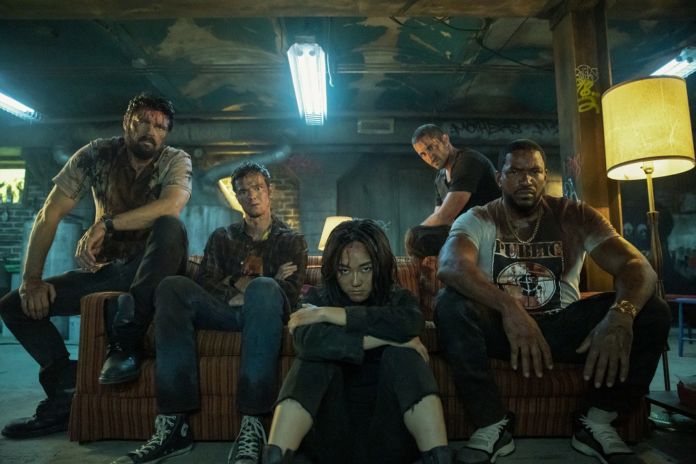 Uscite Amazon Prime Video Settembre 2020: The Boys 2, i cofanetti di Buffy, Lupin, Lost e Bones, i film My Spy, il doc su Fernando Alonso
Amazon Prime Video Uscite Settembre 2020 – Il settembre di Amazon prime Video si divide tra sport, cult e nostalgia. Arrivano cofanetti di vecchie serie tv capaci di catturare l'attenzione social verso la piattaforma tra gli amanti del passato: tutto Buffy, tutto Lost, tutto Bones, ma anche Lupin III e tutta The Americans che però più recente e più di nicchia attira meno l'attenzione dei cultori.
Per chi cerca novità il mese è un po' più vuoto. Si segnala la seconda stagione di The Boys diluita con episodi settimanali così da farla durare di più e la seconda di Doom Patrol. Gli amanti dello sport oltre ad All or Nothing: Tottenham Hotspur (sono in inglese) potranno godere anche di Fernando docuserie dedicata al campione di Formula 1.
Sul fronte cinematografico arriva la divertente My Spy con Dave Bautista nei panni di un tosto agente CIA che viene degradato e si ritrova a gestire Sophie, una ragazzina di 9 anni che deve sorvegliare in incognito. Tra i film inediti anche The Postcard Killings tratto dal romanzo  James Patterson e Liza Marklund, inoltre arricchiscono il catalogo Sonic, Tomb Raider e Maria Regina di Scozia.
All In The Fight For Democracy ci porta nel cuore delle elezioni americane con un documentario per raccontare la questione dei voters suppression le leggi e le barriere al voto, che la maggior parte delle persone non sa essere una minaccia ai loro diritti fondamentali come cittadini degli Stati Uniti.
Amazon Prime Video Uscite Settembre 2020
31/08 All or Nothing: Tottenham Hotspur (solo V.o)
1/09 I Magnifici 7 (film)
Millennium – Uomini che odiano le donne (1 settembre)
Call the Midwife (5 stagioni)
Buffy (7 stagioni)
Lost (6 stagioni)
The Americans 6 stagioni rimandata a ottobre
3/09 My Spy (film)
4/09 The Boys s.2 (sub e doppiata) primi 3 episodi poi 1 a settimana
7/09 Criminal Mind s.14
8/09 Benvenuti a Marwen (film)
Maria Regina di Scozia (film)
9/09 Fargo (3 stagioni)
10/09 Bushwick (film)
Sonic – Il film
Point Break (film)
11/09 Tomb Rider (film)
12/09 The Good Fight s.2
14/09 Fear the Walking Dead s.5
15/09 Bones (12 stagioni)
Le Avventure di Lupin 3 s.1
Le nuove avventure di Lupin III (4 stagioni)
Lupin, l'incorregibile Lupin (1 stagione)
Lupin III: The First (film)
16/09 I Griffin s17
18/09 All In: The Fight For Democracy (sub)
21/09 Dragon Trainer (film)
25/09 Fernando (doc.) (sub e doppiata)
The postcard Killings (sub e doppiata)
28/09 Doom Patrol s.2 (sub e dobbiata)
In scadenza
14/09 What Men Want
Prison Break
26/09 La Befana vien di notte
Prossimamente
5/10 The Walking Dead: World Beyond
6/10 Welcome to the Blumhouse – Black Box, The Lie
13/10 Welcome to the Blumhouse – Evil Eye, Nocturne
23/10 Utopia s.1
6/11 Ferro (doc)