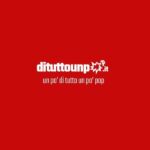 AppleTV+, l'elenco delle serie tv (solo originali) presenti nel servizio streaming di Apple.
Apple Tv+ il catalogo originali – Dal 1° novembre è attivo in Italia e in altri 99 paesi il servizio di streaming Apple Apple Tv+, si tratta di una piattaforma con all'interno produzioni originali come serie tv, film (prossimamente), show per ragazzi e d'animazione. Le serie tv saranno rilasciate sia in formato cofanetto che nella formula 3 episodi al momento del rilascio più episodio settimanale.
Al momento le serie tv presenti su Apple Tv+ sono solo originali quindi non è inclusa una differenziazione come quelle presenti su altri cataloghi.
Il catalogo dedicato a Apple Tv+ è aggiornato senza alcuna periodicità e senza alcun collegamento con la piattaforma. Per dubbi sul funzionamento del servizio, sul catalogo vi invitiamo a rivolgervi direttamente alla piattaforma.
Ultime aggiunte
19 Febbraio
For All Mankind 2
22 Gennaio
Losing Alice 1 (primi 3 episodi)
15 Gennaio 
Servant 2×01
8 Gennaio
Dickinson 2×01/03
4 Dicembre
Earth at Night Color (doc)
La Magia del Natale con Mariah Carrey
13 Novembre
Becoming You (doc)
23 ottobre
On the Rocks
Prossimamente
19 Marzo
Calls
30 Aprile
The Mosquito Coast
7 Maggio
Mythic Quest 2
Apple Tv + Le Serie Tv originali A-Z
Amazing Stories 1
Central Park (serie animata)
Defending Jacob 1
Dickinson 1-2
For All Mankind 1-2
Helpester 1 (serie animata per bambini)
Home Before Dark 1
Little America 1
Little Voice 1
Lo Scrittore Fantasma – Ghostwriter 1 (serie per ragazzi)
Losing Alice 1 (primi 3 episodi poi settimanale)
Mythic Quest: Raven's Banquet, stagione 1 + ep. Quarantine girato in quarantena
Servant 1 + 2 (ep. settimanali dal 15/01)
See 1
Snoopy nello spazio 1 (serie animata per bambini)
Ted Lasso 1
Tehran 1
The Morning Show 1
Truth Be Told 1
Trying 1
Documentari, Film, Show Originali A- Z
Beastie Boys – (Documentario originale)
Becoming You (doc)
Dear
Dads
Earth at Night Color (doc)
Greyhound – Il nemico Invisibile – Film
Hala
Home (docuserie)
La Magia del Natale con Mariah Carrey
Long Way Up 1
Oprah's Book Club
On the Rocks – Film
The Banker (film)
The Elephant Queen
Tiny World (doc)
Visible: Out on television (docuserie)
Come Vedere Apple Tv+
Apple Tv+ ha un costo mensile di 4,99 € con 7 giorni di prova gratuita.
Il servizio è disponibile all'interno dell'app Apple Tv scaricabile su tutti i dispositivi Apple con l'ultima versione di iOS (iPhone, iPad, Apple Tv), su Fire Stick di Amazon (ma non permette l'acquisto in-app quindi è attivabile solo da dispositivo Apple o da browser), prossimamente su Smart Tv Samsung e su altre chiavette. Apple Tv+ è disponibile anche via browser (Chrome, Safari e Firefox), sul sito ufficiale a questo link dove trovate tutti i modi per abbonarsi.
Chi acquista un nuovo dispositivo Apple avrà tre mesi di Apple Tv+ gratuito in omaggio per poter vedere i titoli originali della mela morsicata ovunque vorrà e sul dispositivo appena acquistato.