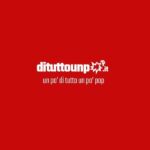 Rinnovi e Cancellazioni Serie tv. 
N.B.: in questa guida trovi lo stato dei rinnovi e delle cancellazioni a partire da giugno 2016
Tutte le notizie dagli Upfronts 2018 – QUI
Netflix ha rinnovato Elite per una seconda stagione che debutterà nel 2019. HBO ha cancellato Animals. Netflix ha anche annunciato che è arrivata la fine di Orange is the New Black, la settima stagione sarà l'ultima (e sarà rilasciata nel 2019).
Warning: This may make you cry. The Final Season, 2019. #OITNB pic.twitter.com/bUp2yY0aoK

— Orange Is the New… (@OITNB) 17 ottobre 2018
Netflix ha deciso di cancellare Iron Fist dopo due stagioni.
Netflix ha rinnovato Ozark per una terza stagione, l'annuncio arriva poco più di un mese dopo dal rilascio nella piattaforma. La terza stagione avrà 10 episodi. Showtime rinnova Kidding per una seconda stagione
FX e l'australiana Foxtel hanno rinnova Mr Inbetween. The CW rinnova Burden of Truth e The Outpost per una seconda stagione da trasmettere la prossima estate.
AMC ha rinnovato Lodge 49 per una seconda stagione. DC Universe ha già rinnovato Titans per una seconda stagione ancor prima del suo debutto (in Italia sarà distribuito da Netflix)
ITV e Netflix hanno deciso di rinnovare Marcella per una terza stagione in arrivo nel 2019
Ufficiale la cancellazione di Outcast dopo 2 stagioni
Visto il grande successo della prima stagione, con oltre 2 milioni di spettatori e 0.8 di rating, FX rinnova Mayans MC
Rinnovato Queen of The South di USA Network prodotto da Fox21, ma con un cambio alla guida: Ben Lobato e Dailyn Rodriguez saranno i nuovi showrunner.
Due stagioni di qualità per I'm Dying Up Here di Showtime ma con scarso riscontro di pubblico per il drama-comedy prodotto da Jim Carrey
HBO rispetta i piani di David Simon e George Pelecanos rinnovando The Deuce per una terza e ultima stagione. Cancellata dopo una sola stagione Dietland per scarso interesse del pubblico. Netflix rinnova l'originale indiana Sacred Games.
Terza stagione per Snowfall di FX
Quarta stagione per Greenleaf di OWN
Seconda stagione per Insatiable di Netflix. BBC ha rinnovato ancor prima della sua messa in onda His Dark Materials tratta dalla trilogia di romanzi Queste oscure materie, annunciando nel frattempo l'ingresso di HBO tra i co-produttori, con HBO che si occuperà anche della distribuzione internazionale.
Quinta e quarta stagione per Ballers e Insecure su HBO.
Netflix salva Designated Survivor terza stagione da 10 episodi. Paramount Network chiude American Woman. 
Mr. Robot chiude con la quarta stagione che sarà rilasciata solo nel corso del 2019 da USA Network
Il dramedy antologico di Netflix Easy su amori e relazioni chiuderà con la prossima terza stagione.
Annunciata la fine di The Big Bang Theory: la stagione 12 sarà l'ultima.
3% – Netflix – 3°
9-1-1 – Fox – 2° 
13 Reasons Why – Tredici – 3° – Netfix
100 Code – HBO Nordic – 2°
Absentia – AXN/Amazon – 2°
Alexa & Katie – Netflix – 2°
Alone Together – Freeform – 2°
Altered Carbon – Netflix 2° 
American Dad – TBS – 14° e 15° 
American Gods – Starz – Amazon – 2°
American Horror Story – FX – 10° (antologica)
American Housewife – ABC – 3°
American Vandal – Netflix – 2°
Animal Kingdom – TNT – 4°
Angie Tribeca – TBS – 4° 
Another Period – Comedy Central – 3°
AP Bio – NBC – 2°
Archer – FX – 10°
Arrow – The CW – 7°
Atlanta – FX – 3°
Baby Daddy – Freeform – 6°
Ballers – HBO – 5°
Barry – HBO – 2°
Baskets – FX – 4°
Being Mary Jane – BET – 4°
Berlin Station – EPIX – 3°
Between – City tv/Netflix – 2°
Better Call Saul –  AMC – 5°
Better Things – FX – 3°
Big Mouth – Netflix 2°
Billions – Showtime – 4°
Black-ish – ABC – 5°
Black Lightning – The CW – 2°
Black Mirror – Netflix 5°
Blindspot – NBC – 4°
Blue Bloods – CBS – 9°
Bob's Burgers – Fox – 6°7°,8°
Bojack Horseman – Netflix – 5°
Bosch – Amazon – 5°
Brockmire – IFC – 3°-4°
Bull – CBS – 3°
Bulletproof – Sky One – 2°
Burden of Truth – The CW – 2°
Call the Midwife – BBC One – 9°
Castle Rock – Hulu – 2°
Castlevania – Netflix – 2°
Catastrophe – Channel 4 – 4°
Channel Zero – Syfy 3°-4° 
Chesapeake Shores – Hallmark – 2°
Chiamatemi Anna – Netflix – 3°
Chicago Fire – NBC – 7°

Chicago Med – NBC – 4°
Chicago PD –  NBC –  6°
Childrens Hospital – Adult Swim – 7°
Claws – TNT – 3°
Cleverman – Sundance/ABC TV Australia 2°
Clique – BBC Three – 2°
Cloak & Dagger – Freeform – 2°
Cobra Kai – YouTube – 2°
Condor – AT&T Audience Network – 2°
Corporate – Comedy Central – 2°
Crashing – HBO – 3°
Criminal Minds – CBS – 14°
Cuckoo – BBC Three – 4° e 5°
Curb Your Enthusiasm – HBO – 10° 
Daredevil – Netflix – 3°
Dark – Netflix – 2°
Dear White People – Netflix – 2°
Defiance – Syfy – 3°
Degrassi: Next Class – Netflix – 2°
Deep State – Fox Network Europa – Africa – 2°
Designated Survivor – Netflix – 3°
Detroiters – Comedy Central 2°
Deutschland83 – 2°
Divorce – HBO – 2°
Doctor Who – BBC – 11°
Doll and Em – HBO – 2°
Dynasty – The CW – 2°
Easy – Netflix – 3° e ultima
Elementary – CBS – 7°
Elite – Netflix – 2°
Empire – Fox – 5°
F is for Family – Netflix- 3°
Family Guy/ I Griffin – FOX -15°
Fargo – FX – 4°
Fear The Walking Dead – AMC – 5°

Final Space – TBS – 2°
Flaked – Netflix – 2°
Fleabag – Amazon – BBC One – 2°
For the People – ABC – 2°
Fortitude – Pivot/Sky – 3°e ultima
Freakish – Hulu – 2°
Fresh Off The Boat – ABC – 5°
Friends From College – Netflix – 2°
From Dusk Till Dawn: The Series – El Rey – 3°
Frontier – Discovery Canada/Netflix – 3°
Full Cirlce – 3° – Direct TV/Audience
Fuller House – 4° – Netflix
Future Man – 2° Hulu
Game of Thrones – HBO – 8°
Genius – National Geographic – 3°
Get Shorty – Epix – 2° 
Girls Meets World – Disney – 3°
GLOW – Netflix – 3°
Good Girls – NBC – 2°
Good Witch- Hallmark Channel – 5°
Gotham – Fox – 5°
Grace and Frankie – Netflix – 5°

Grantchester – ITV/PBS – 4°
Greenleaf – OWN – 4°
Grey's Anatomy – ABC – 15°
Grown-ish – Freeform- 2°
Hap and Leonard – 3° – SundanceTV
Happy! – 2° – Syfy
Harlots – 3° – ITV e Hulu
Hawaii Five-O – CBS – 9°
Here on Earth – Fox Latin America – 2°
High Maintenance – HBO – 3°
How to Get Away With Murder – ABC -5°
Humans – Channel 4 / AMC – 3°
Idiositter – Comedy Central – 2°

I' m sorry – TruTv – 2°
Impulse – YouTube 2°
Insecure – HBO – 4°
Inside Amy Schumer – Comedy Central – 5°
Insintct – CBS – 2°
Into the Badlands – AMC – 3°
It's Always Sunny in Philadelphia – FXX – 13°/14
iZombie – The CW – 5°
Jane the Virgin – The CW – 5°
Jessica Jones – Netflix – 3°
Kidding – Showtime – 2°
Knightfall – History – 2°
Krypton – Syfy – 2°
La Casa di Carta – Netflix 3
Last Man Standing – ABC Fox – 7
Law and Order SVU – NBC – 20°
Legends of Tomorrow – The CW – 4°
Legion – FX – 3°
Lethal Weapon – Fox – 3°
Liar – ITV/Sundance- 2°
Life in Pieces – CBS – 4°
Lodge 49 – AMC – 2°
Lore – Amazon – 2°
Lost in Space – Netflix – 2°
Loudermilk – AT&T -Audience – 2°
Love – Netflix – 3°
Love Is____  – OWN – 2°
Lovesick – Netflix – 3°
Lucky Man – Sky1 (UK) – 2°
Lucifer – Netflix – 4°
Luke Cage – Netflix – 2°
MacGyver – CBS -3°
Madam Secretary – CBS – 5°
Man with a Plan – CBS – 3°
Marcella – ITV/Netflix – 3°
Marlon – NBC – 2°
Marseille – Netflix – 2°
Marte – National Geographic – 2°
Marvel's Agents of S.H.I.E.L.D. – ABC – 6°
Marvel's Runaways – Hulu – 2°
Mary Kills People – Global – Lifetime – 2°
Master of None – Netflix – 2°
Mayans MC – FX – 2°
McMafia – BBC/AMC – 2°
Midnight, Texas – NBC – 2°
MINDHUNTER – Netflix – 2°
Modern Family – ABC -10°
Mom – CBS – 6°
Motvie – CTV – 3°
Mr Inbetween – FX Foxtel – 2°
Mr Mercedes – AT&T – 2°
Mr. Robot – USA Network – 4°
Narcos – Netflix – 3°
NCIS – CBS – 16°
NCIS: Los Angeles – CBS – 10°
NCIS New Orleans – CBS – 5°
No Activity – CBS All Access – 2°
One Day at a Time – Netflix 3° 
On My Block – Netflix – 2°
Orange is The New Black – 7° 
Outlander – Starz – 4°-6°
Outsiders – WGN America – 2°
Ozark – Netflix- 3°
Patriot – Amazon – 2°
Peaky Blinders – BBC Two – 5°
Poldark – BBC One – 4°
Pose – FX – 2°
Power – Starz -6°
Preacher – AMC – 3°
Queen of the South – Usa Network – 4°
Queen Sugar – OWN – 3°

Ransom – CBS/Global – 3°
Raven's Home – Disney Channel – 2°
Ray Donovan – Showtime – 6°
Red Oaks – Amazon – 3° e ultima stagione
Riverdale – The CW – 3°
Riviera – Sky – 2°
Sacred Games – Netflix – 2° 
Saint & Sinners – Bounce – 2°
Salvation – CBS – 2°
Santa Clarita Diet – Netflix – 3°
Savig Hope – CTV – 5°
Schitt's Creek – CBC/POP – 5°
Scream – MTV – 3°
SEAL Team – CBS – 2°
Search Party – TBS -3 °
Sense8 – Netflix – Film Conclusivo
Sex&Drugs&Rock&Roll – FX- 2°
Shameless – Showtime – 9°
Silicon Valley – HBO – 6°
Siren – Freeform – 2°
She's Gotta Have It – Netflix – 2°
SMILF – Showtime – 2°
Sneaky Pete – Amazon – 3°
Snowfall – FX- 3°
South Park – Comedy Central – 23° 
Speechless – ABC – 3°
Splitting Up Together – ABC – 2°
Stan Against Evil – IFC – 3° 
Star – Fox – 3°
Star Trek: Discovery – CBS All Access – 2°
Start Up – Crackle – 3°
Station 19 – ABC – 2°
Stranger Things – Netflix – 3°
Strike Back – Sky/Cinemax – 7°
Suburra – Netflix – 2°
Succession – HBO – 2°
Supergirl –  The CW –  4°
Supernatural – The CW – 14°
Superstore – NBC – 4°
Suits – USA Network -8°
SWAT – CBS – 2°
Sweetbitter – Starz – 2°
Taboo – BBC/FX – 2°
Take My Wife – Seeso – 2°
Teachers  – TVLand – 3°
The 100 – The CW – 6°
The Affair –  Showtime – 5°
The Art of More – Crackle – 2°
The Big Bang Theory  – CBS – 11°-12°
The Blacklist   NBC   6°
The Bold Type -Freeform – 2° e 3° 
The Comeback   HBO  2°
The Crown – Netflix – 3°-4°
The Detour – TBS – 4°
The Deuce – HBO – 3° ultima
The End of The F***ing World – Netflix/Channel 4 – 2°
The Exorcist – FOX – 2°
The Expanse – Amazon- 4°
The Flash  The CW   – 5°
The Frankenstein Chronicles 2°
The Gifted – Fox – 2°
The Girlfriend Experience – Starz – 2°
The Goldbergs – ABC – 5° 6° 
The Good Doctor – ABC – 2°
The Good Place – NBC – 3° 
The Good Fight – CBS All Access – 3°
The Good Witch – Hallmark – 4°
The Guest Book – TBS – 2°
The Handmaid's Tale – Hulu – 3°
The Jim Gaffigan Show – TvLand – 2
The Last Kingdom – BBC/BBC America – 2°
The Last O.G. – 2° TBS
The Magicians – Syfy – 4°
The Man in The High Castle – Amazon – 4°

The Marvelous Mrs Maisel – Amazon – 3°
The Missing   Starz  2°
The Musketeers  BBC  3°

The Oath – Crackle 2°
The Orville – FOX – 2°
The Outpost – The CW – 2°
The Punisher – Netflix – 2°
The Rain – Netflix – 2°
The Ranch – Netflix – 2°
The Resident – Fox – 2°
The Simpsons FOX  – 29° e 30°
The Sinner – USA Network – 2°
The Son – AMC – 2°
The Terror – AMC – 2°
The Tick – Amazon – 2°
The Walking Dead   AMC  9°
This Close – Sundance Now – 2°
This is Us – NBC –  3°
Those Who Can't – truTV – 2°
Tin Star – Sky – 2°
Titans – DC Universe/Netflix – 2°
Tom Clancy's Jack Ryan – Amazon – 2°
Too Close To Home – TLC – 2° 
Travelers – Netflix/Showcase – 3°
True Detective  HBO  3 (Antologica)
Una Serie di sfortunati eventi – Netflix – 2° e 3° 
Unbreakable Kimmy Schmidt   Netflix   4°
Una serie di Sfortunati Eventi – Netflix – 3°
Van Helsing – Syfy – 2°
Veep – HBO – 7°
Victoria – ITV – 3°
Vida – Starz – 2°
Vikings  History  6°
Westworld – HBO – 3°
Wynonna Earp – 4° Syfy
When Calls the Heart Hallmark  2°
Will & Grace – 10°-11° – NBC
Workhaolics – Comedy Central – 6° 7° 
Wrecked – TBS – 3°
Yellowstone – Paramount Network – 2° 
You – Lifetime – 2°
You Me & Her – Audience Network –  4°
Younger – TVLand – 6°
Young Sheldon – CBS – 2°
You're the Worst   FX  5°e ultima
Zac and Mia – Awsomness Tv – 2°
Z Nation  Syfy   5°
2 Broke Girls – CBS – 6
9JKL – CBS 1
12 Monkeys – Syfy – 4
24 Legacy – Fox – 1
Alex Inc – ABC -1
American Crime – ABC – 3
American Gothic – CBS – 1
American Woman – Paramount Network 1
Animals – HBO – 3
Aquarius – NBC – 2
Ash vs Evil Dead – Starz – 3°
Baby Daddy – Freeform – 6
Bates Motel – A&E – 5 
Beyond – Freeform – 2
Black Sails – Starz – 4

Blunt Talk – Starz – 2
Bloodline –  Netflix – 3

Blood drive – Syfy – 1
BrainDead – CBS – 1

Broadchurch  – ITV – 3
Broad City – Comedy Central –  5
Brookliyn Nine-Nine Fox 5
Casual – Hulu- 4
Champions – NBC 1
Chance – Hulu – 2
Chicago Justice – NBC – 1
Class – BBC – 1
Code Black – CBS – 3
Colony – USA Network – 3°
Conviction – ABC – 1
Crazy Ex-Girlfriend – The CW 4°
Criminal Minds: Beyond Borders – CBS – 2
Damnation – USA N – 1
Dark Matter – Syfy – 3
Daytime Divas – VH1 – 1
Dead of Summer – Freeform – 1
Deadbeat – Hulu – 3
Deception – ABC 1
Designated Survivor – ABC – 2
Devious Maids –  Lifetime – 4
Dietland – AMC – 1
Dice – Showtime – 2
Difficult People – Hulu – 3
Dirk Gently's Holistic Detective Agency – BBC America – 2
Disjointed – Netflix 1
Donnie! – USA Network – 1 (rinnovo/cancellazione in sospeso)
Doubt – CBS – 1 (dopo 2 episodi trasmessi)
Downward Dog – ABC – 1
Dr Ken – ABC – 2
Emerald City – NBC – 1 
Everything Sucks – Netflix 1
Eyewitness – USA Network – 1
Falling Water – USA Network – 2
Famous in Love – Freeform – 2
Fortitude – Sky – 3 
Frequency – The CW – 1
Ghost Wars – Syfy – 1
Ghosted – Fox – 1
Girlboss – Netflix – 1
Girls – HBO – 6
Girlfriends Guide to Divorce – Bravo – 5 
Good Girls Revolt – Amazon – 1
Gotham – FOX – 5
Graves – Epix – 2
Great News – NBC – 2
Grimm –  NBC – 6
Guilt – Freeform – 1
Gypsy – Netflix – 1
Halt and Catch Fire – AMC –  4
Hand of God – Amazon – 2
Haters Back Off – 2 – Netflix
Here and Now – 1 – HBO
Homeland – Showtime –  8°
Houdini & Doyle – FOX – 1
House of Cards – Netflix – 6
Hunters – Syfy – 1
I Love Dick – Amazon – 1
I'm Dying Up Here – Showtime – 2
Imaginary Mary ABC – 1
Impastor – TvLand – 2

Imposters – Bravo – 2
Incorporated – Syfy – 1
Iron Fist – Netflix – 2
Jean Claude Van-Johnson – Amazon – 1
Kevin Can Wait – CBS – 2
Kevin Probably Saves the World – ABC – 1
Killjoys – Syfy – 5 (in onda nel 2019)
Kingdom – AT&T – 3
Lady Dynamite – Netflix – 2
Last Man Standing – ABC – 6
La To Vegas – Fox – 1
Life Sentence – The Cw – 1
Living Biblically – CBS – 1
Longmire – Netflix  – 6 
Lopez – TvLand – 2°
Love – Netflix – 3°
Lucifer – Fox – 3°
Major Crimes – TNT – 6
Man Seeking Woman – FXX – 3
Marco Polo – Netflix –  2
Masters of Sex –  Showtime – 4
Me Myself and I – CBS – 1
Mercy Street – PBS – 2
Mozart in the Jungle – Amazon – 4°
Mr. Robot – USA Network – 4°
Murder in the First – TNT – 3
Nashivlle – ABC/CMT – 6
New Girl – FOX – 7
Nobodies – TvLand – 2°
Notorious – ABC – 1
No Tomorrow – The CW – 1
Odd Mom Out – Bravo – 3
Once Upon a Time – ABC – 7
One Mississipi – Amazon – 2
Orange is The New Black – 7° 
Orphan Black – BBC America – 5 
Outcast – Cinemax/Fox International – 2
People of Earth – TBS – 2
Penny Dreadful – Showtime – 3

Pitch – Fox – 1 
Playing House – Usa Network – 3
Please Like Me – Pivot/HULU – 4
Pretty Little Liars – ABC Family – 7
Powers – PlayStation – 2
Quantico – ABC – 3
Reign – The CW – 4 
Roseanne – Pappa e Ciccia – ABC – 1°
Ripper Street – Amazon – 5 
Roadies – Showtime – 1
Rogue – Audience – 4 
Rosewood – FOX- 2
Salem – WGN America – 3
Scandal – ABC – 7 (ancora da trasmettere)
Scream Queens – FOX – 2
Scorpion – CBS – 4
Secrets & Lies – ABC – 2
Seven Seconds – Netflix – miniserie
Shades of Blue – NBC – 3
Shadowhunters – Freeform – 3° (3B nel 2019)
Shooter – USA Network – 3
Shut Eye – Hulu – 2
Six – History – 2
Sleepy Hollow – FOX – 4
Still the King – 2
Stitchers – Freeform – 3
Superior Donuts – CBS 2
Superstition – Syfy – 2
Survivor's Remorse – Starz – 4
Taken – NBC – 2°
The Affair –  Showtime – 5°
The Americans – FX – 6 
The Arrangment – E! – 2
Ten Days in the Valley – ABC 1
The Deuce – HBO – 3
The Blacklist Redemption – NBC – 1
The Catch – ABC – 2
The Carmichael Show – NBC – 3
The Crossing – ABC – 1
The Dangerous Book For Boys – Amazon – 1
The Expanse – Syfy 3
The Exorcist – Fox – 2
The Fall   BBC   3
The Fosters   ABC Family/Freeform  5
The Get Down – Netflix – 1
The Great Indoors – CBS – 1
The last Man on Earth Fox 4
The League – FXX – 7 
The mayor – ABC – 1
Teen Wolf – MTV – 6 
The Big Bang Theory – CBS – 12
The Knick   Cinemax   2
The Last Ship – TNT – 5° – Ultima stagione
The Last Tycoon – Amazon – 1
The Leftovers – HBO – 3

The Librarians – TNT – 4
The Mick Fox 2
The Middle – ABC – 9 
The Mindy Project – Hulu – 6
The Mist – Spike – 1
The Night Shift – NBC – 4
The Odd Couple – CBS – 3
The Originals – The CW – 5
The Path – Hulu- 3°
The Quad – BET – 2
The Real O'Neals – ABC – 2
The Royals – E! – 4°
The Shannara Chronicles – MTV Spike TV – 2
The Strain – FX – 4
The Vampire Diaries – The CW –  8 
Time After Time – ABC – 1
Timeless – NBC – 2°
Tyrant – FX- 3
Transparent  – Amazon –  5°
Tiral & Error – NBC – 2°
Uncle Buck – ABC – 1
Undateable – NBC – 3°
Underground – WGN America – 2
UnReal – Lifetime/Hulu – 4°
Valor – The CW 1
Veep – HBO – 7
Vinyl – HBO – 1
Young & Hungry – Freeform – 5
You're the Worst – FXX – 5
White Famous – Showtime 1
Will – TNT – 1
Wisdom of the Crowd – CBS – 1
Zoo – CBS – 3
Z The Beginning of Everything – Amazon – 1