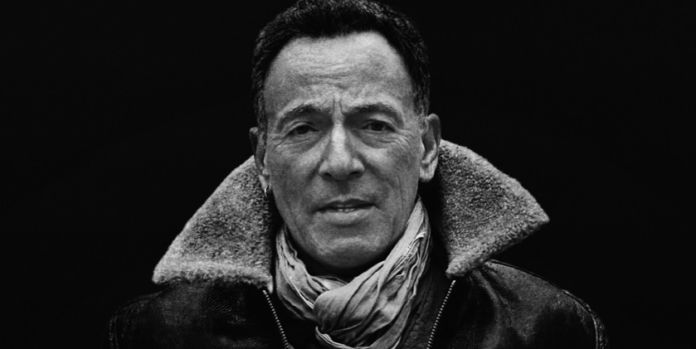 Bruce Springsteen's Letter To you su Apple Tv+ il 23 ottobre il film documentario dietro le quinte dell'ultimo album, ecco il trailer
Se siete fan di Bruce Springsteen dovete segnarvi sul calendario il 23 ottobre e contestualmente attivarvi Apple Tv+. Infatti in quella data arriverà sulla piattaforma di streaming il film documentario  "Bruce Springsteen's Letter to You," produzione originale Apple Original Films che porterà lo spettatore dietro le quinte del processo creativo del grande artista.
Il film documentario uscirà lo stesso giorno di Letter To You il nuovo album di Springsteen e conterrà anche le esibizioni della The E Street Band oltre che materiale d'archivio mai visto prima, scene riprese in studo e il punto di vista del cantautore al nuovo album.
All'interno del documentario i fan potranno assistere alla registrazione live di Letter To You realizzata con la E Street Band ma anche alcuni momenti di esibizioni legate alle nuove canzoni originali. Il documentario è scritto da Bruce Springsteen con il collaboratore Thom Zimny ed è un omaggio alla E Street Band, alla musica rock e al ruolo che ha avuto nella sua vta.
Per Springsteen Letter To You è il primo album registrato in studio con la E Street Band da Born in the USA del 1984. Sia l'album che il documentario includono sia canzoni scritte da poco che altre mai rilasciate prima realizzate da Springsteen. Il cantante racconterà le sue emozioni e sensazioni di questo nuovo album.
I fan possono pre-ordinare Letter To You su Apple Music HERE e ricevere una notifica sul rilascio dell'album.
Come Vedere Apple Tv+
Apple Tv+ ha un costo mensile di 4,99 € con 7 giorni di prova gratuita.
Il servizio è disponibile all'interno dell'app Apple Tv scaricabile su tutti i dispositivi Apple con l'ultima versione di iOS (iPhone, iPad, Apple Tv), su Fire Stick di Amazon (ma non permette l'acquisto in-app quindi è attivabile solo da dispositivo Apple o da browser), prossimamente su Smart Tv Samsung e su altre chiavette. Apple Tv+ è disponibile anche via browser (Chrome, Safari e Firefox), sul sito ufficiale a questo link dove trovate tutti i modi per abbonarsi.