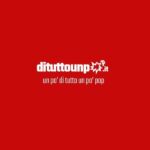 DVD e Blu Ray in uscita Universal agosto 2019: Us, Wonder Park, House of Cards 1-6 e le collector's edition e tanto altro tra le uscite home video del mese di agosto.
DVD e Blu Ray in uscita agosto 2019 – Torniamo con il consueto appuntamento mensile sulle uscite seriali in DVD e/o Blu-ray. Ecco quindi qualche novità che la Universal ci proporrà durante il mese di agosto. In questo mese troviamo tra le principali novità l'arrivo in DVD e Blu Ray House of Cards 1-6 e in DVD Magnum P.I. 1-8, Vita da Strega 1-8.
Sul fronte film segnaliamo l'arrivo di Us, Wonder Park in vari formati (i dettagli sotto) e I fratelli Sisters.
Quello di agosto sarà un mese ricco di edizioni speciale e collector's edition. A seguire la lista completa dei DVD e Blu Ray in uscita agosto 2019
DVD e Blu Ray in uscita Universal agosto 2019:

I Film
WONDER PARK – In DVD e Blu Ray – 28 agosto 2019
BOY ERASED – In DVD, Blu Ray – 28 agosto 2019
NOI – In DVD, Blu Ray – 28 agosto 2019
I FRATELLI SISTER – In DVD, Blu Ray – 28 agosto 2019
WESTERN CULTS – In DVD – 28 agosto 2019
THE RING COLLECTION – In DVD, Blu Ray – 26 giugno 2019
CLOVERFIELD COLLECTION – In DVD, Blu Ray – 28 agosto 2019
JURASSIC 5 MOVIE VINYL COLLECTION – In Blu Ray – 28 agosto 2019
IL PADRINO –CORLEONELEGACY COLLECTION – In Blu Ray – 28 agosto 2019
STAR TREK –THE KELVIN TIMELINE LIMITED EDITION – In Blu Ray – 28 agosto 2019
INDIANA JONES: THE COMPLETE ADVENTURE –COLLECTOR'S EDITION – In Blu Ray – 28 agosto 2019
CLASSICI FEMMINILI D'AUTORE – In Blu Ray – 28 agosto 2019
DVD e Blu Ray in uscita Universal agosto 2019: Animazione
AVENGERS CONFIDENTIAL – In DVD – 28 agosto 2019
BUMBLEBEE COLLECTION – In DVD, Blu Ray – 28 agosto 2019
DVD e Blu Ray in uscita Universal agosto 2019: Serie tv
LIBERI SOGNATORI – Stagione 1 – In DVD – 28 agosto 2019
 ROMANZO SICILIANO – Stagione 1 – In DVD – 28 agosto 2019
HOUSE OF CARDS – Stagione 1-6 – In Blu Ray, DVD – 28 agosto 2019
SQUADRA ANTIMAFIA – In DVD – 28 agosto 2019
MAGNUM P.I – Stagione 1-8 – In DVD – 28 agosto 2019
VITA DA STREGA – Stagione 1-8 – In DVD – 28 agosto 2019