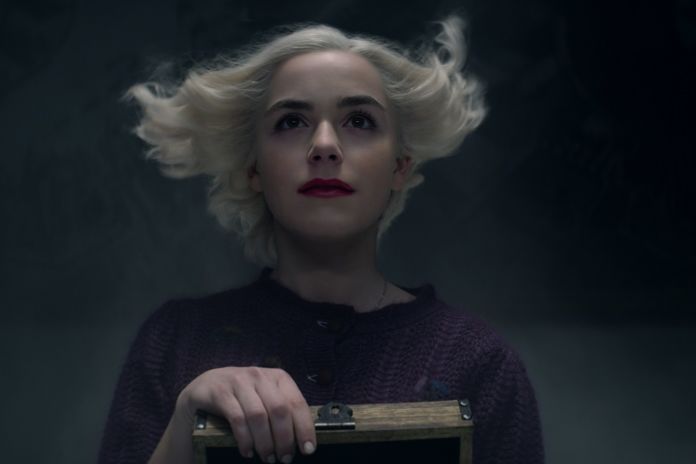 The Golden Cage di Hulu l'ex Sabrina Kiernan Shipka sarà protagonista
Reduce dal ruolo che le ha dato fama e successo di Sabrina la strega, Kiernan Shipka è pronta per una nuova avventura. Shipka sarà la protagonista di The Golden Cage un drama di Hulu, scritto da Oskar Nordmark, diretto da Susanna White, prodotto da Darryl Taja e Adam Rodin.
Al momento il progetto è in una fase embrionale. The Golden Cage è descritto come Suits che incontra Wall Street, con al centro una donna (Kiernan Shipka) che mente sul suo passato e scala i vertici finanziari di Wall Street.
Altre notizie del giorno
Oltre la segnalazione che trovate legate a due serie The CW, vediamo le altre notizie di sabato 30 ottobre dal mondo delle serie tv. Desmond Chiam e Tehmina Sunny entrano nel cast di Partner Track drama Netflix tratto dal romanzo di Helen Wan con già nel cast Arden Cho, Bradley Gibson e altri. Al centro una giovane e idealista avvocatessa Ingrid Yun che supera dilemmi morali scalando i vertici di uno studio legale.
Angela Trimbur (The Good Place, The Final Girls), Grace Kuhlenschmidt (Ziwe, Hot White Heist), Greta Titelman (Los Espookys, Shrill), Joe Castle Baker (The Other Two), Larry Owens (High Maintenance, Modern Love), Michelle Badillo (Vida, The Great North) e Aparna Nancherla (Corporate, Master of None) sono le novità della quinta stagione dell'acclamata comedy HBO Max Search Party. 
Wyatt Oleff sarà il protagonista di City on Fire la serie tv Apple Tv+ ispirata al romanzo omonimo di Garth Risk Hallberg. Prodotta da Josh Schwartz e Stephanie Savage, diretta da Jesse Peretz, City on Fire avrà una prima stagione da 8 episodi. Al centro una studentessa dell'università di New York che viene uccisa il 4 luglio 2003 a Central Park. Smantha Cicciaro è da sola, non ci sono prove nè testimoni. Si trovava in un club dove suonava la band dei suo amici, si allontana ma senza tornare più. Durante l'indagine si capisce come la ragazza sia al centro di intrecci cittadini con diversi segreti da scoprire. Oleff è Charlie, amico di Samantha e che soffre per la morte del padre l'11 settembre, sarà lui a indagare.