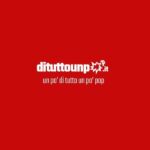 Panama Papers, il film con Maryl Streep, Gary Oldman e Antonio Banderas dal 18 ottobre su Netflix. Trama, cast e trailer del film Netflix
Da Venezia76 peschiamo ancora un altro film originale di Netflix, ma stavolta in concorso (a differenza de Il Re). Si tratta di Panama Papers, in originale invece è Laundromat, un film con Meryl Streep e Gary Oldman tratto dal "Secrecy World: Inside the Panama Papers Investigation of Illicit Money Networks and the Global Elite" un libro di di Jake Bernstein che racconta del famoso fascicolo che conteneva i nomi di migliaia di società offshore a Panama che riciclavano e nascondevano denaro.
Il film ha un cast tecnico stellare, è diretto da Steven Soderbergh e prodotto da Lawrence Gray, Gregory Jacobs, Michael Sugar e Scott Z. Burns. Panama Papers è scritto da Scott Z. Burns.
Panama Papers, la trama
Quando la sua idilliaca vacanza prenderà una piega inaspettata, Ellen Martin (Meryl Streep) inizierà ad indagare su una frode assicurativa che la porterà nella tana del coniglio. Dei strana affari che si ricollegano a un'azienda di Panama City che come unico obiettivo ha quello di aiutare i più ricchi del mondo, a diventare anche più ricchi. L'affascinante fondaore, Jürgen Mossack (Gary Oldman) e Ramón Fonseca (Antonio Banderas) sono le menti di questa storia. Ma sappiamo che la storia di Helle è solo una parte di questo sistema di evasione fiscale, corruzione e altri illeciti che avvengono all'interno del mondo finanziario globale.
Il trailer con sottotitoli in italiano
Gallery
Cast
Meryl Streep,
Gary Oldman,
Antonio Banderas,
Jeffrey Wright,
Melissa Rauch,
Jeff Michalski,
Jane Morris,
Robert Patrick,
David Schwimmer,
Cristela Alonzo,
Larry Clarke,
Will Forte,
Chris Parnell,
Nonso Anozie,
Larry Wilmore,
Jessica Allain,
Nikki Amuka-Bird,
Matthias Schoenaerts,
Rosalind Chao,
Kunjue Li,
Ming Lo, 
James Cromwell 
Sharon Stone