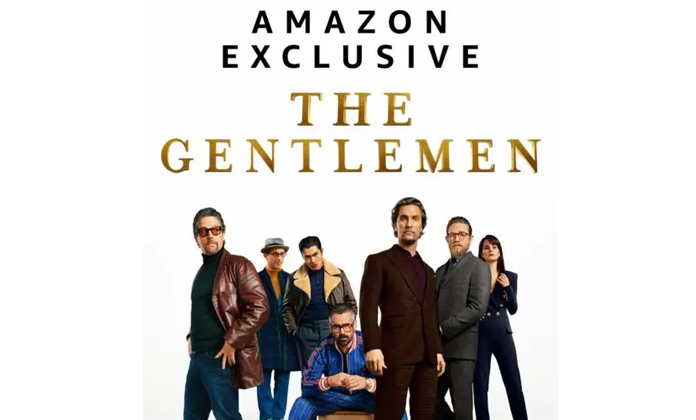 The Gentlemen arriva su Prime Video dal 1 dicembre. Trailer e trama del film diretto da Guy Ritchie con Matthew McConaughey
Amazon Prime Video inaugura la rassegna Il film a casa tua del mese di dicembre con un film che era molto atteso nelle sale cinematografiche italiane, The Gentlemen. Diretto da Guy Ritchie, la pellicola sbarca sulla piattaforma – in originale, doppiata e sottotitolata – dall'1 dicembre 2020.
The Gentlemen è una sofisticata commedia action con un cast di grande rilievo. Oltre a Matthew McConaughey, troviamo: Charlie Hunnam, Henry Golding, Michelle Dockery, Jeremy Strong, Eddie Marsan, Colin Farrell e Hugh Grant, quest'ultimo nei panni dell'investigatore privato Fletcher.
Il progetto del film è stato presentato al Festival di Cannes 2018 ed è uscita nelle sale cinematografiche dal 24 gennaio 2020. A fronte di un budget di produzione di 22 milioni di dollari, la pellicola ha incassato a livello mondiale 115 milioni. Nell'aggregatore di recensioni Rotten Tomatoes, il film ha un indice di gradimento del 75% basato su 248 recensioni, con una valutazione media di 6,46 / 10.
Di seguito il trailer di The Gentlemen, disponibile su Amazon Prime Video dal 1 dicembre 2020.
La trama
Il film segue le vicende dell'emigrato americano Mickey Pearson (Matthew McConaughey) che si è costruito un impero della marijuana a Londra. Quando si diffonde l'indiscrezione che possa volere abbandonare il mercato per sempre, si attivano una serie di piani, complotti e ricatti nel tentativo di riuscire a sottrargli il dominio.
Il cast
Matthew McConaughey è Michael "Mickey" Pearson
Charlie Hunnam è Raymond Smith
Henry Golding è Dry Eye
Michelle Dockery è Rosalind Pearson
Jeremy Strong è Matthew Berger
Eddie Marsan è Big Dave
Colin Farrell è Coach
Hugh Grant è Fletcher
Jason Wong è Phuc
Samuel West è Lord Pressfield
Eliot Sumner è Laura Pressfield
Franz Drameh è Benny