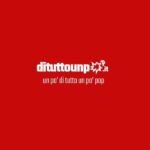 Recensione The Nice Guys: quei f****** bravi ragazzi di Crowe e Gosling
The Nice Guys è un film cazzone. Los Angeles, 1977. Fin dalla prima scena – un assurdo incidente automobilistico che coinvolge una famosa pornostar e la casa dove abita un ragazzino che stava per "gustarsela" su un catalogo – Shane Black presenta il tono del film. Lo mantiene fino alla fine: quando pensi che l'epilogo potrebbe rovinare lo spirito del lungometraggio accade qualcosa di imprevedibile che rimescola le carte in tavola e lo fa in modo assolutamente spassoso e tragicomico (nel senso più sguaiato del termine).
Arma Letale non ti temiamo. The Nice Guys è un film cazzaro. Black conferma l'imprinting del suo cinema e dei classici cop movies coi due poliziotti/detective che si scontrano, trovando poi punti di incontro grazie ad un caso eclatante. Qui la coppia è rivisitata in modo furbescamente divertente non solo dalla sceneggiatura e regia del regista, ma anche dai due machi protagonisti Russell Crowe e Ryan Gosling: il vissuto e il novellino, il sempre impeccabile e il costantemente sbagliato. Un botta e risposta continuo che non lascia tempo allo spettatore di fare una pausa – che sia dalle risate o dai climax che si susseguono continuamente sullo schermo, senza annoiare mai. Forse è il film più maturo di Black, il più equilibrato nei suoi vari elementi, di genere e non.
Cop movie a chi?!? The Nice Guys è un film cazzuto. Crowe è il detective dai modi bruschi Jackson Healy, Gosling è lo stravagante detective privato Holland March. Non ci sono buoni e cattivi in questo film, o meglio ci sono, ma ognuno fa il contrario di quello che ti aspetteresti e mai in modo cool. Completano il cast tra gli altri la leftover Margaret Qualley, il truffaldino Matt Bomer, la evergreen Kim Basinger e la debuttante (ma bravissima) Angourie Rice.
A ritmo di disco tutto è possibile. The Nice Guys è un film fracassone. Non mancano le botte da orbi in questo lungometraggio, chiassoso come non mai, dove tutti sproloquiano, picchiano, si divertono e si scioccano nello stesso momento, e il pubblico con loro. Se poi si aggiunge la disco music che fa da sottofondo alle (dis)avventure dei nostri (anti)eroi e parte September degli Earth Wind & Fire non si può non farsi coinvolgere da quei f****** bravi ragazzi protagonisti.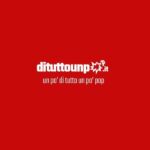 The Nice Guys è una sorta di Deadpool versione anni '70 con le super cazzole al posto dei super poteri. Un film in cui ogni errore, ogni sbaglio dei due strampalati protagonisti avviene incredibilmente al posto giusto e al momento giusto e come in un mosaico va a incastrarsi in una tanto assurda quanto azzeccata serie di (s)fortunati eventi che porta all'imprevedibile epilogo finale. Nicely done, dudes, nicely done.
Dove lo trovo in streaming
Il film è attualmente disponibile in streaming su Infinity. In alternativa potete guardare il film gratuitamente su Mediaset Play in diretta alle 21:10 nella sezione dedicata alle dirette. Il film sarà disponibile gratuitamente on-demand dopo la messa in onda su Mediaset Play.
Il Cast
Russell Crowe: Jackson Healy
Ryan Gosling: Holland March
Angourie Rice: Holly March
Matt Bomer: John Boy
Margaret Qualley: Amelia Kutner
Kim Basinger: Judith Kutner
Beau Knapp: Blue Face
Yaya DaCosta: Tally
Murielle Telio: Misty Mountains
Keith David: "Vecchio" (Older Guy)
Ty Simpkins: Bobby
Jack Kilmer: Chet