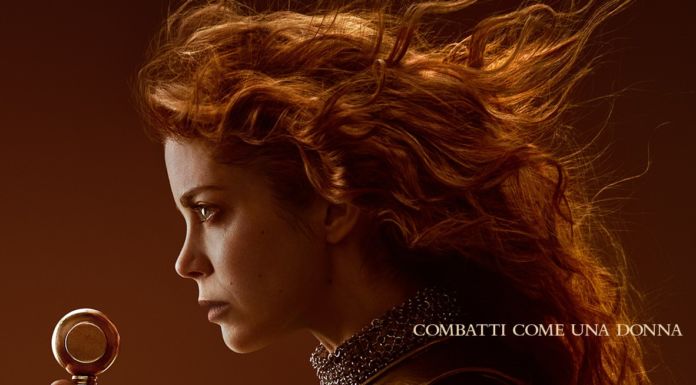 The Spanish Princess 2 episodi conclusivi della miniserie arrivano dall'11 ottobre su StarzPlay con rilascio settimanale in contemporanea con Starz
The Spanish Princess continua. La miniserie sequel di The White Queen e The White Princess, prosegue con un secondo ciclo di episodi da domenica 11 ottobre su Starz negli USA e in contemporanea su StarzPlay in Italia e in altri paesi dell'Europa e America Latina in cui il servizio è presente.
Una seconda stagione che non è una seconda stagione ma più una seconda parte di una miniserie, come se fosse un'espansione della storia della principessa Caterina d'Aragona. La serie è tratta dai romanzi best seller mondiali, The Constant Princess e The King's Curse, entrambi scritti da Philippa Gregory.
La trama
La seconda e ultima parte di The Spanish Princess ritorna con la storia della regina Caterina e di Enrico VIII. A capo della corte più affascinante d'Europa e amatissimi dal loro popolo, insieme assicurano orgoglio, sicurezza e forza all'Inghilterra, che riesce così a resistere alle minacce dall'estero.
Le difficoltà di Caterina a rimanere incinta dando così un erede al re mettono a rischio il suo matrimonio e la sua posizione a corte, e la portano ad ossessionarsi sulle scelte fatte in passato. Nonostante stia dimostrando di essere una diplomatica, un'ispirazione nazionale e persino un comandante militare, Caterina deve lottare duramente per salvare il suo amore con il re e per preservare la pace e la prosperità del loro regno.
Il cast
Charlotte Hope (The English Game, Game of Thrones) e Ruairi O'Connor (Delicious, Teen Spirit) sono Caterina d'Aragona ed Enrico VIII.
Stephanie Levi-John (Diversion, Striking Out) è la fidata confidente di Caterina Lina de Cardonnes, Georgie Henley (Le cronache di Narnia Trilogy) la sorella minore di Enrico e regina di Scozia Margaret  "Meg" Tudor e Laura Carmichael (Downton Abbey, A United Kingdom) nel ruolo di Margaret "Maggie" Pole.
I nuovi membri del cast Ray Stevenson (Rome, Thor) nei panni del marito rozzo di Meg, re Giacomo IV di Scozia e Sai Bennett (Mr. Selfridge, Close to the Enemy) nei panni della sorella di Enrico e Meg, la Principessa Mary, ora maggiorenne ha raggiunto l'età per sposarsi e, come di consuetudine, il suo matrimonio servirà a suggellare un'alleanza politica. Andrew Buchan (Broadchurch, The Honourable Woman) è Sir Thomas More e Peter Egan (Downton Abbey, The Unforgotten) interpreterà il tenace generale dei Tudor, Howard.
Showrunner della serie sono Emma Frost e Matthew Graham, alla guida tre registe donne: Chanya Button (World on Fire, Vita & Virginia) nel primo blocco, seguita da Lisa Clarke (La principessa spagnola, Sanditon) e Rebecca Gatward (Dublin Murders, Traces).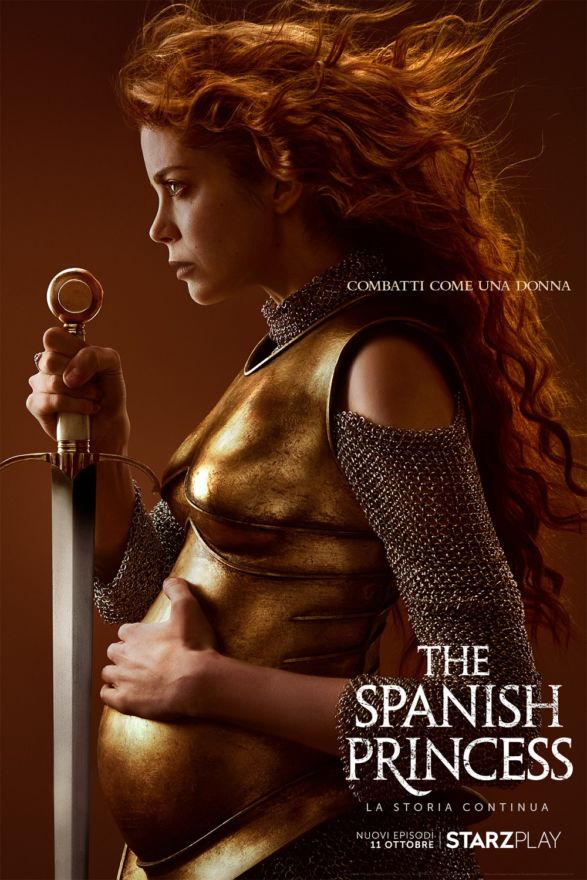 Come Vedere Starzplay
Starzplay è un canale che si trova all'interno dell'applicazione Apple TV, ha un costo mensile di 4,99 € con 7 giorni di prova gratuita. Il servizio è disponibile all'interno dell'app Apple Tv scaricabile su tutti i dispositivi Apple con l'ultima versione di iOS (iPhone, iPad, Apple Tv), su Fire Stick di Amazon (ma non permette l'acquisto in-app quindi è attivabile solo da dispositivo Apple o da browser), su Smart Tv Samsung e su altre chiavette.
Il canale StarzPlay è presente anche su RakutenTV sempre al costo di 4,99 € al mese con 7 giorni di prova gratuita e anche in questo caso senza alcun collegamento con gli altri due sistemi.
Infine è disponibile un App per iOS e Android sempre a 4.99 € che permette la visione su dispositivi mobili non apple ma non ha alcun legame con il canale ed è possibile usarla anche via browser al sito staz.com/it/it (se si ha StarzPlay via Apple Tv con FireStick e nessun dispositivo Apple occorrono due abbonamenti).