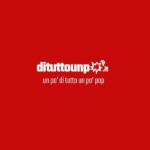 The First Lady, Gillian Anderson dopo Margaret Thatcher sarà Eleanor Roosevelt nella serie antologica con Viola Davis e Michelle Pfeiffer.
Dopo aver interpretato, con successo, una delle più importanti figure politiche in The Crown, la primo ministro Margaret Thatcher, Gillian Anderson è pronta a buttarsi nei panni di un'altra icona della politica, ma stavolta americana. L'attrice sarà Eleanor Roosevelt nella serie The First Lady attualmente in sviluppo per Showtime.
La serie, con Viola Davis, nei panni di Michelle Obama, e Michelle Pfeiffer (Betty Ford), è un'antologica prodotta da Viola Davis e diretta da Susanne Bier per Lionsgate TV e Showtime. Le tre protagoniste sono state nominate ai Golden Globe 2021 per tre ruoli diversi: Gillian Anderson per The Crown, Pfeiffer per il film French Exit e Davis per Ma Rainey's Black Bottom.
The First Lady è stata creata da Aaron Cooley e si pone l'obiettivo di raccontare il potere attraverso il punto di vista delle donne che hanno letteralmente governato la Casa Bianca in tutti questi anni. La prima stagione si concentrerà su Eleanor Roosevelt (Anderson), Betty Ford (Pfeiffer) e Michelle Obama (Davis). Nella serie troveremo anche Aaron Eckhart, Rhys Wakefield, Judy Greer, Jayme Lawson e Kristine Froseth.
"Gillian Anderson è un attrice dall'incredibile talento, è la scelta perfetta per completare questo trio esplosivo, che si metterà nei panni di queste icone," ha dichiarato Amy Istrale, vice presidente dei contenuti di Showtime. "Avere Gillian, Viola Davis, Michelle Pfeiffer, Susanne Bier e Cathy Schulman è fonte di ispirazione. Ognuna di loro contribuirà per creare uno degli show più distintivi di Showtime."
Eleanor Roosevelt è stata First Lady degli Stati Uniti dal 1933 al 1945, il periodo più lungo nella storia delle First Lady. Era una figura politica, una diplomatica e un'attivista. Era conosciuta per la sua schiettezza nelle dichiarazioni che riguardavano i diritti civili, ed è stata la prima First Lady a tenere delle conferenze stampa a intervalli regolari. Inoltre si occupava di una newsletter giornaliera ed era conduttrice di uno show radiofonico. Eleanor Roosevelt è anche nota per aver spinto gli Stati Uniti a supportare l'ONU e ne è diventata la prima rappresentante americana.